Billie Eilish Opened Up About Feeling "Trapped" By The Persona She's Created
She also opened up about how "never feeling desired" impacts the way she dresses.
Billie Eilish has opened up about creating the striking tour visuals that address the constant speculation over her body. She also shared that she often feels "trapped" by the persona she's created.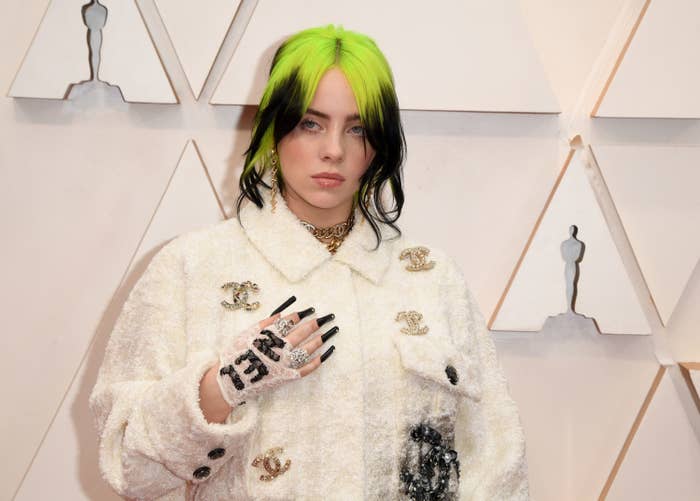 You probably know that ever since she burst onto the scene, Billie's baggy clothes — which she, herself, has described as "800 sizes" too big — have attracted almost as much attention as her vocal and songwriting talents.
In the past, Billie has said that the reason for wearing oversize clothes is to cover her body and prevent people from having an opinion on it.
"I want layers and layers and layers and I want to be mysterious," she later told Vogue. "You don't know what's underneath and you don't know what's on top. I don't want to give anyone the excuse of judging."
Well, when Billie kicked off her Where Do We Go? tour back in March, she used the opportunity to include a visual interlude addressing the fascination with her body and how she dresses.
The interlude consisted of a video showing Billie removing her clothes while responding to the opinions and criticisms levelled at her and her body over the years.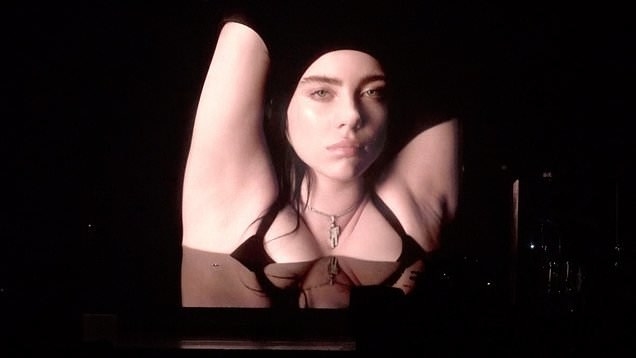 "You have opinions about my opinions, about my music, about my clothes, about my body," Billie says in a voiceover. "Some people hate what I wear. Some people praise it. Some people use it to shame others. Some people use it to shame me."
"If I wear what is comfortable, I am not a woman. If I shed the layers, I am a slut," she adds. "Though you've never seen my body, you still judge it and judge me for it. Why? You make assumptions about people based on their size."
Well, Billie has now revealed that she decided to create the visuals in part because she feels "trapped" by her androgynous public persona.
"Sometimes I dress like a boy, sometimes I dress like a girl," she told GQ. "And sometimes I feel trapped by this persona that I have created, because sometimes I think people view me not as a woman."
"That tour video was all about that," she went on. "It is me saying, 'Look, there is a body underneath these clothes and you don't get to see it. Isn't that a shame?' But my body is mine, and yours is yours."
"Our own bodies are kind of the only real things which are truly ours," she added. "I get to see it and get to show it when I want to."
And Billie went on to reveal that "never feeling desired" by past boyfriends is a huge part of the reason she created her persona in the first place.
"Here's a bomb for you," she said. "I have never felt desired. My past boyfriends never made me feel desired. None of them. And it's a big thing in my life that I feel I have never been physically desired by somebody."
"So I dress the way I dress as I don't like to think of you guys — I mean anyone, everyone — judging it, or the size of it," she went on.