A Magazine Has Claimed Scott Disick And Kendall Jenner Are Having An Affair And Their Responses Are Hilarious
Well done everyone.
So, this week in bizarre celebrity news, Star magazine have claimed that Scott Disick and Kendall Jenner are having an affair.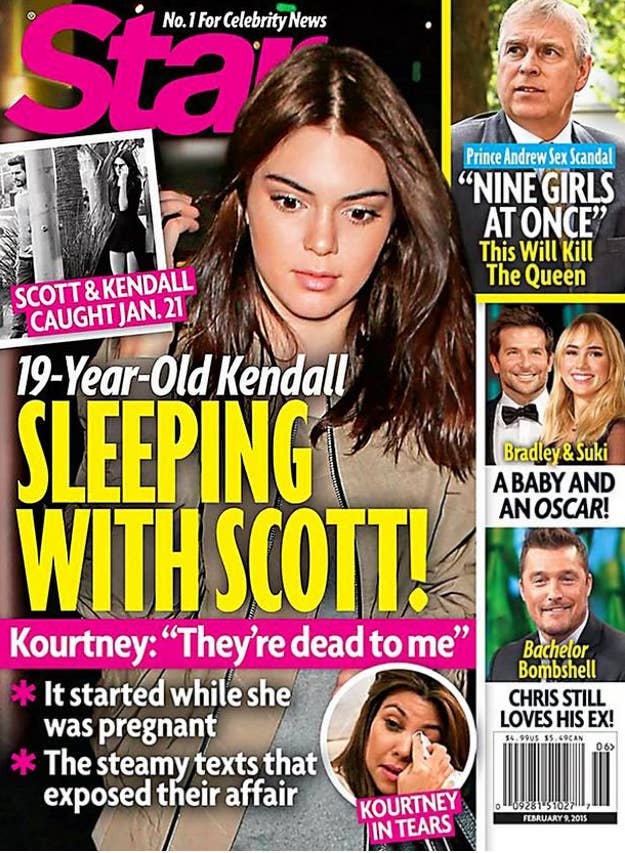 There's all kinds of OTT revelations, including "steamy texts" and Kourtney telling them they're "DEAD TO HER!"
Presumably, the allegations are based on this photo, posted by Kendall last week after she and Scott went shopping together. It shows Kendall wearing a dress with a thigh-high split, taking a selfie as Scott stands behind her. She has since deleted it.
It's only two months since it was alleged that Scott was having an affair with Kourtney's other sister, Khloe Kardashian, after they were seen getting close during their time in the Hamptons over the summer.
And now Scott, Khloe and Kendall have all responded to the allegations on their various Twitter accounts.
Khloe was first, joking that she was "really pissed" about the rumours.
She continued:
Then Scott jumped in, retweeting Khloe's first message before saying she'll "always" be his "number one".
And it seemed that Khloe was happy with his response.
Then Kendall chimed in, also retweeting Khloe's first message and then posting this:
Before Khloe outlined her most attractive qualities.
And, a few hours later, Kourtney waded in with this amazing response.
What's more, last week Scott posted the first photo of them together since the birth of their third child, Reign, in December.