You may remember that back in February, Ellen Degeneres turned 60 and her wife, Portia De Rossi, gifted her with a wildlife foundation set up in her name.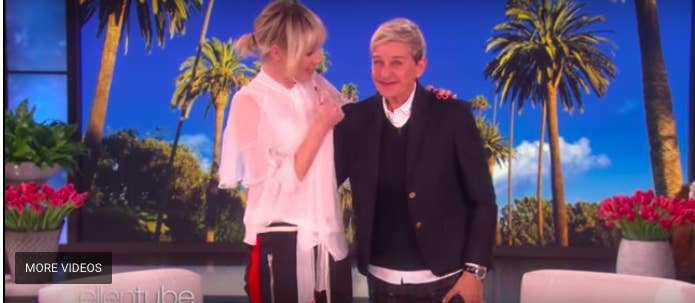 Well, the surprises just keep coming for Ellen because this week Ashton Kutcher made an appearance on her show, and the interview turned out to be anything but ordinary.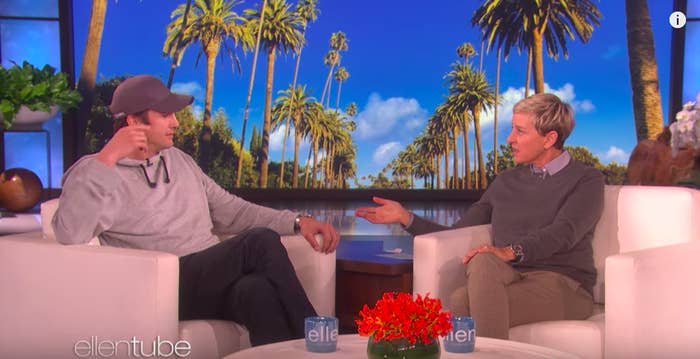 Ashton began by asking where Ellen was planning to go on vacation this year. She told him that she was heading off to Africa to start building the foundation's campus.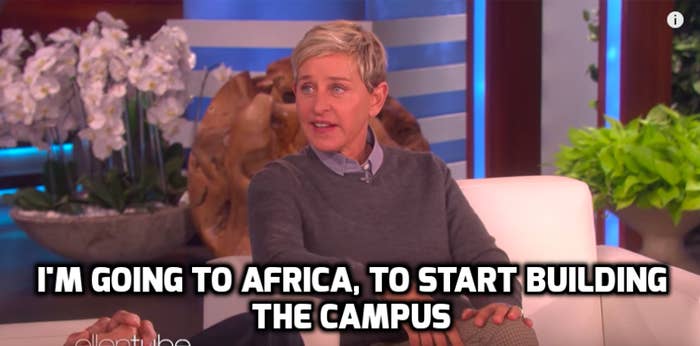 Ashton then brought on one of his business partners, Guy Oseary, with whom he invests in tech companies. Ashton explained that they'd come across a company named Ripple which facilitates quick money transfers.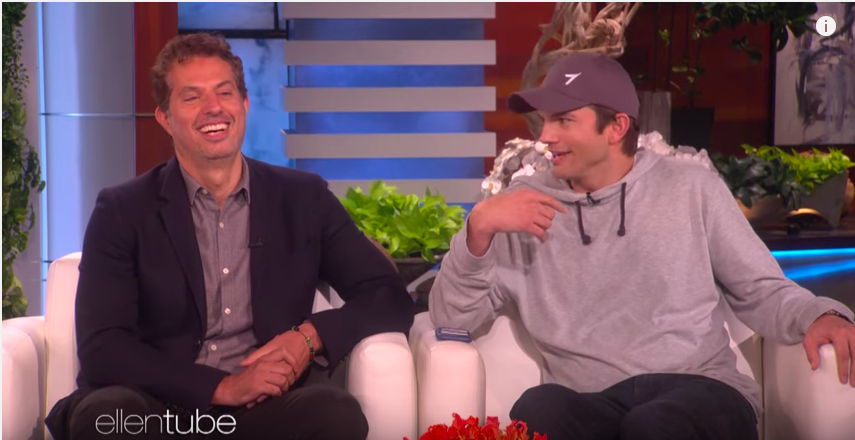 Ashton then revealed that, after hearing about Portia's gift, he told the company about Ellen, describing her as an "amazing human being" who "never asked for help, ever."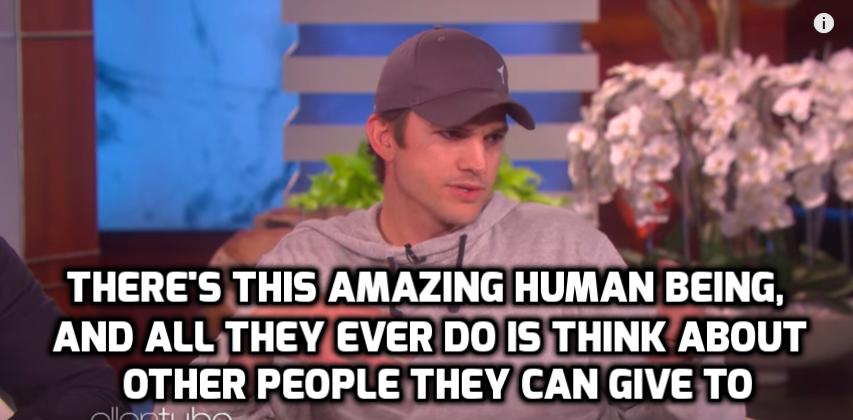 At this point, Ellen was already welling up.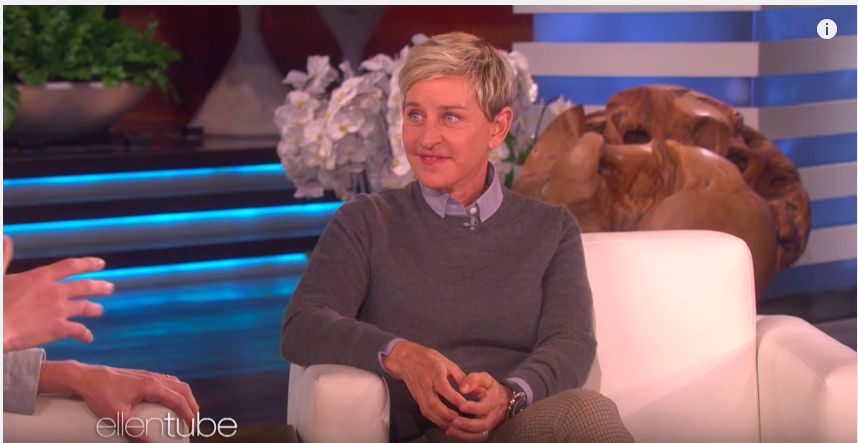 And then he hit her with this.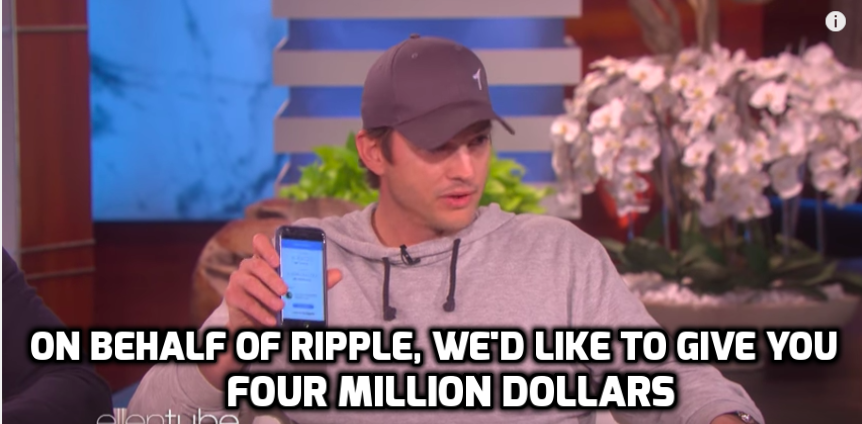 She was pretty overwhelmed.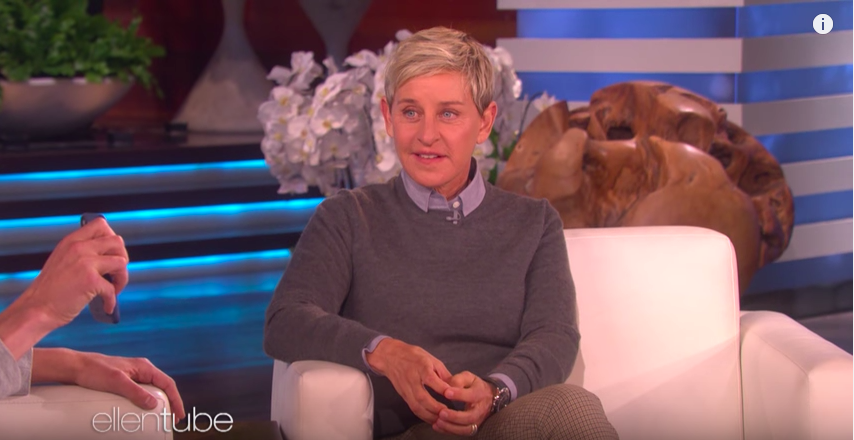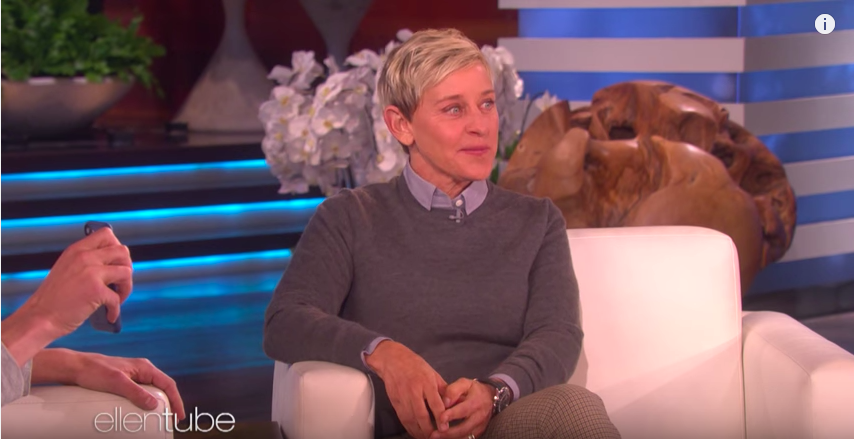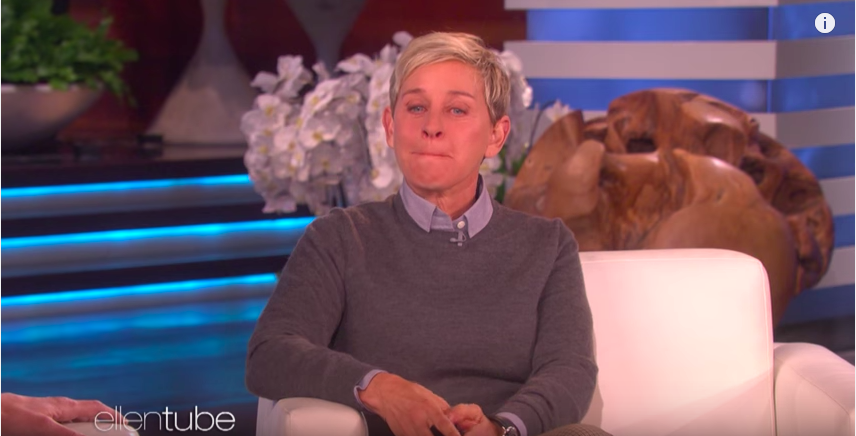 Ashton revealed that thanks to the technology, the money could be transferred immediately into her fund. So, of course Ellen hit the button and watched $4 million flood in.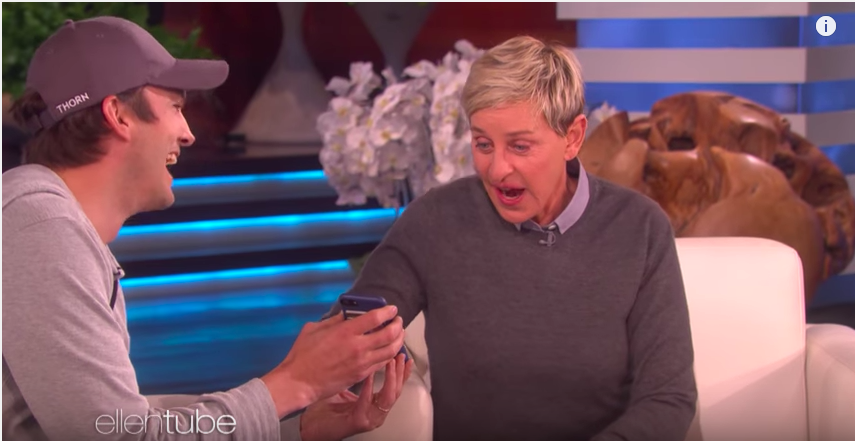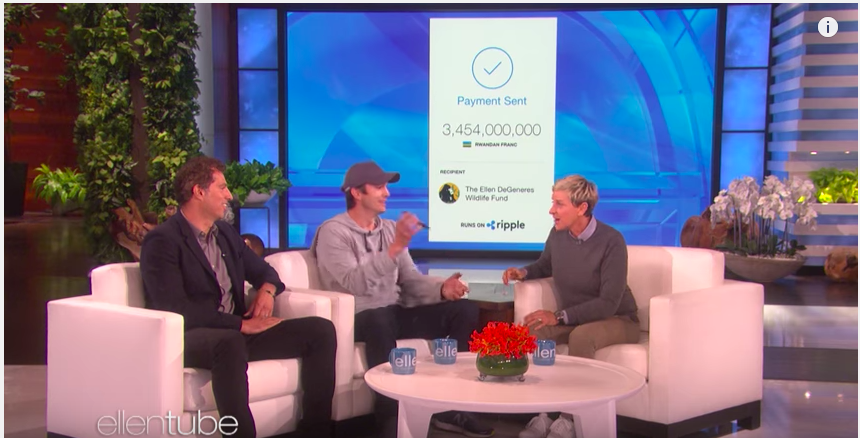 She then said the gesture was "the most amazing thing," and told Ashton and Guy how much she loved them.