Ariana Grande Revealed The Title Of Her New Album On Instagram 18 Months Ago
It was there on her Instagram page all along.
If you're an Ariana Grande fan, you've probably spent the last few months dying to know all the details about her upcoming fourth album, since she's kept most of them shrouded in secrecy.
So far, all we know is that the album is called Sweetener, the names of six tracks and the fact it'll be released "sometime this summer."
However, it's become apparent that Ariana has been dropping hints about the album for a year and a half – and no one noticed.
You see, back in November 2016, Ariana shared this cute photo of herself on Instagram.
Yep. Ariana really dropped the title of her album in an Instagram caption and nobody realised.
Ariana has now confirmed that the caption was indeed a reference to the album's title after a fan questioned whether we really had been that blind.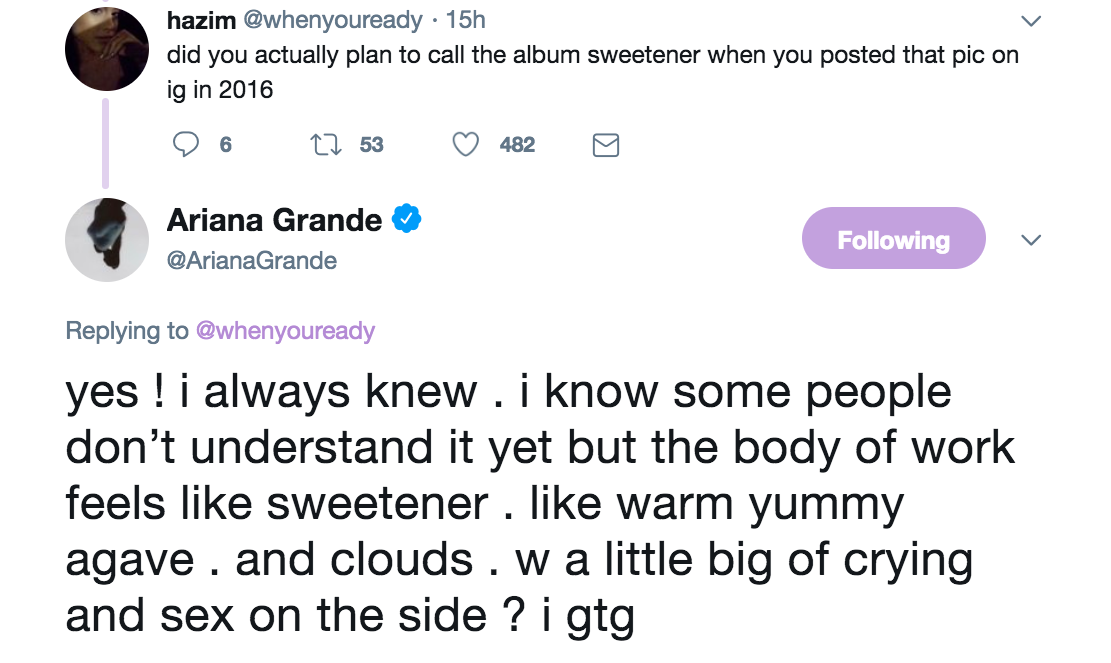 Needless to say, fans have lost their minds after hearing that the name of the album was right there under everyone's noses for 18 months.

But Ariana didn't leave her confessions about the album there. She went on to reveal that the track "Get Well Soon" is about her experience of anxiety last year.