Ariana Grande Shared A Beautiful Message About The Manchester Attack
She shared the message as the European leg of her tour drew to a close, and thanked fans for "wiping her tears away" after a terrorist attack killed 22 people at one of her concerts.
Over the past month Ariana Grande has proved herself to be one hell of a woman.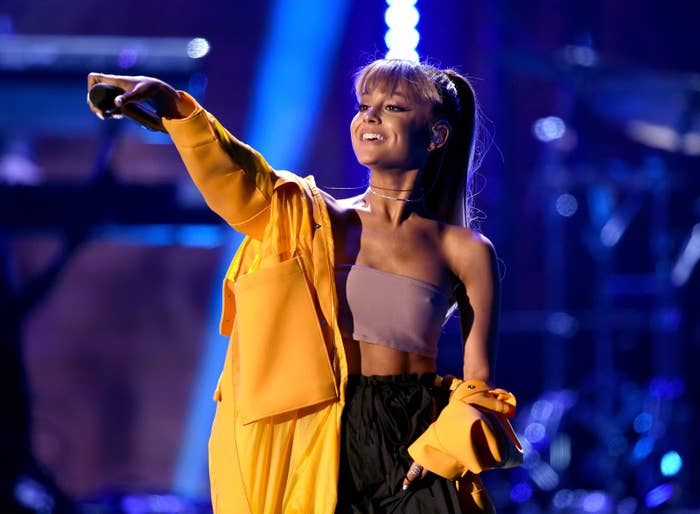 After a terrorist attack at her concert at Manchester Arena last month killed 22 people, she postponed the rest of her tour and then organised a benefit concert for the victims.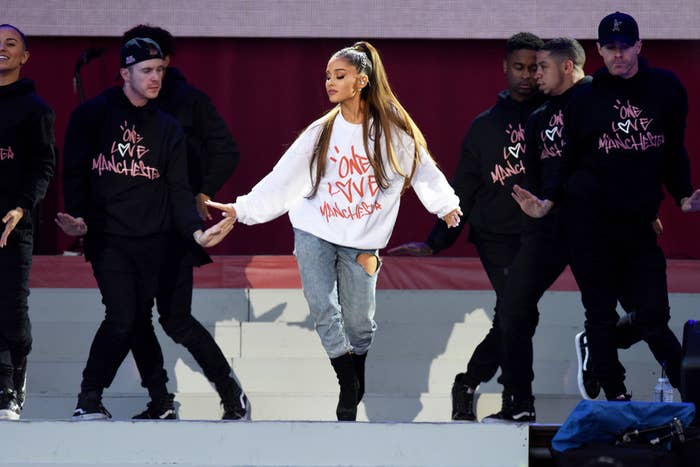 She also visited the fans left injured by the attack in hospital, which, according to one parent, was the "lift everyone needed".
And then she managed to resume the remaining dates on the European tour, saying she was "thinking of our angels every step of the way".
Well, this weekend Ariana concluded the European leg of the tour and marked the occasion with an Instagram post thanking her fans for all the support they'd shown over the past month.
Ariana wrote:
At the close of this European leg of my Dangerous Woman tour, I just wanted to thank you properly for the overwhelming love and support you've shown me, my crew, and each other during this challenging time. Spending this time with you this month has been so very healing and special!
She went on to thank fans for the "generosity" they displayed in supporting the benefit concert, and for their positive energy at her shows.
Ariana wrote:
Thank you from the bottom of my heart for your generosity in supporting One Love Manchester and for helping the families as much as you possibly could. Thank you for bringing your absolute brightest, most passionate, contagious energy to these shows and for wiping my tears away. I'm immensely grateful!!!!
She concluded the post with this beautiful message to her fans:
I hope you can feel my love, wherever you are, because I'm sending you all that I've got. See you so soon.