Ariana Grande's break-up anthem, "Thank U, Next" has taken the world by storm ever since its surprise release three weeks ago.
And over the past couple of days, Ariana has confirmed that the music video for the song will consist of her recreating moments from iconic '00s movies.
Ariana posted a series of behind-the-scenes Instagram photos from the shoot, all of which referenced Legally Blonde. She began with this photo, shared alongside a caption containing a quote from the movie.
She went on to share this photo of herself with Jennifer Coolidge, who plays Elle's friend and manicurist, Paulette, in the movie and who appears to be making a cameo in the music video.
And she even posted this snap of a cute little dog, who appears to be inspired by Elle Woods' pup, on a pool float.
Well, now all our Legally Blonde/Ariana Grande crossover dreams have come true because Reese Witherspoon has seen the posts and responded to them.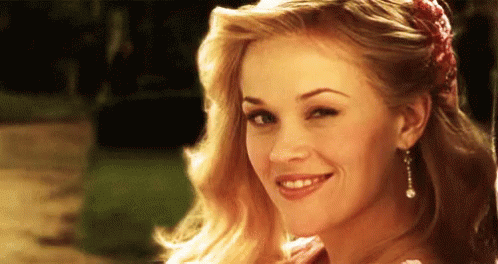 Spotting Ariana's reference to the movie on Twitter, Reese retweeted it alongside another Legally Blonde quote.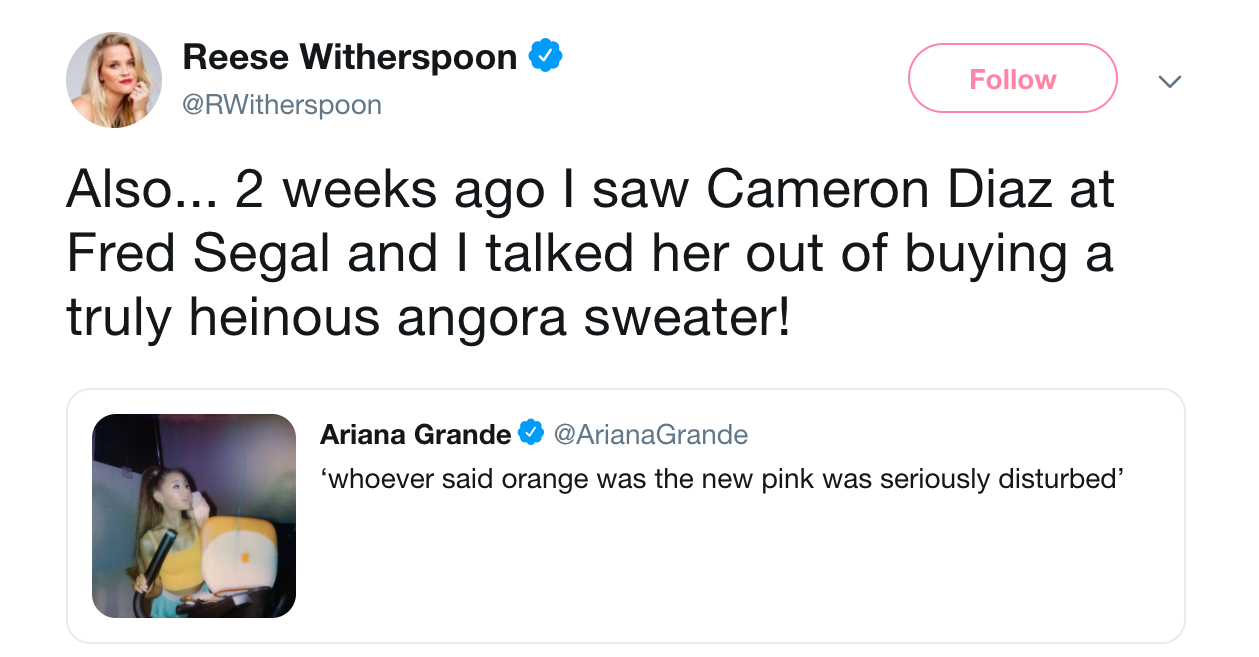 She went on to re-post this image from Ariana's Instagram Story, adding the words: "Serious Legally Blonde vibes."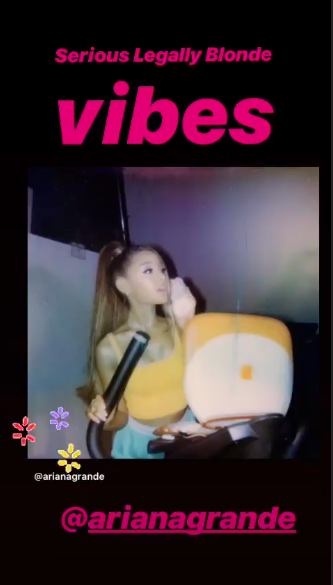 And she also re-shared one, adding the caption: "Elle Woods forever!"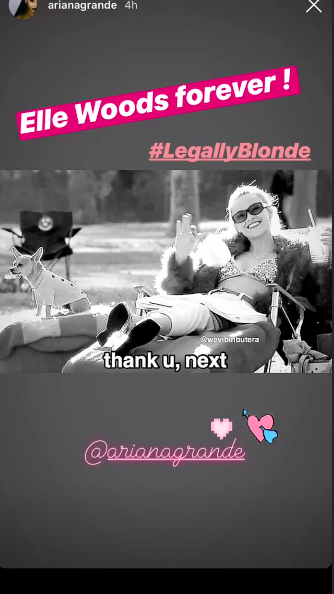 But things didn't end there! Because when Ariana saw that Reese had responded, she posted an image on her Instagram Story thanking the actor for creating "one of the most iconic, necessary and brilliant female roles ever."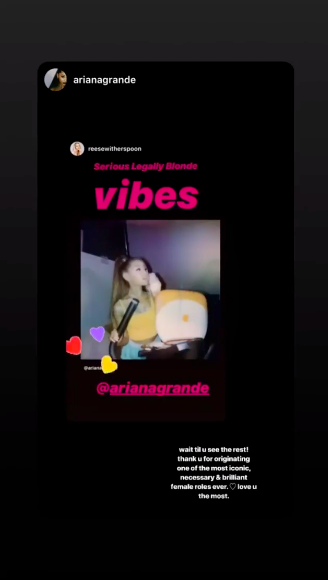 Needless to say, people loved the exchange and began joining in with their own Ariana/Legally Blonde references.
The petition for a Reese cameo in the "Thank U, Next" video begins here.