Ariana Grande Fans Want To Send "One Last Time" To No. 1 As A Tribute To The Manchester Attack Victims
The song has taken on a new meaning in light of the attack, and has become a tribute to the lives lost.
After a terrorist attack at an Ariana Grande concert killed 22 people on Monday night, her fans have been rallying to offer their support to the singer.
They quickly began sharing videos dedicated to her love for them, and got the hashtag #ThisIsNotYourFaultAriana trending.
And now they've come together with the aim of getting Ariana's song "One Last Time" to No. 1.
While the fans are hoping for the song to be this week's No. 1, some are also pushing to keep it there for 22 weeks, in memory of the 22 people who died during the attack.
Fans have chosen this particular song because footage of Ariana performing it at the Manchester concert before the attacks occurred went viral.
And, for many fans the song has taken on a "new meaning" in light of the events of that unfolded.
It appears that the song is fast becoming a poignant tribute to the event and the lives lost, with many radio stations choosing to play it immediately after the national one-minute silence was held in the UK today.
And it truly seems to have struck a chord. The song is currently at No. 1 on the UK iTunes chart.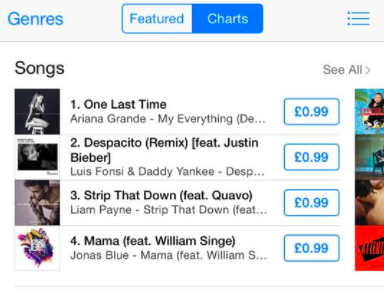 Which people are finding extremely bittersweet.