After months of speculation, Adele confirmed at the Grammys that she is married to her long-term boyfriend Simon Konecki.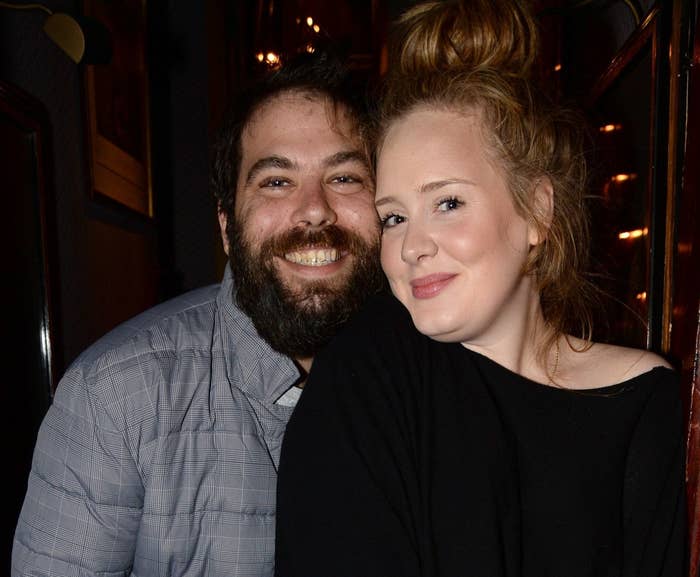 The couple, who are notoriously private and parents to 4-year-old Angelo, were rumoured to have tied the knot in a secret ceremony in August.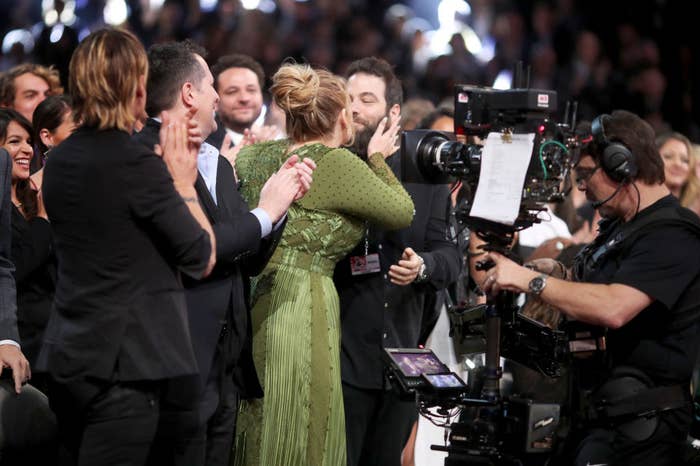 Well, Adele has perfectly summed up the shittery of heartbreak, and how amazing it is when you're able to fall for someone new.
Speaking during a show in Brisbane over the weekend, Adele revealed the moment she first played Someone Like You to her family and friends.
She said:
I could see in their eyes as they were listening to it on their headphones that it reminded them of something or someone. That's what I wanted to remember, how it was I felt at the beginning of the relationship that inspired that record.
She went on to say that getting through the breakup and falling for Simon was "the best feeling on earth."
Adele said:
Because as bad as a breakup can be, as bitter and horrible and messy as it can be, that feeling when you first fall for someone else is the best feeling on earth.
Before concluding with this lovely statement.
She said:
Obviously I can't go through those feelings because I'm married now. I've found my next person.