Tonight, Adele has publicly spoken out in support of Kesha, while collecting the award for British Female at the Brits.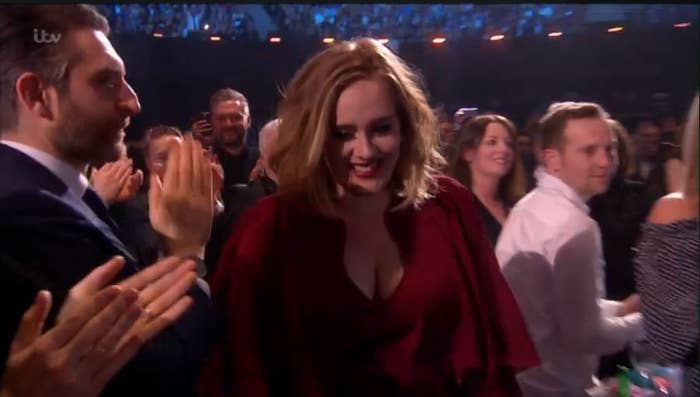 As she collected the award, she both referenced the other female nominees in the category and thanked her record label for "accepting and embracing" the fact she's a woman...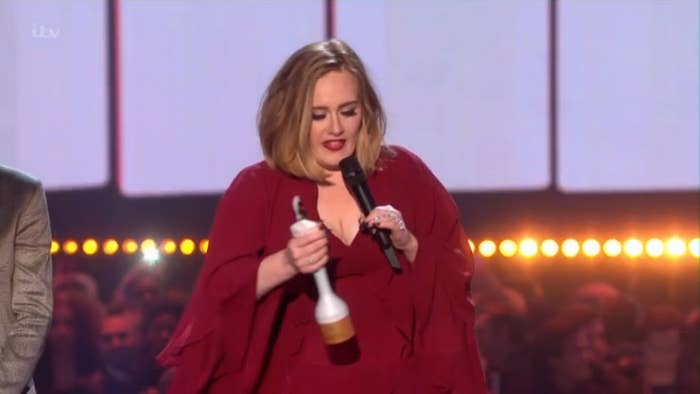 And it went down pretty well.
ICYMI, Kesha has been embroiled in a lawsuit with her record label for the past three years, and as a result hasn't been able to release new music.
Kesha claims that her music producer, Dr. Luke, sexually and physically abused her for years and so she pleaded to get out of her exclusive contract with him. The contract requires her to make another six albums.
On Friday, Kesha's plea to get out of the contract was denied by a New York judge, prompting Kesha to break down in tears.
Since then, many celebrities have come out in support of Kesha. But there's something even more impactful about the world's best-selling artist, who is also a woman, offering her solidarity too. 🙏