This is Megan McKenna, Essex resident and reality TV royalty.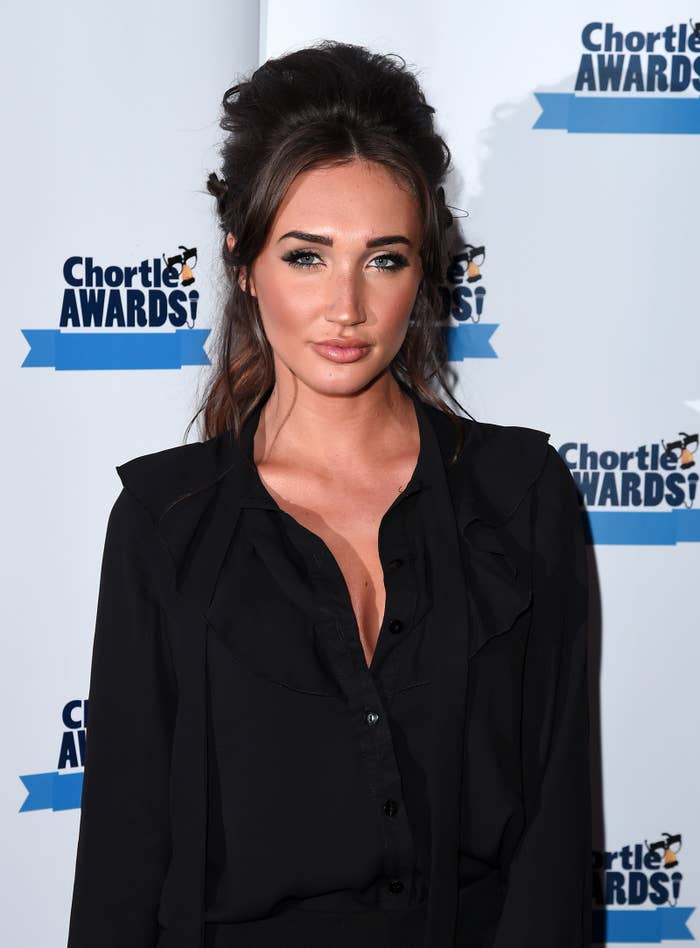 She quickly gained a reputation for her fiery temper. In fact, if you've ever watched a show in which Megan appears, there's a high chance you'll have seen her face contort as she screams bloody murder at everyone around her.
Not only is she arguably the angriest and most prolific reality TV star in the UK, Megan has also been harbouring a deep desire to be a country singer for years.
She even auditioned as a country artist on The X Factor, but Simon Cowell told her she'd never be taken seriously.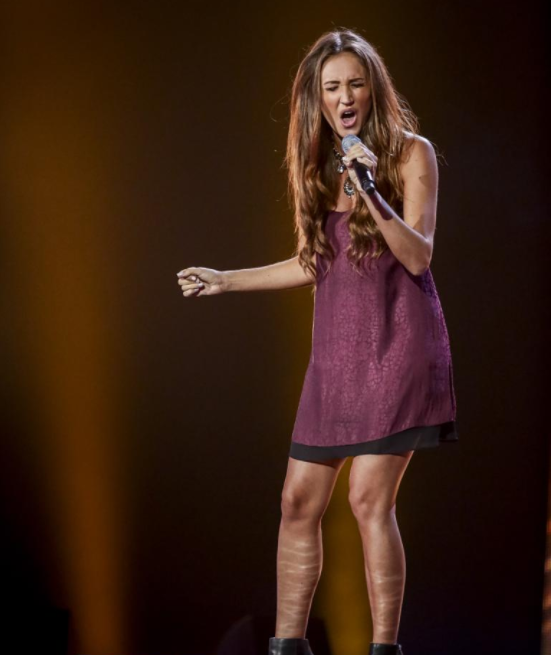 But then reality TV came calling, and Megan decided to try to use the opportunity to establish a profile strong enough to break into the music industry.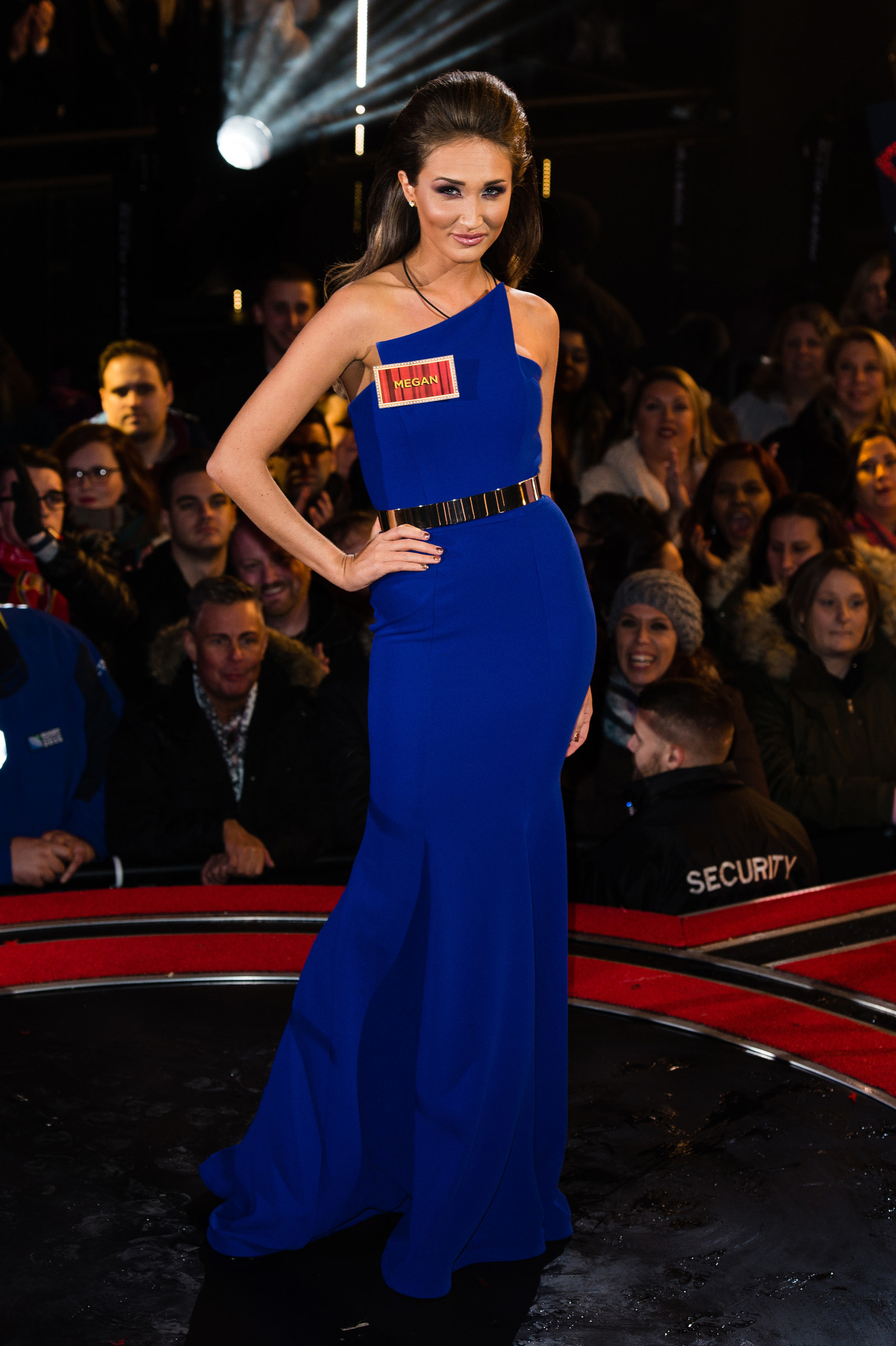 And it paid off. In the spring of 2017, producers at ITV approached her with an idea – a show following Megan to Nashville where she'd attempt to forge a country music career.
When ITV announced the show, people who were only used to seeing Megan raging on TV were sceptical about the concept of the programme and her singing ability.
But when the show aired in a three-part special this week it drew rave reviews. Many people were very surprised by how good a singer Megan actually is.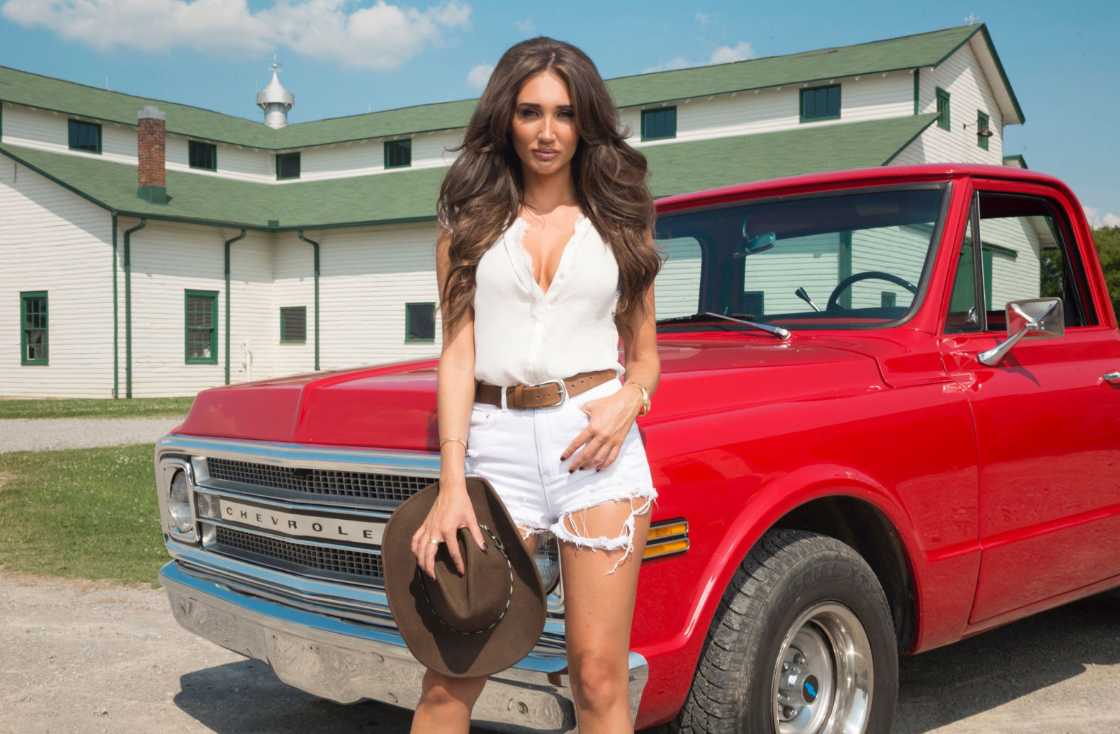 Then, hours after the final episode aired, Megan dropped two tracks – "High Heeled Shoes", and a song she wrote about boyfriend and TOWIE costar Pete Wicks, "Far Cry From Love."
She then woke up to the news that the tracks had shot into the iTunes top 10, at No. 5 and No. 9 respectively.
As the day progressed, Megan's songs kept rising the charts, eventually knocking Taylor Swift – who's been occupying the top two positions of the chart for the past two weeks – into fourth and fifth place.
Just to be clear about what's happening here: Megan McKenna is currently outselling Taylor Swift – an artist who hasn't released any new music for three years, whose new tracks have broken sales records and sent the entire world into a tailspin.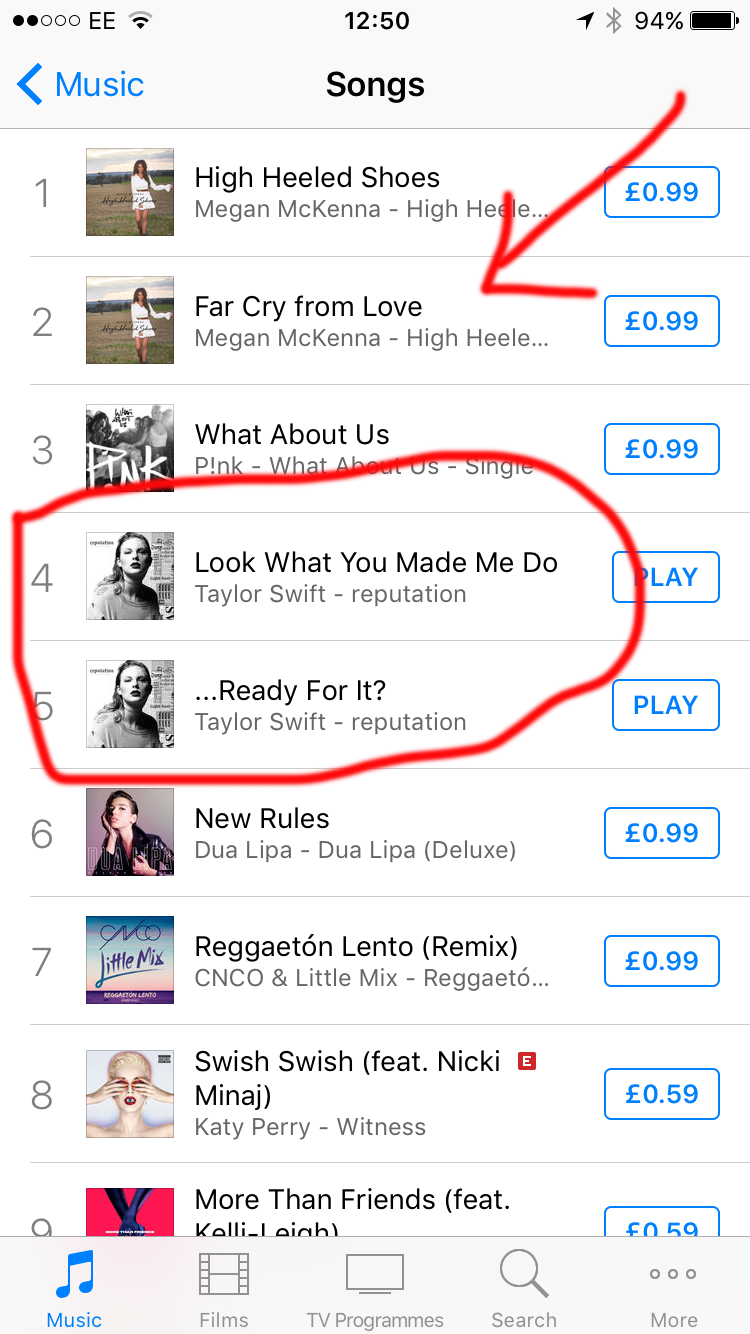 Naturally, Megan lost her shit.

And everyone else was in shock too.
Some people are making excellent jokes.
Others are living for it.
And many people noted the irony that Megan's songs actually sound a lot like the Old Taylor's music.
Now Megan's revealed that her chart position is even more special given that she's looked up to Taylor for years.
Speaking to MailOnline, Megan said:
To even be next to her on the chart is amazing. She's someone I look up to. I love the old Taylor, when she did "Our Song" and "Teardrops On My Guitar," and the really heartfelt stuff. That's why I'm hoping people will love my music as it's so real. The lyrics, the feelings, they're all me. I'm just happy everyone loves it.
Megan added that she's relishing "finally being taken seriously" after her reality show past.
She said:
I love to do silly things and sing all the time, and it's a relief now that people have seen this side of me. People are finally taking me seriously, which is such a nice feeling. I've had to deal with a lot of c**p over last few years, with trolls and being called "mental Megan", but all that time I was just wishing they could see me for me.
It remains to be seen where the song will chart officially, but we think a huge congratulations to Megan is in order!