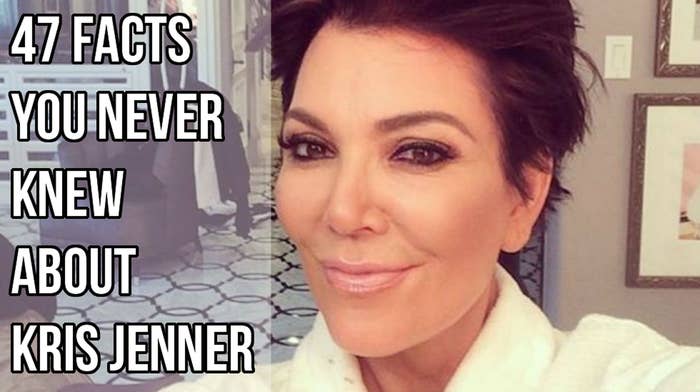 1. In 2012, just six weeks before Kim Kardashian's wedding to Kris Humphries, Kris Jenner underwent a neck and face lift to ensure she'd look her best for the big day.
2. Afterwards, Kris revealed that the surgery had been a "transcendental, life-changing experience."
3. In the foyer of her home is a piece of artwork showing a collage of her and the Kardashians covered by a painting of Snow White eating the poisoned apple.
4. There's also a table containing a pile of hundreds of nondisclosure agreements, ready for anyone who enters to sign.
5. Close to the table is a small framed sign that reads: "What we say here, what we see here, let it stay here, when we leave here."
6. She also has black toilet paper in the bathrooms of her home.
7. Kris is "passionate" about Costco. She compares shopping there with "getting a massage."
8. She's also passionate about cooking. In 2014 she released a recipe book, and told its readers that a good meal is "all in the visual details."
9. For example, if she's cooking an Italian meal, she'll "grab my red Hermès china to go with the red sauce."
10. And she finds a creative outlet in making her dining table look nice. "Some people paint, others make music and dance. I make table settings," Kris once explained.
11. Kris says her refrigerator has a "personality of its own" and is a huge "conversation piece" when people come to her home.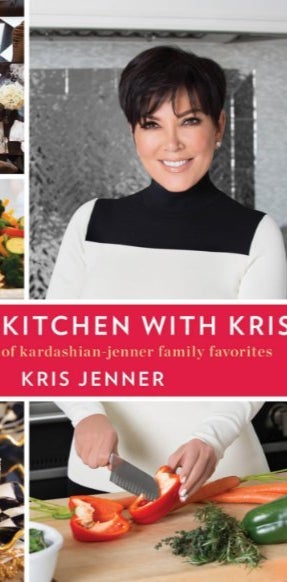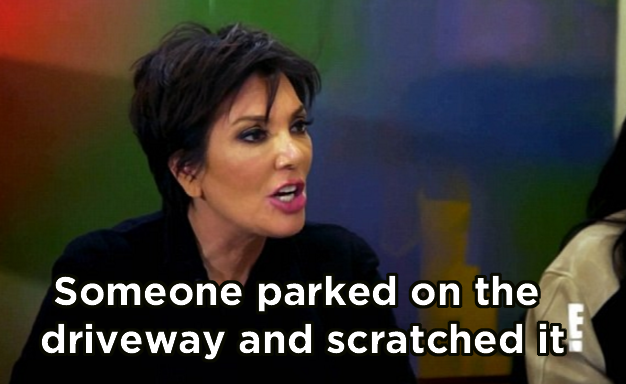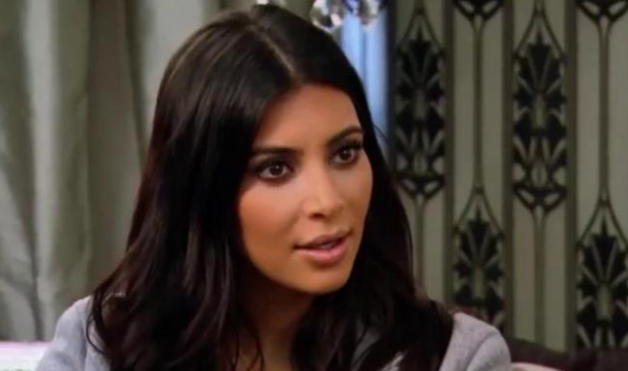 14. Keeping Up With the Kardashians was born out of Kris Jenner marching into Ryan Seacrest's office in 2006 to pitch an idea for a reality show following her family after numerous friends told her they were "crazy" and "entertaining".
15. She'd had no preparation time and later admitted she'd just "winged" the pitch. It worked, however, and E! commissioned the show the next day.
16. Incredibly, Kris hadn't run any of this past her family before the deal was agreed. In fact, she arranged a family dinner in order to tell them that they were all going to be starring in the show.
17. Cameras are installed all over her home – including in the ceiling – which is the centrepiece of Keeping Up With the Kardashians.
18. Kris has also made the trademark whistle from the Keeping Up With the Kardashians theme tune the sound for the doorbell at her home.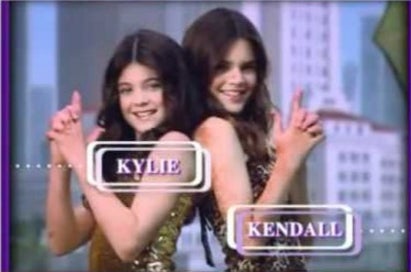 19. When Kim Kardashian was offered the opportunity to pose for Playboy in 2007, she was initially reluctant. Kris was all for it, however, and told Kim to honour the tradition set by Marilyn Monroe, Farrah Fawcett, and Janet Jackson.
20. After shooting one set of photos, Hugh Hefner said he needed to see more flesh, and asked Kim to pose naked.
21. Again, she was reluctant, but Kris insisted and Kim was shot nude save for a dozen strings of carefully placed pearls.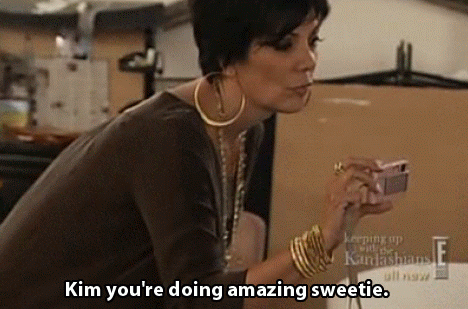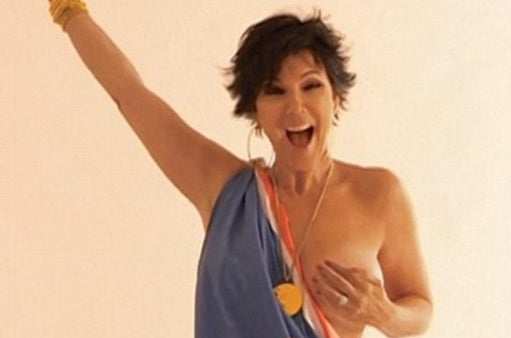 24. Kris has been the victim of many, many pranks at the hands of her kids. But by far the most OTT was when she claimed she was suffering from empty nest syndrome, so Kim, Kourtney, and Khloé rented her a chimpanzee named Suzy for a week.
25. Her family also once forced her to undergo a lie detector test.
26. One question posed was whether she'd ever taken more than her 10% cut from her children's earnings. The result was inconclusive.
27. However, there was no question about the validity of her answer about who her favourite daughter is – that one was Kim.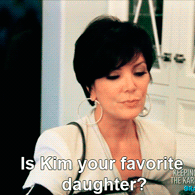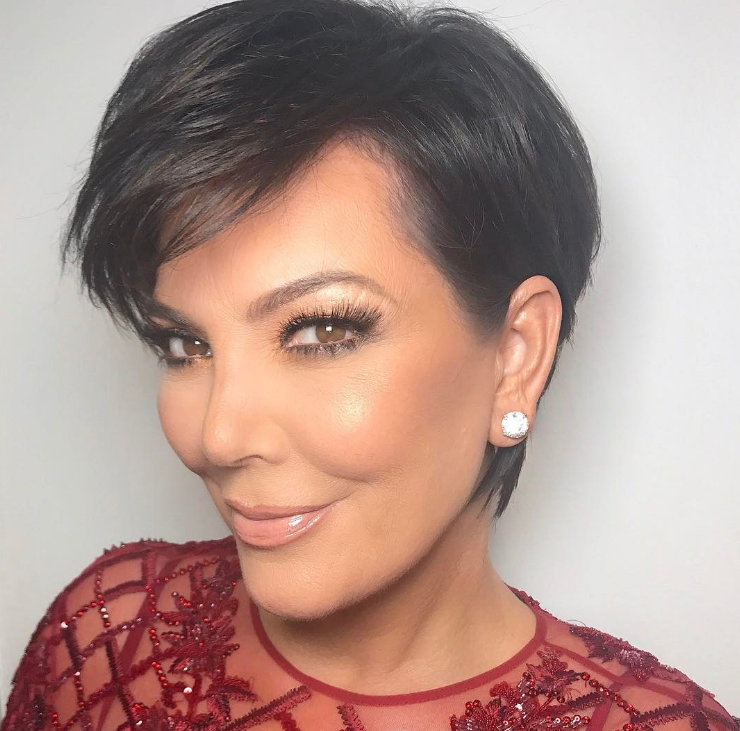 30. Kim Kardashian once accused Kris of "stealing" 10 slabs of Italian marble from her and Kanye West.
31. Kris denied thieving the slabs, but Kim revealed that the particular marble – Calacatta Gold – is unavailable in the US. She offered her mother $1 million if she could track some down. Kris declined.
32. Kris has two tattoos – the first, copied from Khloé, is a cross on her lower back that she calls a "tramp stamp" and deeply regrets.
33. The second was done during an episode of KUWTK when she was drunk. She decided to get the names of her kids tattooed, but didn't have space for all 6, so settled for just Kendall and Kylie's.
34. This isn't the only wild thing Kris has done on camera. In another memorable episode of KUWTK, she accidentally spiked her son's drink with Viagra.
35. Rob's erection ended up being so persistent and severe that he was hospitalised, with Kris eventually having to confess what had happened to an unimpressed doctor.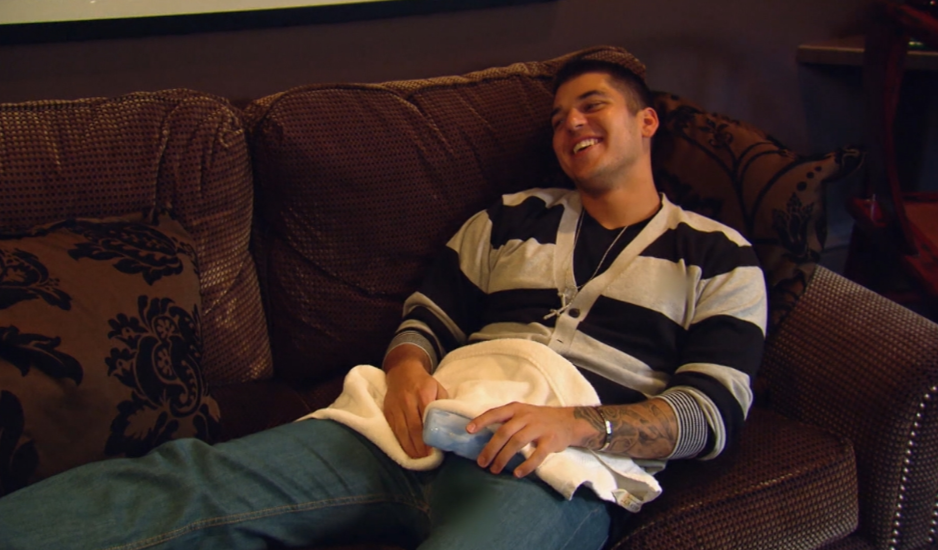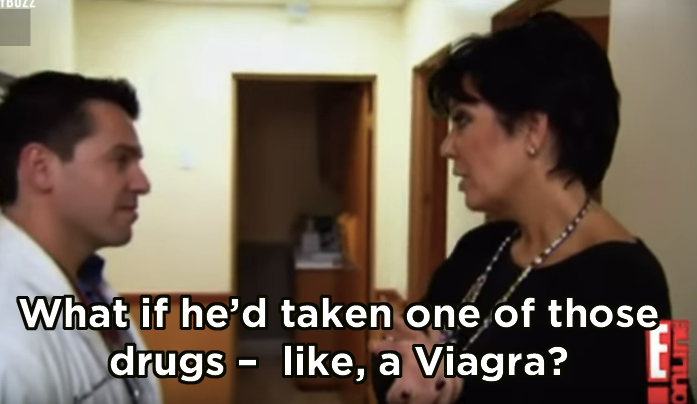 36. Kris married Robert Kardashian in 1978.
37. The couple's closest friends were O.J. Simpson and Nicole Brown Simpson.
38. Kris revealed that Nicole's murder "changed her entire universe." The trial ended up "dividing" the family too – with Kris's children siding with Robert, who was part of O.J. Simpson's defence team.
39. Kris was pregnant with Kendall during the trial, and went on to give her the middle name "Nicole" to honour her friend.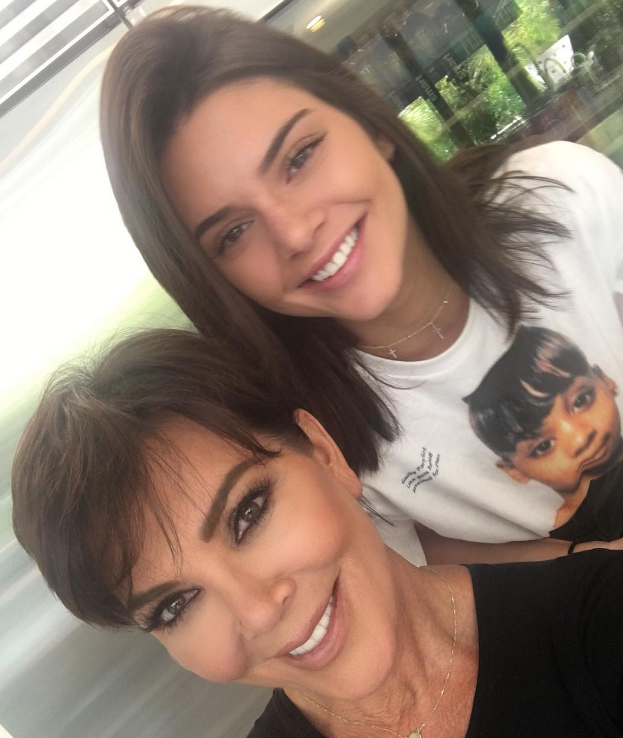 40. In 2013, Kris landed herself a talkshow deal – a dream she'd had for years. However, the eponymous show struggled with ratings from the word go.
41. So much so, in fact, that Kris began pulling all kinds of stunts to try to drum up the interest. One involved Kris announcing to the audience that she was going to "introduce someone very special" before walking in with a baby everyone assumed was North West, who hadn't yet been unveiled to the world.
42. The baby wasn't North, however, but her stylist's newborn.
43. Kris did, however, manage to score the exclusive first photo of North being revealed on her show, with Kanye as a guest.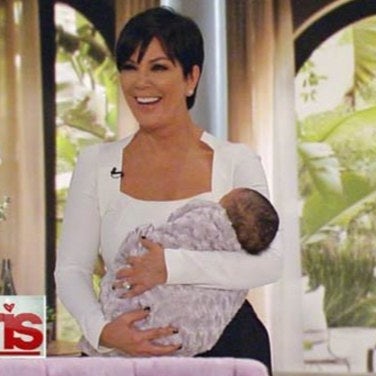 44. Kris cites being interviewed by Oprah in 2012 as one of her life highlights. In fact, she revealed it was her favourite moment of the year despite the fact that 2012 was also the year her granddaughter Penelope was born.
45. Speaking of grandchildren, Kris once incorrectly identified North West's middle name as "South," despite North not actually having a middle name.
46. She also refuses to be called "Grandma", opting for Mason, Penelope, Reign, North, Saint, and Dream to call her "Lovey" instead.
47. Kris has put her name to many endorsements over the years, the most unusual of which were a vodka-based nutritional drink, female viagra tablets, and incontinence pads.