Robert Downey, Jr. and Benedict Cumberbatch met for the first time at the Producers Guild Awards in California on Sunday and compared notes on playing Sherlock Holmes.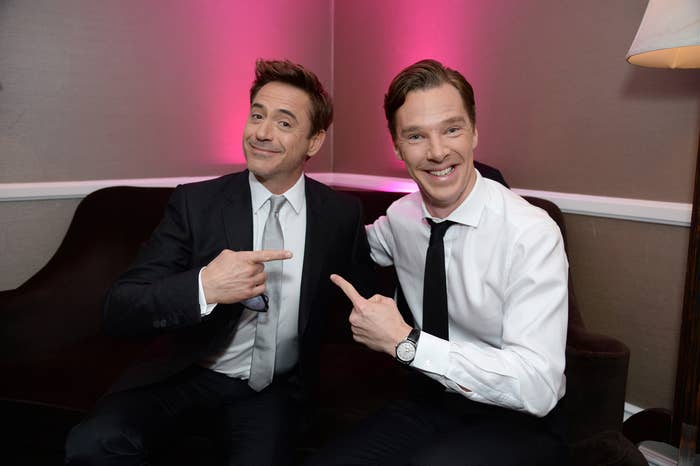 Downey, Jr. played the famous detective in Sherlock Holmes (2009) and Sherlock Holmes: A Game Of Shadows (2011), while Cumberbatch is the star of BBC's Sherlock.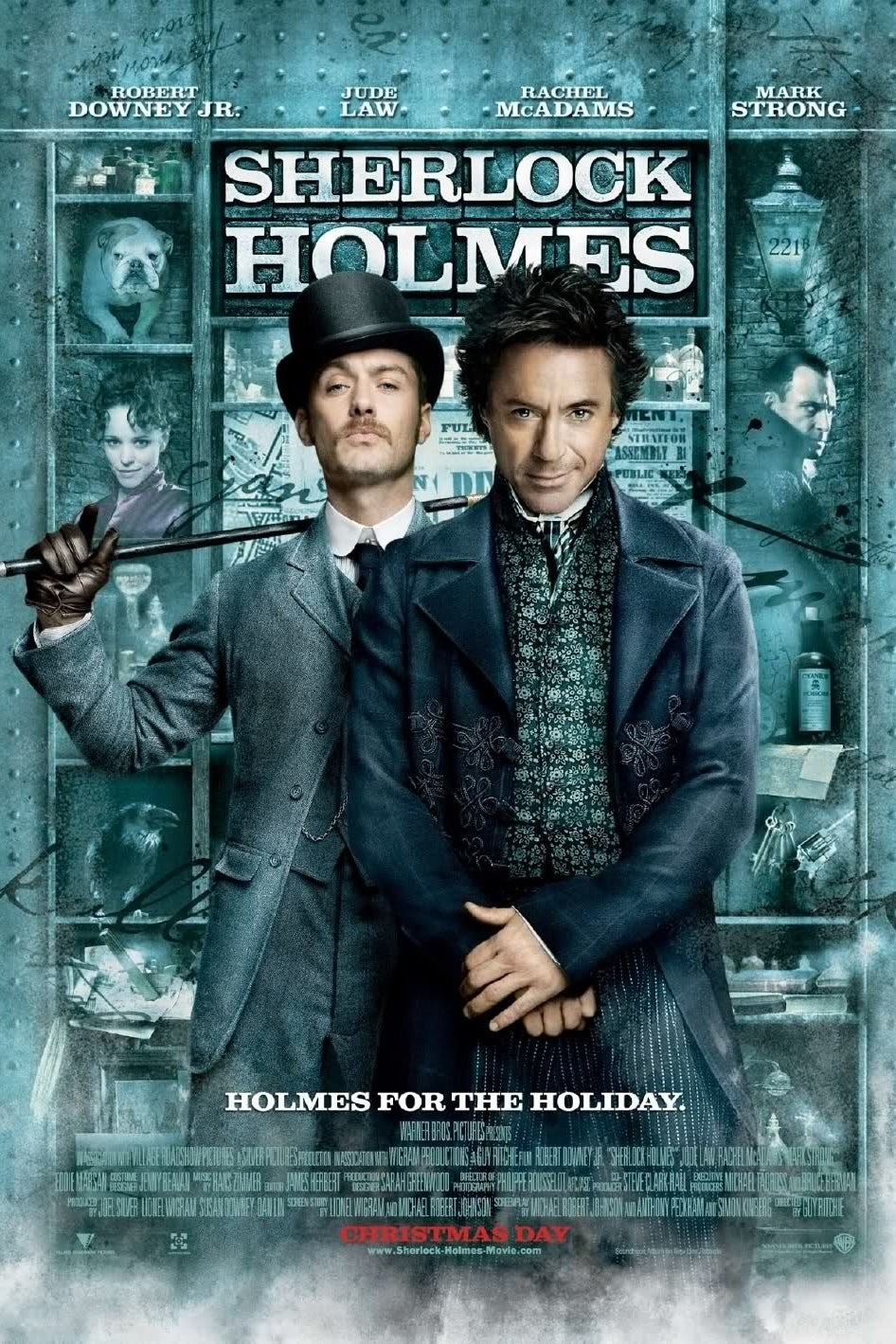 "This is the most dramatized fictional character of all time, so there's a lot to talk about," Cumberbatch said of the meeting at a Television Critics Association panel Monday.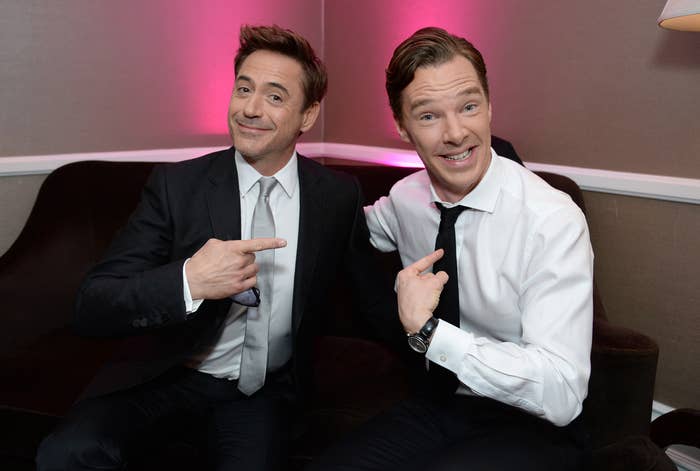 The internet imagined that the meeting went something like this: