The @UnitedAirlanes parody account was created in May 2012 and tweeted for a month before going silent.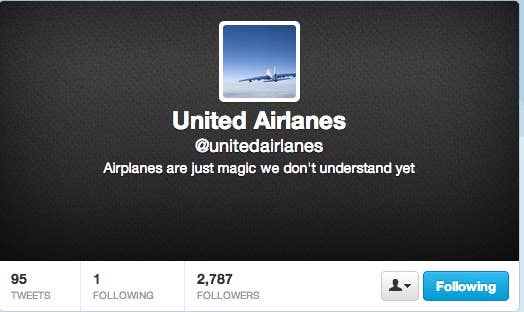 On Wednesday, more than a year later, the creator of the account realized something glorious.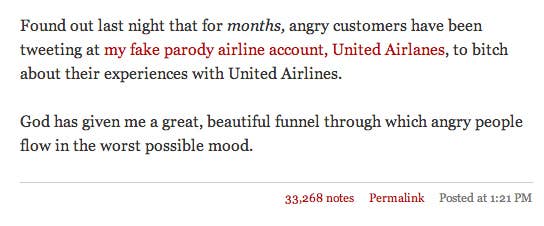 1.
2.
3.
4.
5.
6.
7.
8.
And, for the record, the official United Airlines account is @United (and it isn't nearly as funny).