Prince William and Prince Harry got a behind-the-scenes tour of Pinewood Studios near London on Tuesday, the film set where Star Wars: Episode VIII is currently in production.
The Force Awakens star Daisy Ridley and Episode VIII director Rian Johnson guided the royals around the massive studio.
Prince William, who is the president of the British Academy of Film and Television Arts (BAFTA), said that the visit was to celebrate "the wealth of British creative talent" behind the movies.
The royals visited production workshops and met with members of the "Star Wars" creative teams, enjoying close looks at how the series' alien creatures are brought to life.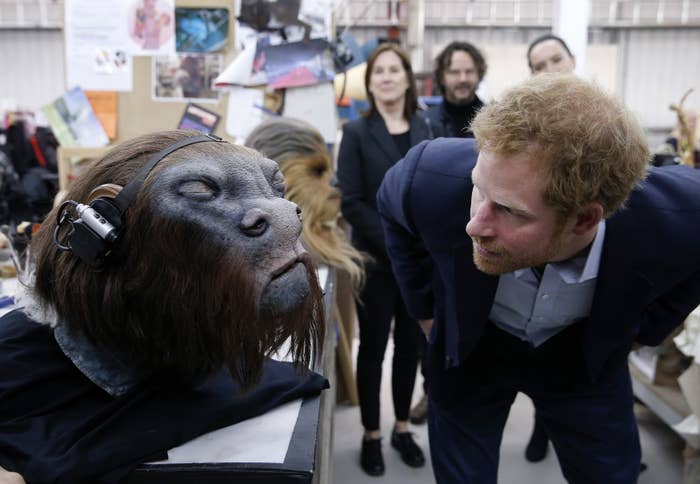 The real fun started when the princes got to the magical room where the lightsabers are kept.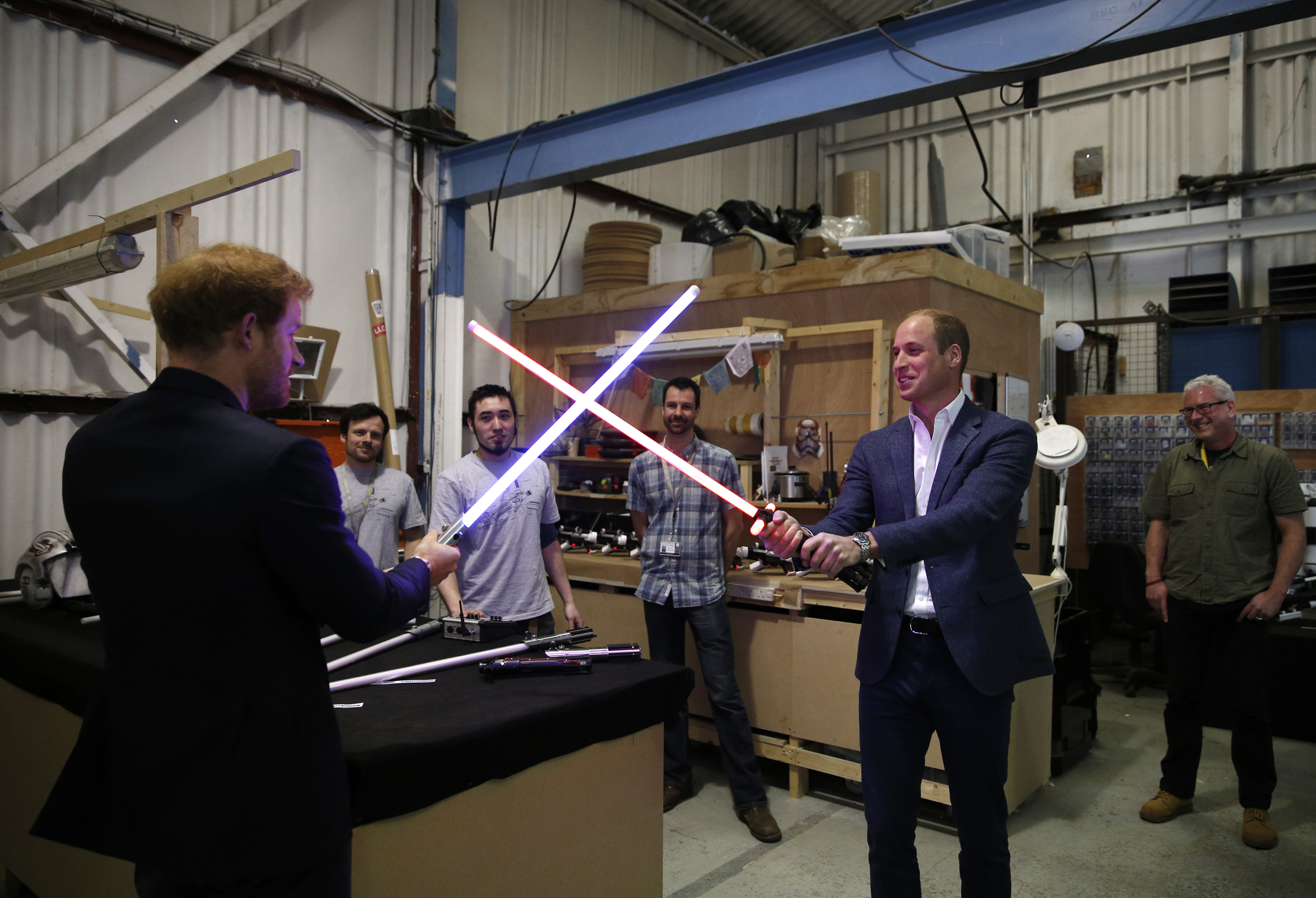 When their lightsabers lit up, Prince Harry challenged his older brother to a duel.
(It looks like he won, TBH.)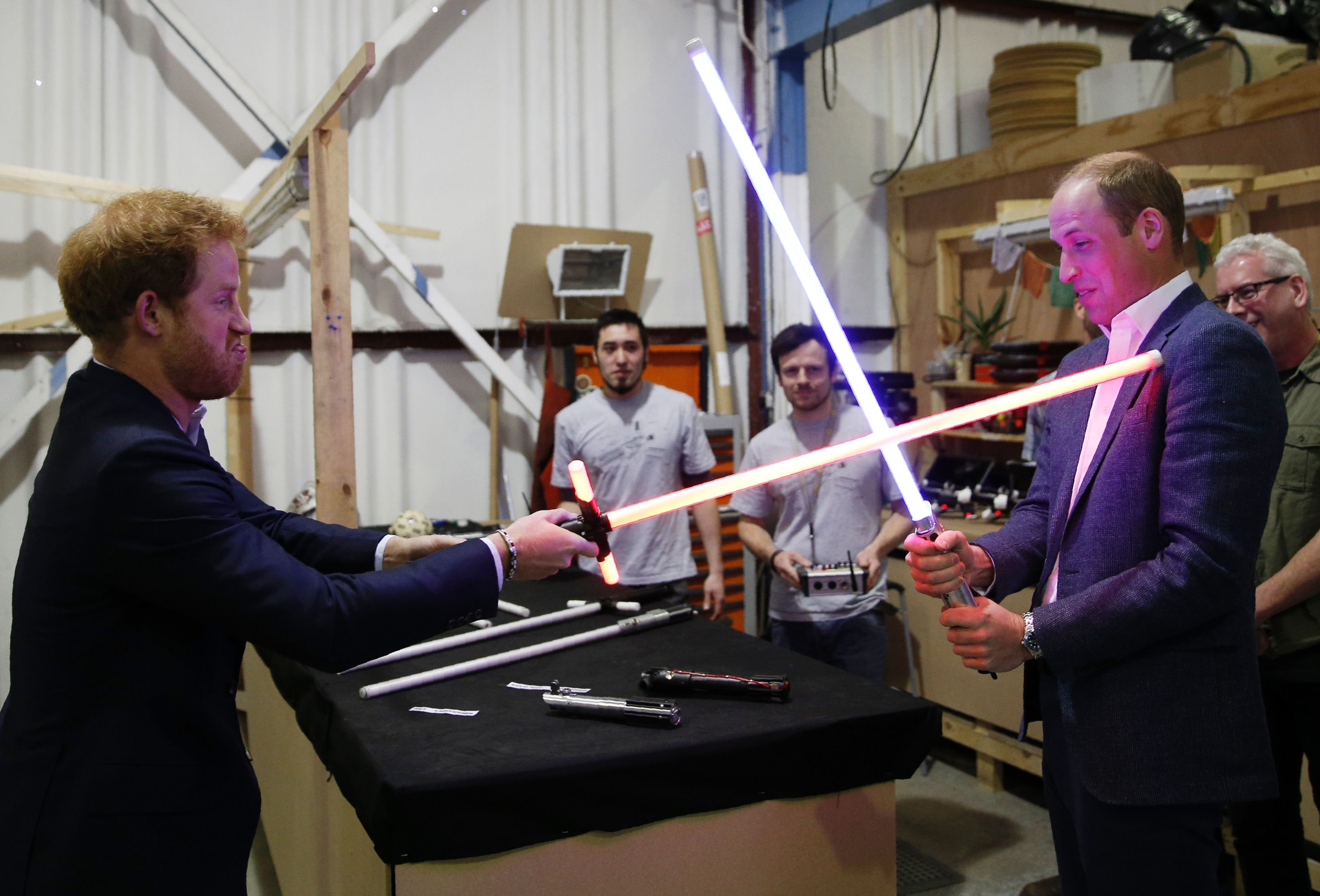 After defeating the future king, Prince Harry received some flying tips from Mark Hamill, aka Luke Skywalker.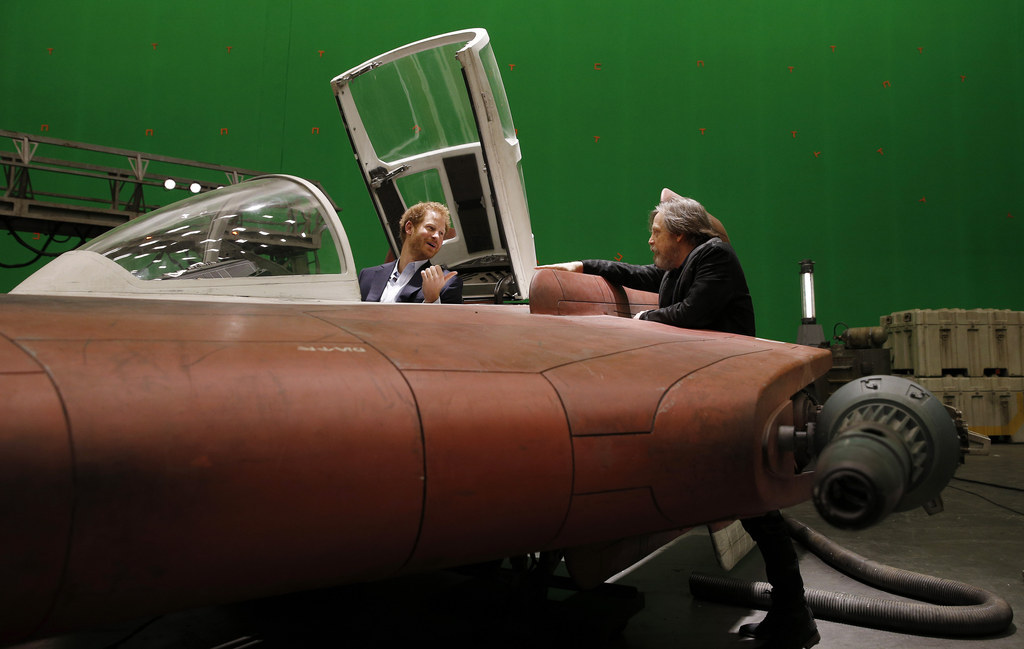 Meanwhile, Prince William met The Force Awakens star John Boyega and even received a Wookiee hug from Chewbacca.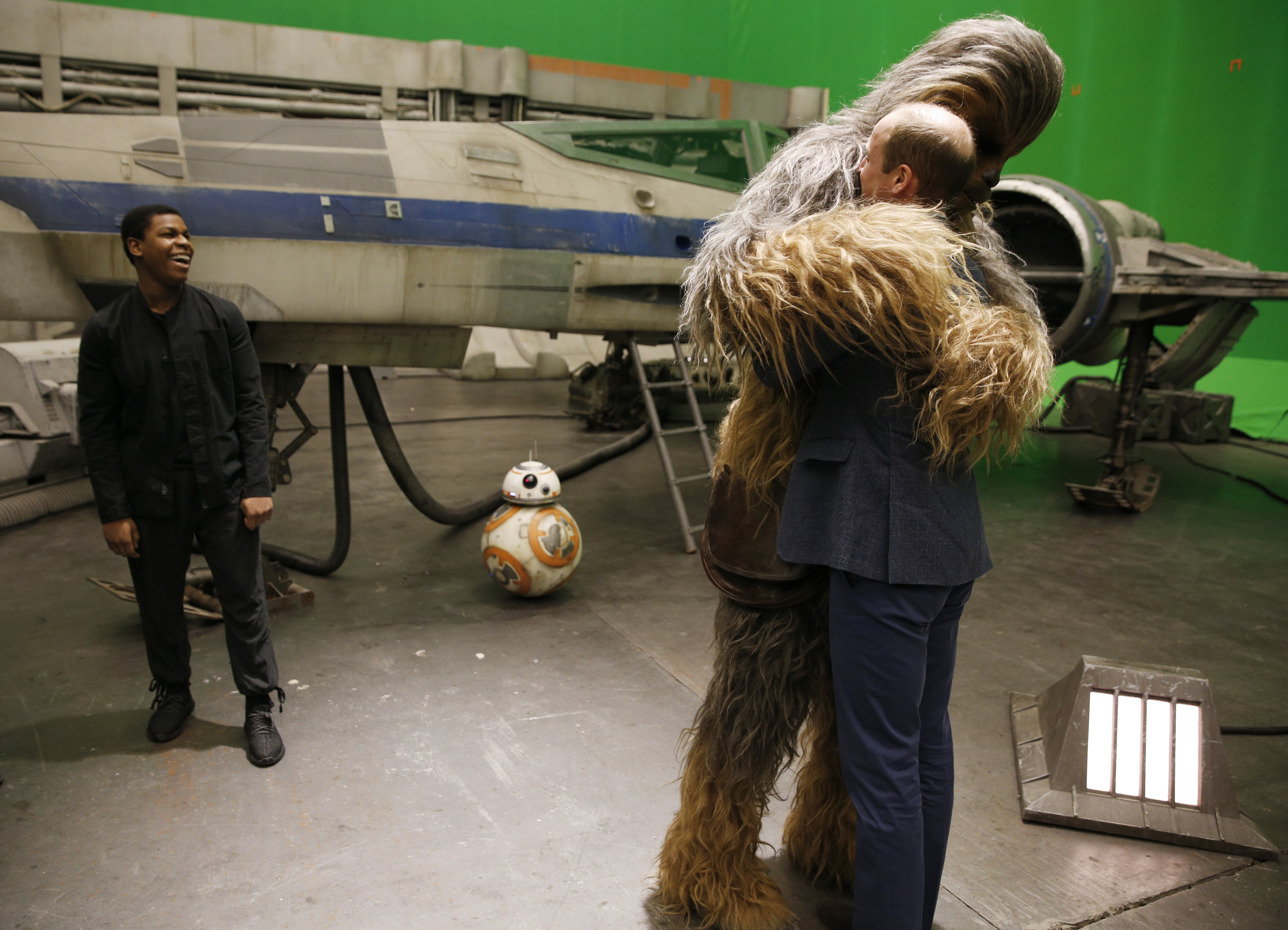 Prince Harry went for the handshake...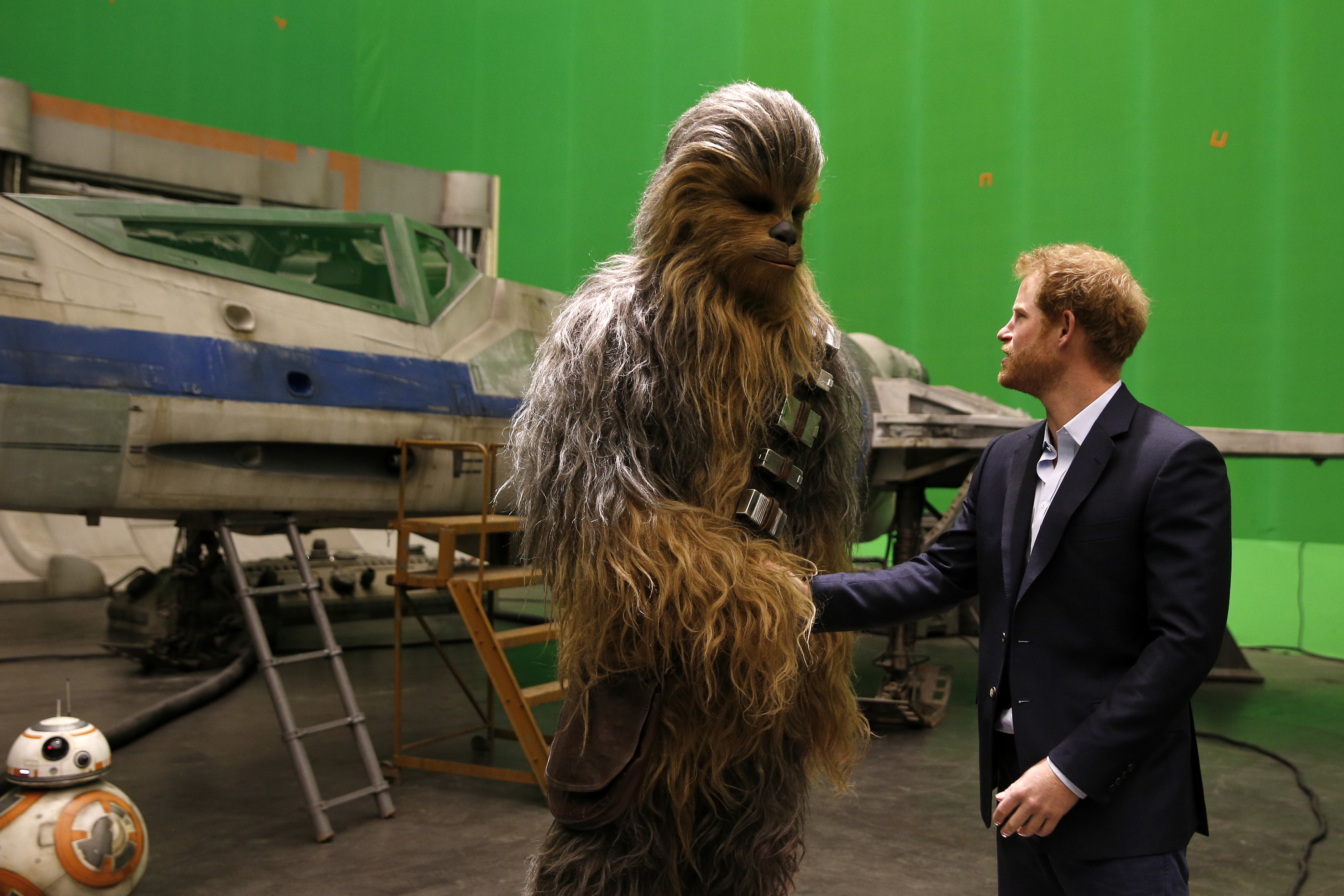 👑🇬🇧👽🚀