The Eternal War Between BuzzFeed And BuzzFeed UK
Two websites divided by a common language.
The BuzzFeed and BuzzFeedUK Twitter accounts have been having trouble getting along recently.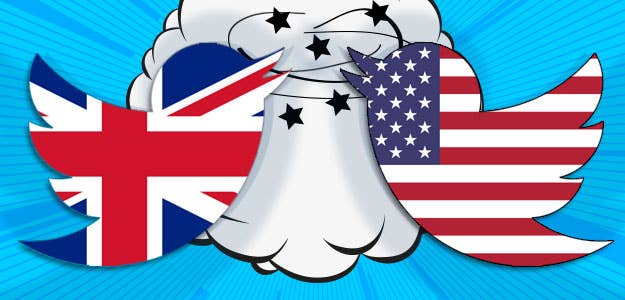 The trouble began when BuzzFeedUK tweeted about delicious iced treats.
It escalated quickly from there. Both countries began to assert their country's superiority.
BuzzFeed not-so-subtly told its UK counterpart to get back to work.
All was quiet for a bit, until BuzzFeedUK began tweeting about British things again.
Next, BuzzFeed took issue with the extra vowels that BuzzFeedUK uses.
But in the end, BuzzFeed and BuzzFeedUK love each other very much. Just from a distance.