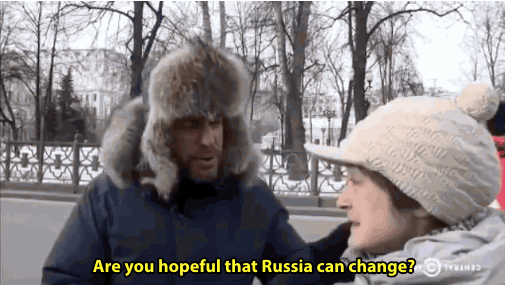 When Jones asked her why she was protesting the new laws at an anti-government rally, she gave a beautiful answer that included a quote from the Joss Whedon show Angel.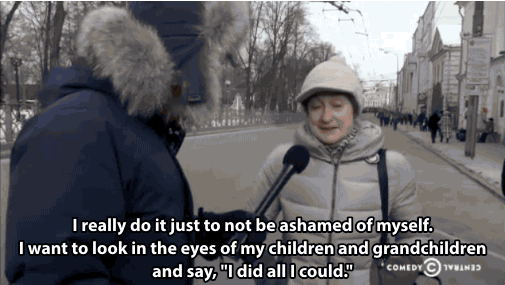 Even the cynical reporter was touched.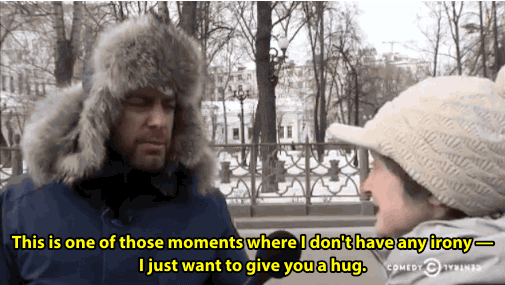 The woman in the clip happens to be a member of the Whedonesque community who goes by the name "Moscow Watcher." She posted a note on the site Thursday:
*waves* That Russian lady was me.

I talked to that guy more than 10 days ago - so it's an amazing coincidence that his show aired on the 10th anniversary of the cancellation of Angel.

I'd love to highlight that not everything in Russia is depressive. That guy asked me if I believe that Russia can change, and I told him that so far, authorities don't pay attention to peaceful protests (it was during a rally), so Russia could change into a dictatorship or be destroyed in a civil war. That's really depressive.

But there is a lot of wonderful people in my country - clever, talented, devoted to Russia - who try to change things and do their best. Many of my friends go to rallies. My son was a poll watcher on several elections. Russian literature is great, Russian nature is beautiful, Russian cuisine is tasty.

So, please, don't confuse Kremlin politics with all things Russian.

*hugs*
Angel's creator Joss Whedon was informed about the shoutout on Twitter:
You can watch the whole Daily Show clip here:
And here's the scene from Angel she was quoting:
Looks like there are no comments yet.
Be the first to comment!