Sarah Michelle Gellar tweeted this incredibly '90s photo of herself and Buffy the Vampire Slayer costar Alyson Hannigan.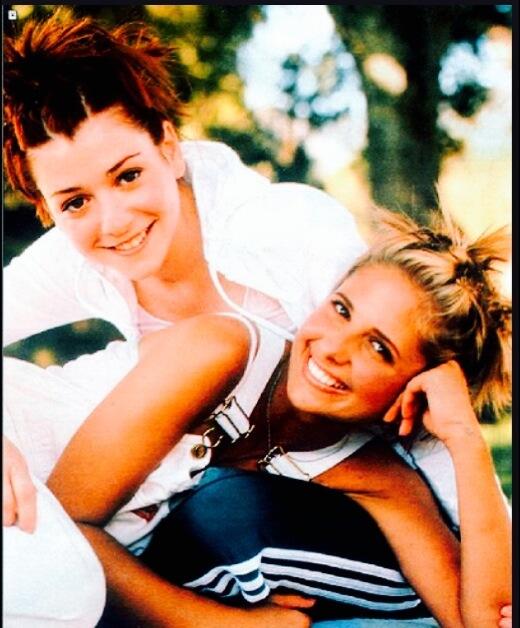 The image appears to be from InStyle magazine's November 1998 issue. Gellar, Hannigan and the show's other female star, Charisma Carpenter, spent a weekend at the Ojai Valley Inn & Spa for the article.
The other pictures from the shoot are equally as adorable.
Especially this one of all three Buffy ladies.