Sisters Sansa and Arya Stark don't get along on Game of Thrones.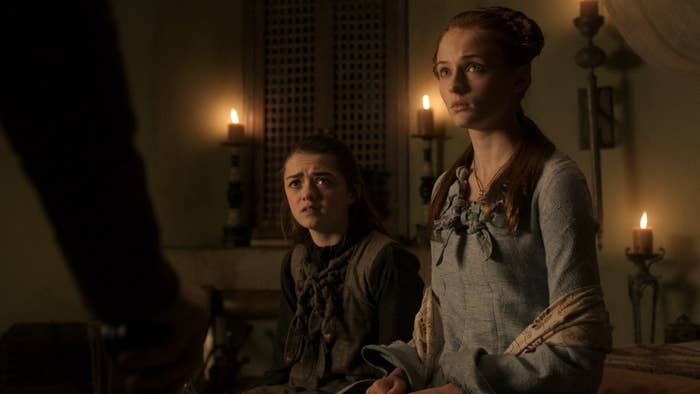 They constantly fight and pick on one another.
But offscreen, 17 year-old Sophie Turner (Sansa) and 16 year-old Maisie Williams (Arya) are the best of friends.
The two met during auditions for Game of Thrones and immediately hit it off.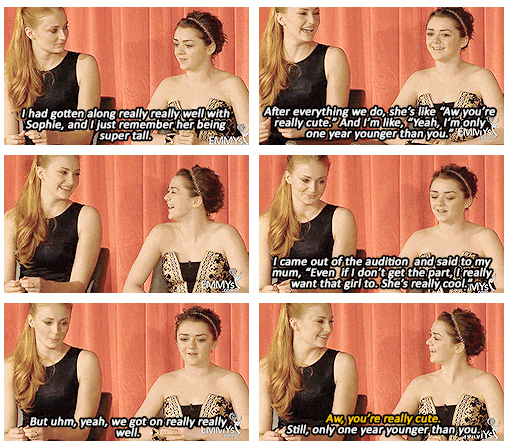 Sophie and Maisie became friends on the show's set and have been besties ever since.
And adorable tweets.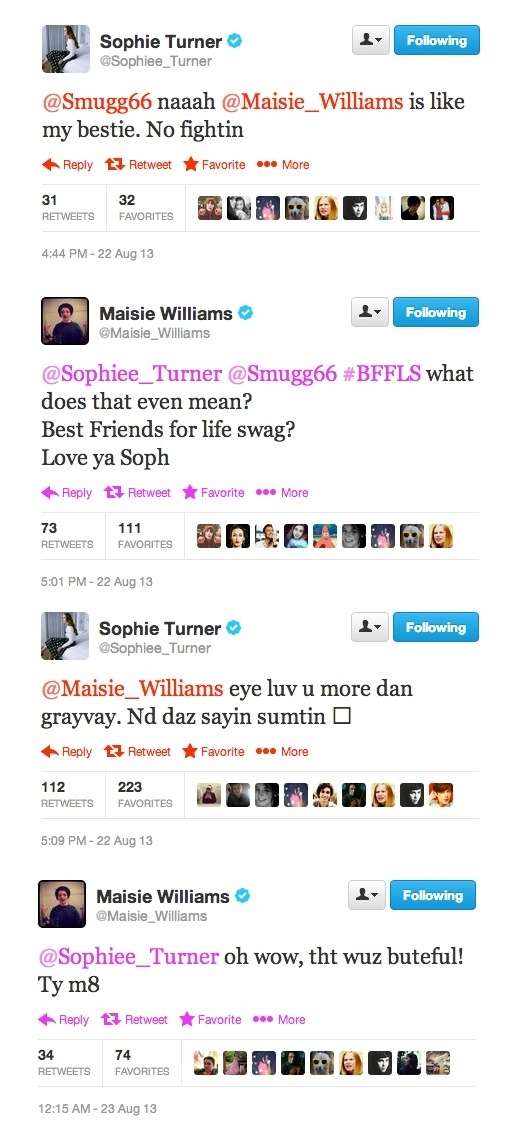 And incredible photos with fans.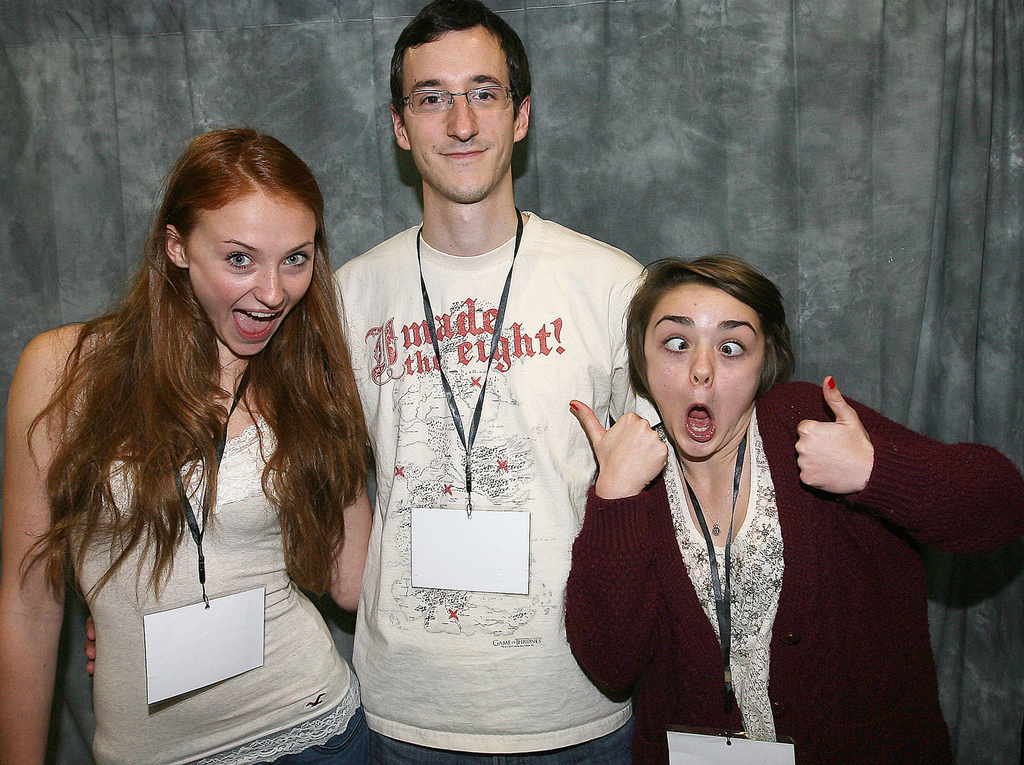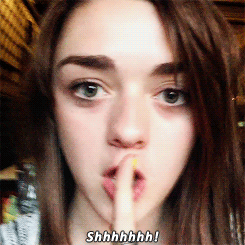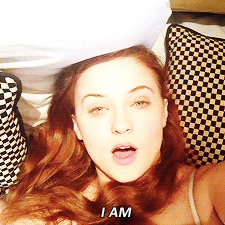 From their Vines, It looks like they even share a hotel room when they're both filming in the same area. JUST LIKE REAL SISTERS.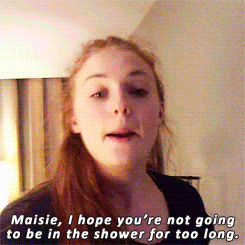 After not seeing each other for months, they recently reunited while filming in Belfast.
They attempted to sing "Wrecking Ball."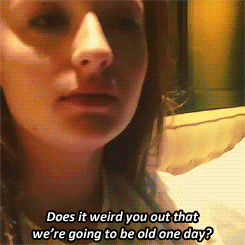 They spoke in Australian accents.
They made each other laugh.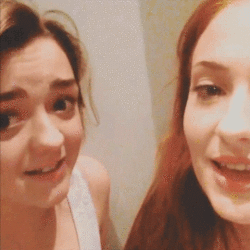 And just generally and gleefully enjoyed each other's company.
So thank you, Sophie and Maisie, for sharing your friendship with the internet. You ladies make the world a better place.