As you might know, Pope Francis is currently visiting the United States of America.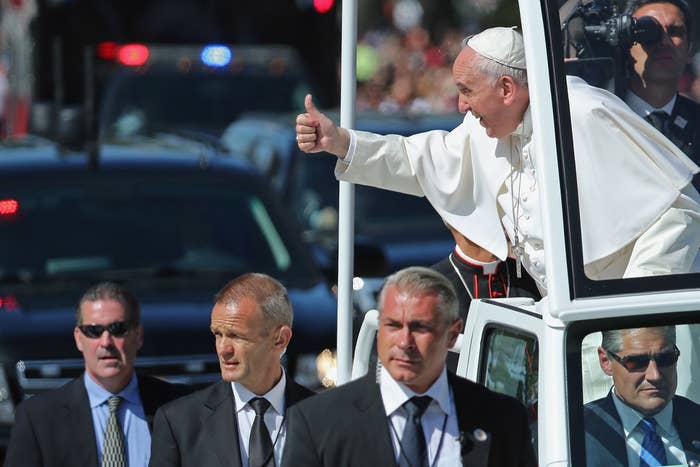 On Wednesday, President Obama welcomed the pope to the White House with a ceremony on the South Lawn. After it concluded, the leader of the free world and the leader of the Catholic Church went inside for a private meeting.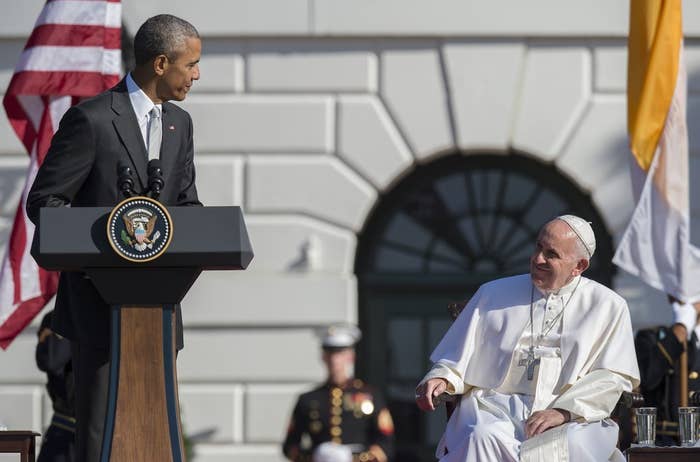 AND INSIDE THE WHITE HOUSE, A TRULY MAGICAL THING OCCURRED.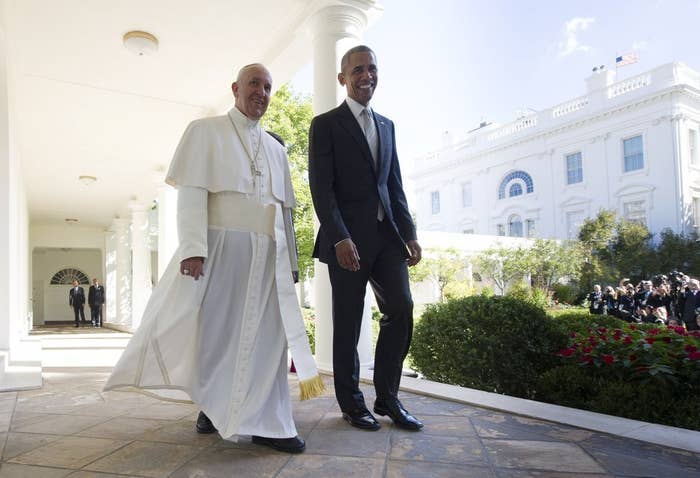 POPE FRANCIS WAS INTRODUCED TO BO AND SUNNY OBAMA, AKA THE FIRST DOGS OF AMERICA.
The iconic photo was taken by White House photographer Pete Souza, who regularly uploads photos of the Obama family's Portuguese Water Dogs to his Instagram.
More pictures of world leaders with puppies, please.