The Duke and Duchess of Cambridge had the thrill of a lifetime Thursday when they were blessed with an introduction to the boys of One Direction.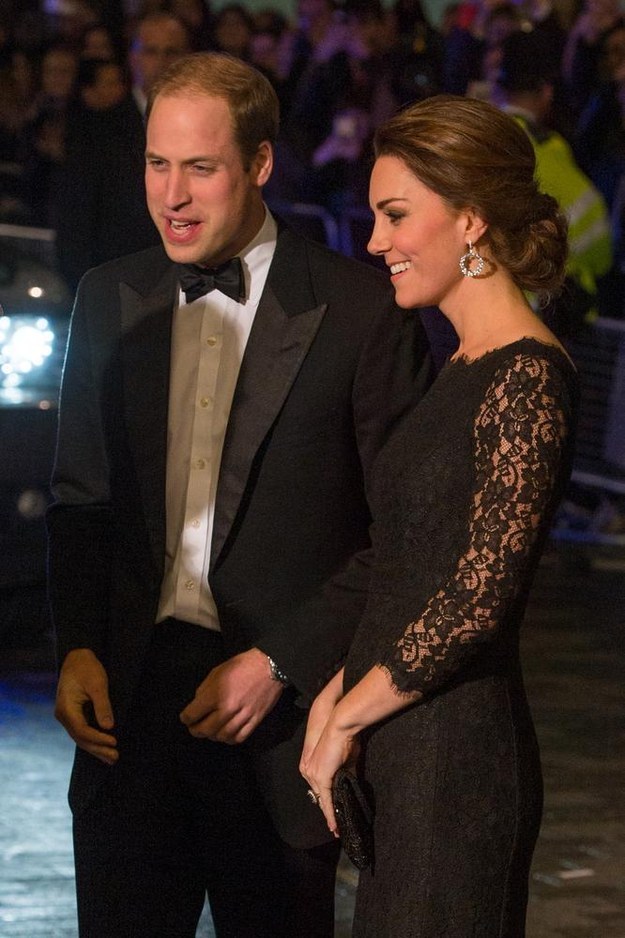 The royal couple have said in the past that they are fans of The X Factor, where One Direction first burst into stardom.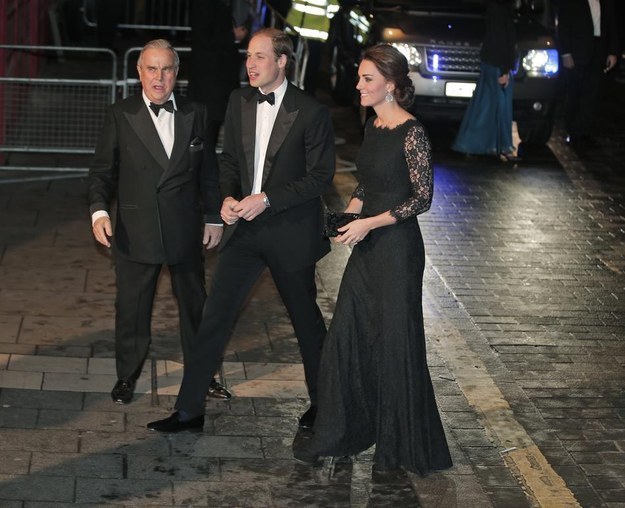 Prince William teased the boys that he'd be "keeping a close eye" on them as they met his wife.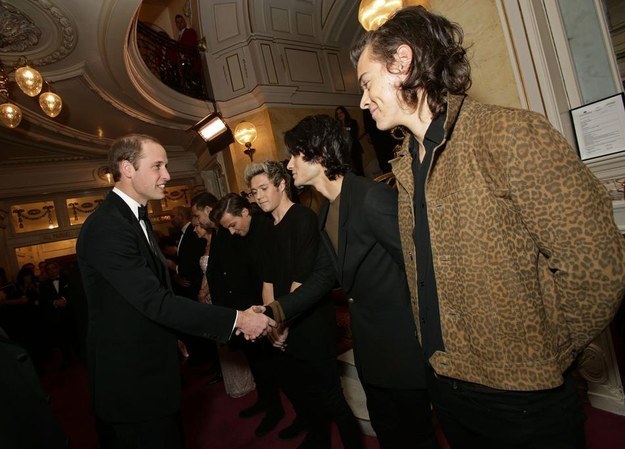 Despite being international superstars, the British band members claimed to be anxious about meeting their future king and queen. "It's the most nervous I think I've ever been in my life," said Liam Payne.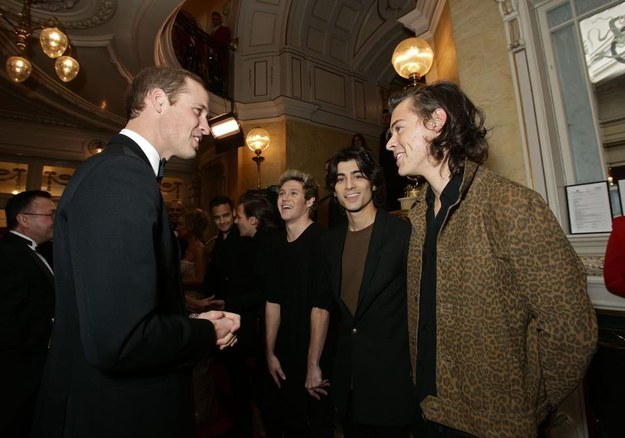 Meanwhile, Louis Tomlinson told reporters afterward that he feared he'd made a huge faux pas when he met the duchess. "I didn't say 'Ma'am,' I said, 'Hi. How are you? I'm Louis.'" Bandmate Liam joked, "So he's off to a bad start."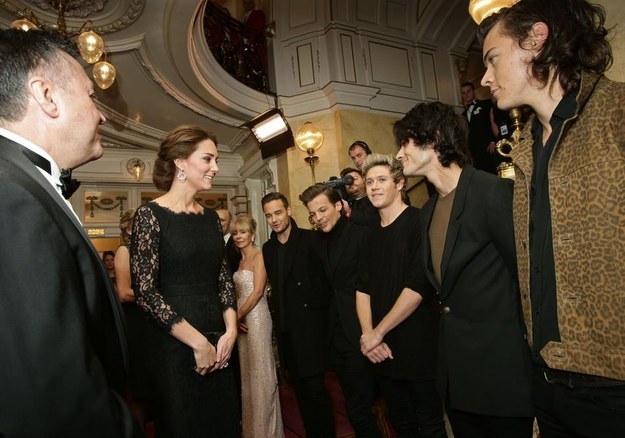 Hearthrob Harry Styles spoke to the Duchess of Cambridge about her pregnancy. "I said congratulations on the bump.
 (Though) she didn't look bumpy," he told reporters.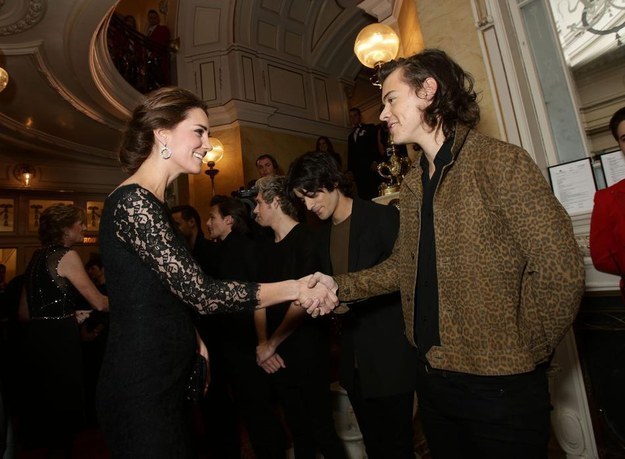 Sure, Kate may look calm, but she's clearly fangirling on the inside.