Over the past few days, David Bowie's wife of 23 years — supermodel and entrepreneur Iman — has been posting images and quotes to her Instagram that, now seen from a different perspective, are heartbreaking.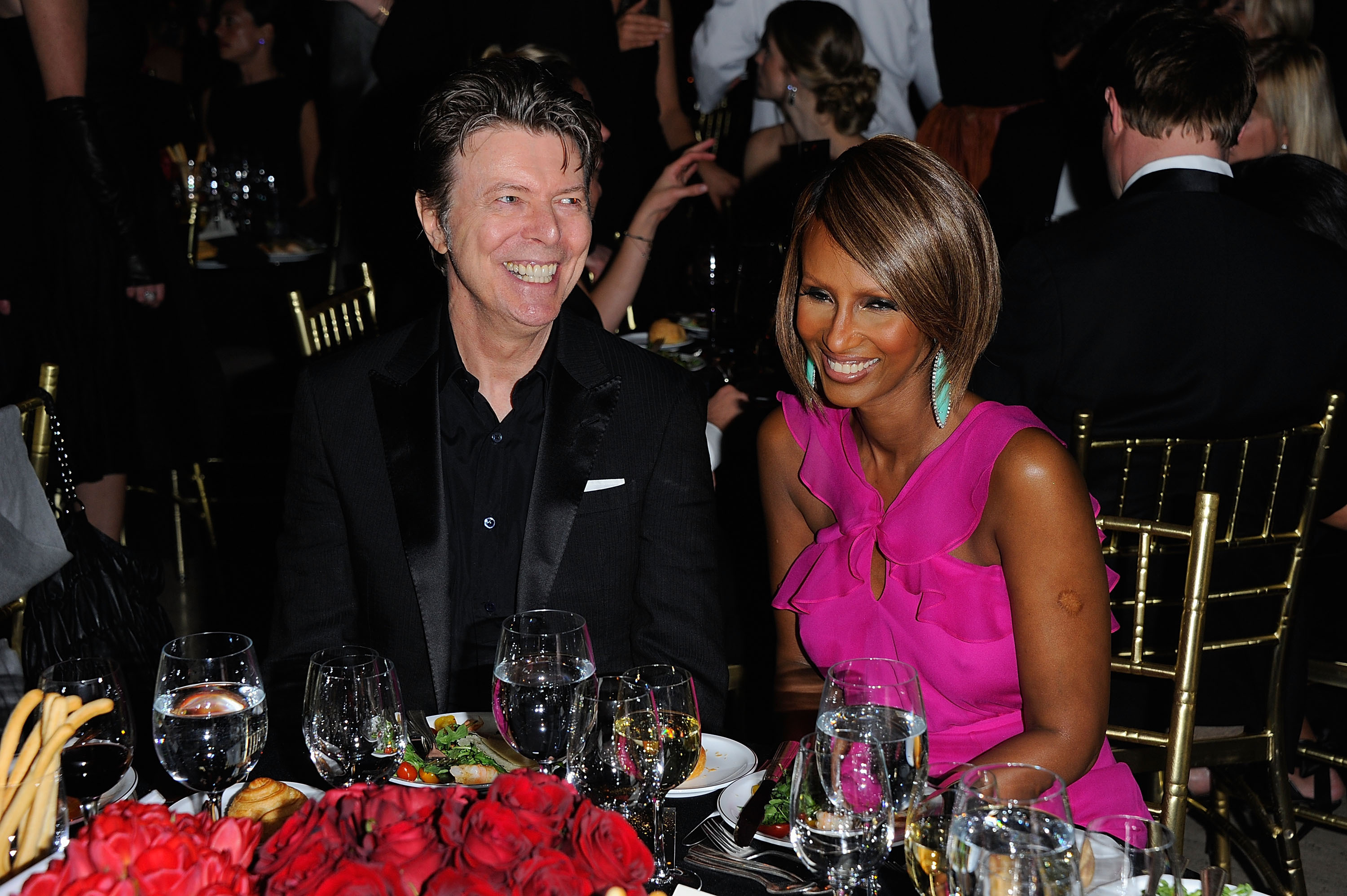 Bowie (real name David Robert Jones) and Iman Abdulmajid (who goes by Iman) married in 1992. Their daughter, Alexandria Zahra Jones, was born in 2000.
Three days ago, on Bowie's 69th birthday and album release date, Iman shared these images of her husband on Instagram, beginning with this quote.
The last image she shared on his birthday was this picture, which was posted with the caption, "I will love you 'til i die, I will see you in the sky," from Bowie's "Tonight."
The day before Bowie died, she shared this photo showing her husband preparing to go onstage as Ziggy Stardust.
Time takes a cigarette, puts it in your mouth
You pull on your finger, then another finger, then your cigarette
The wall-to-wall is calling, it lingers, then you forget
Oh, you're a rock 'n' roll suicide

—David Bowie: Rock 'N' Roll Suicide