It's been a year since Marvel Studios announced that Benedict Cumberbatch had been cast as Doctor Strange. The movie isn't slated to come out until November 2016 but a sneak peek of the actor in costume is available to tide fans over.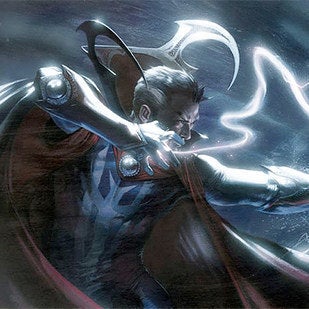 Thanks to Entertainment Weekly, we have our first look at Cumberbatch in character as Dr. Stephen Strange, a "a self-centered surgeon" turned "world-protecting sorcerer."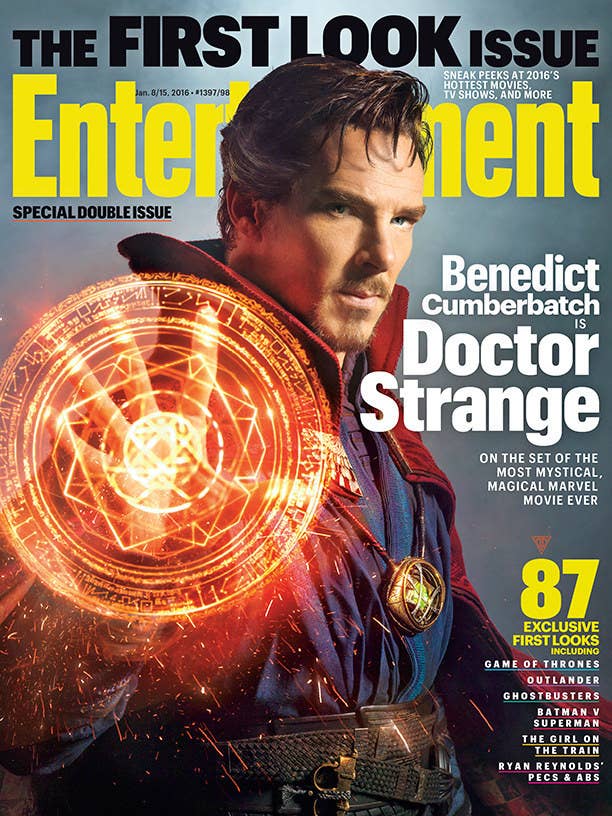 The magazine's Twitter account shared another image of Cumberbatch in character:
Cumberbatch told the magazine that the cover shoot was one of his first times in the iconic costume and he's "really self-conscious" about acting out his character's spell-casting abilities:
"I'm still in the infancy of learning all that," Cumberbatch tells EW. "It was like, okay, I've got to keep throwing these poses, these spells, these rune-casting things, everything he does physically. I'm thinking, there's going to be a huge amount of speculation and intrigue over the positioning of that finger as opposed to it being there, or there. And I'm still working on that."