These GIFs give a better sense of just exactly HOW HIGH UP THEY WERE when he pushed her over the edge.
In spite of this, Jessica Powell didn't actually end up dumping her "pushy" boyfriend Creighton Baird.
Baird posted a picture on Instagram later in the day with this caption: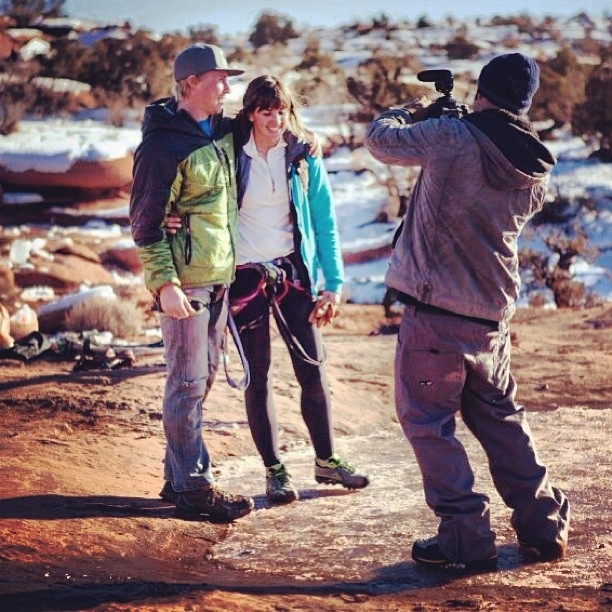 youtube.com
Filmmaker Devin Graham shot this as part of his series of extreme stunt viral videos.