Astronauts Are Watching The Super Bowl From Space
NASA's Mission Control in Houston is beaming Super Bowl XLVII live to the International Space Station. (via SPACE.com)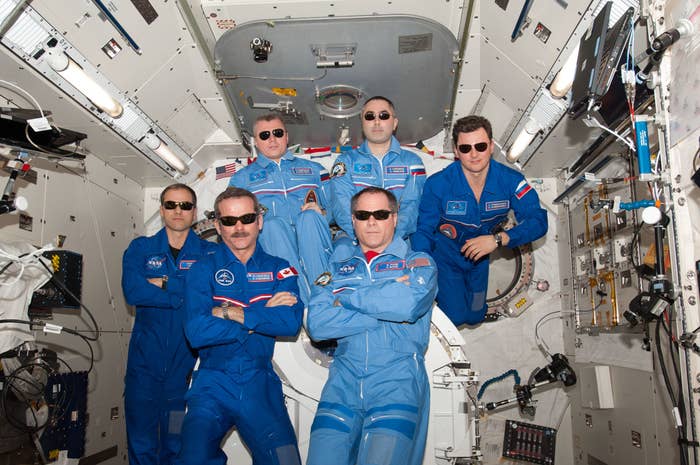 SPACE.com reports:
Six astronauts living in space may not have gravity, fresh food or a shower, but there is one Earth necessity they won't miss Sunday: The Super Bowl.

NASA's Mission Control at the Johnson Space Center in Houston will beam the Super Bowl XLVII showdown between the San Francisco 49ers and the Baltimore Ravens live to the International Space Station so its astronaut crew can watch the big game along with every other football fan on Earth.

"Yes they are going to watch it this weekend," NASA spokesman Josh Byerly told SPACE.com in an email. Byerly said Mission Control made a special point on Friday (Feb. 1) of asking the station astronauts if they wanted to catch the game.

"And they said they definitely wanted to see it," Byerly said.

The space station is currently home to two American astronauts (commander Kevin Ford and flight engineer Tom Marshburn), Canadian astronaut Chris Hadfield and Russian cosmonauts Evgeny Tarelkin, Oleg Novitskiy and Roman Romanenko. Together they make up the station's Expedition 34 team.

Whether the space station crew will throw a traditional Super Bowl party, hold a zero-gravity football game, or just float around with the game on in the background is unknown. But the International Space Station, is just about the same size (tip to tip) as the football field the 49ers and Ravens will play on in New Orleans during Sunday's game.