Angelina Jolie had a brief audience with Pope Francis following a screening of her movie Unbroken at the Vatican on Thursday.
Unbroken, directed by Jolie, tells the story of WWII hero Louis "Louie" Zamperini, who survived for 47 days on a raft after his fighter plane crashed, only to be captured by the Japanese and sent to a prisoner-of-war camp.
"Pope Francis, aware of the incredible life story of Louis Zamperini, graciously welcomed the opportunity to view the film," Universal Pictures said in a press release Thursday.
The pontiff was unable to attend the film itself, but met Jolie and two of her children after the screening in the Apostolic Palace. The actress, director, and humanitarian was given a rosary as a keepsake.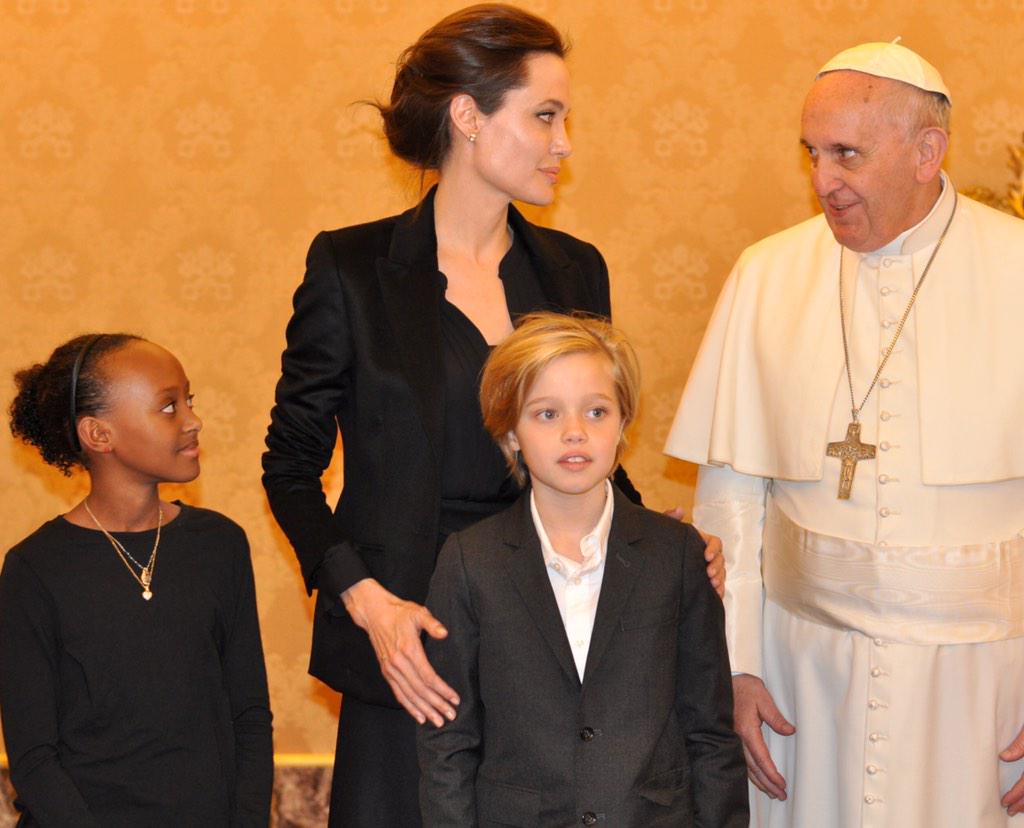 "To be invited to screen Unbroken at the Vatican is an honor and a tribute to Louie's legacy as a man of faith and someone who exemplified the power of forgiveness and the strength of the human spirit," Jolie said.