In a surprise upset, 17-year-old Adelina Sotnikova of Russia edged out 2010 Olympic champion Yuna Kim to win gold in Sochi on Thursday. Sotnikova is the first Russian woman to win a gold medal in figure skating history.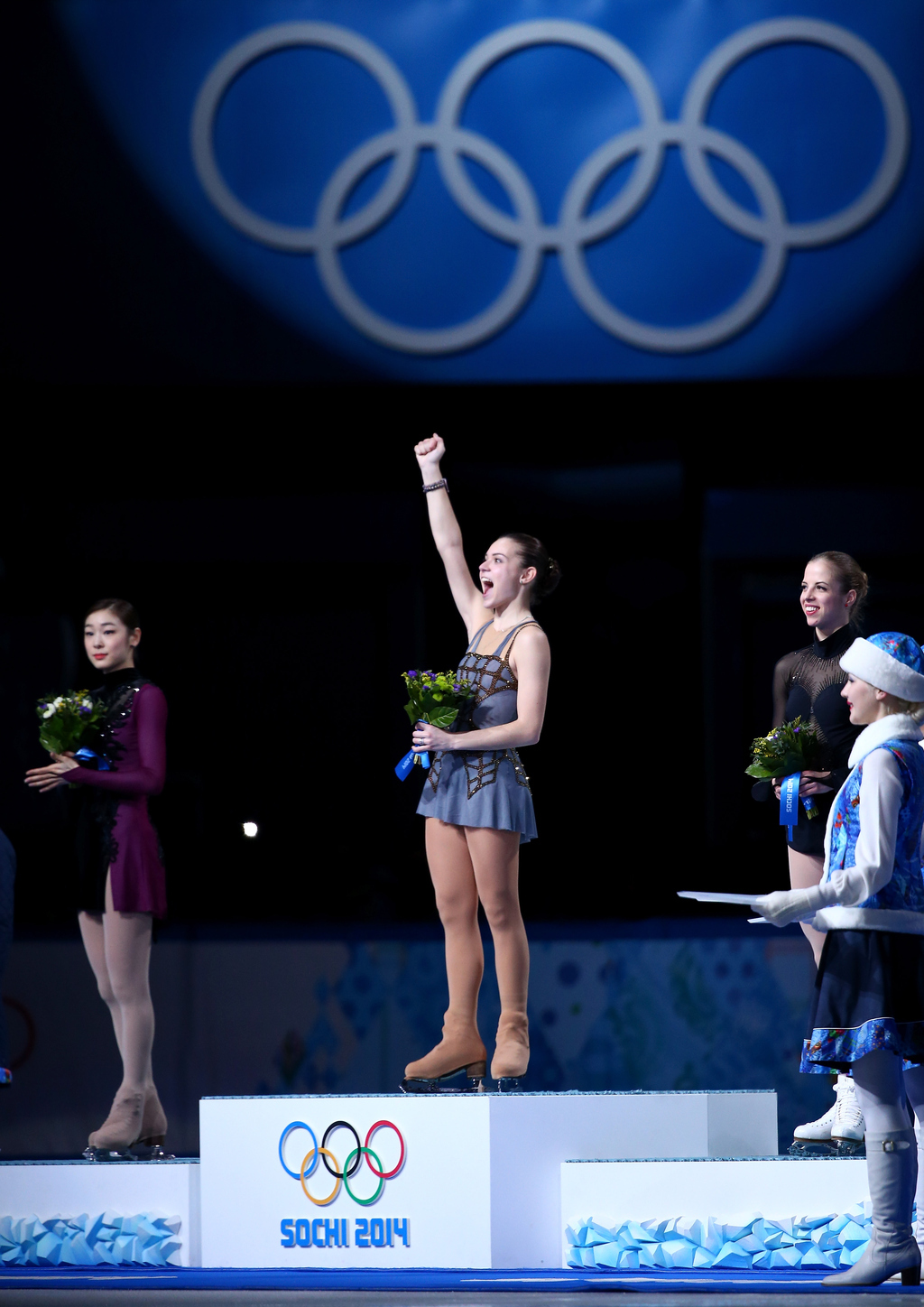 Sotnikova's free skate routine Thursday was nearly flawless, earning her the best score of her career and bringing the Russian audience to its feet.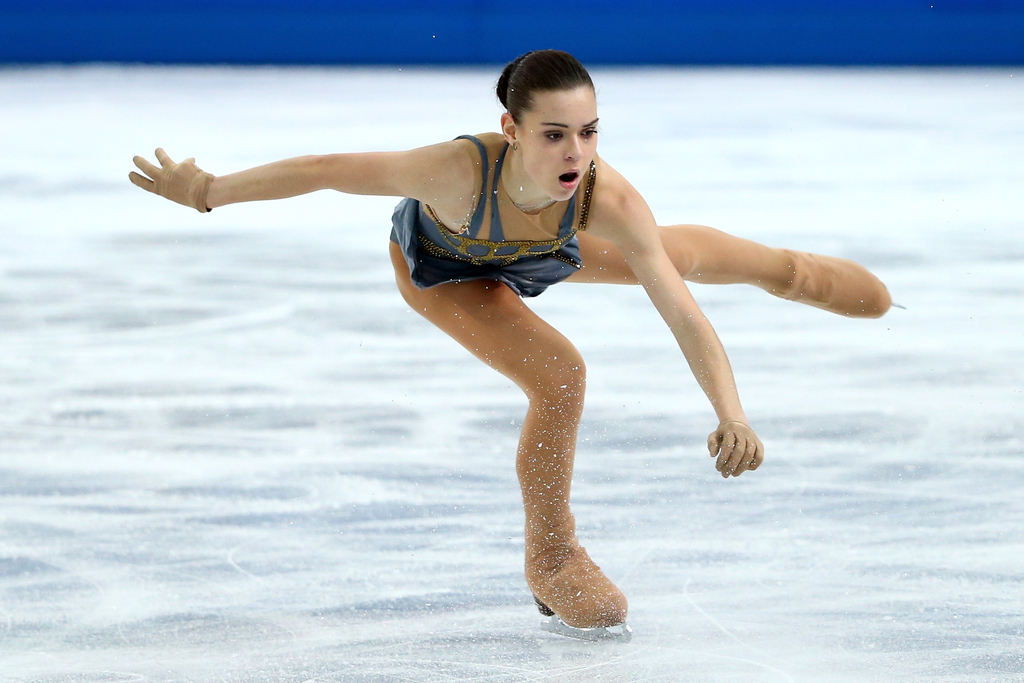 She knew she nailed the difficult routine and broke down in happy tears as soon as the music finished.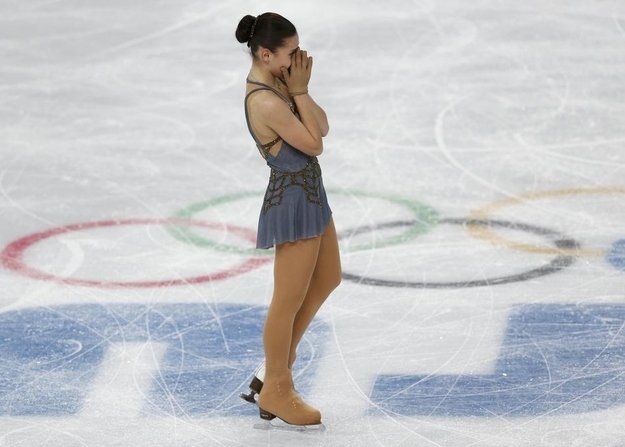 Sotnikova catapulted into first place with an overall score of 224.9 — a lead that would remain unbroken for the rest of the evening.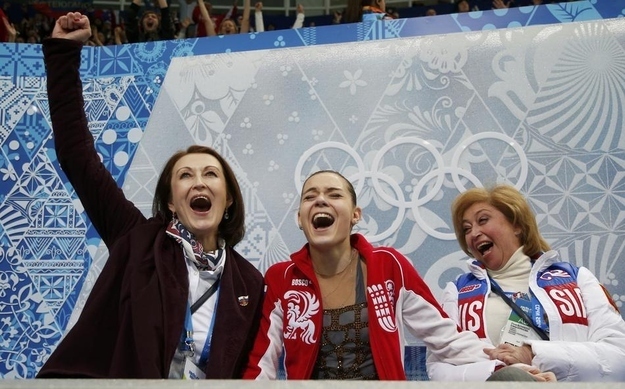 South Korea's 23-year-old Yuna Kim, who took home the gold in Vancouver in 2010 and was the front-runner leading into the free skate event, performed well — landing all her jumps — but not well enough to capture a second gold.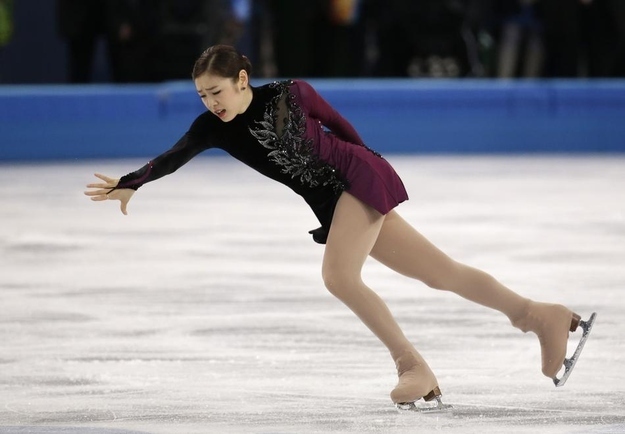 Kim won the silver with an overall score of 219.11.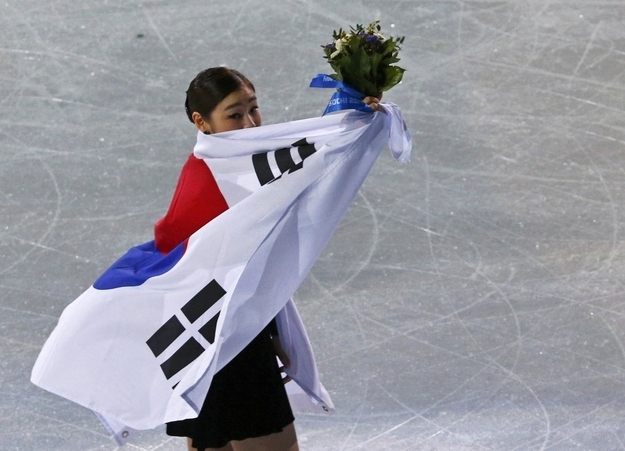 Italy's Carolina Kostner, 27, won the bronze, taking home her country's first ladies figure skating medal.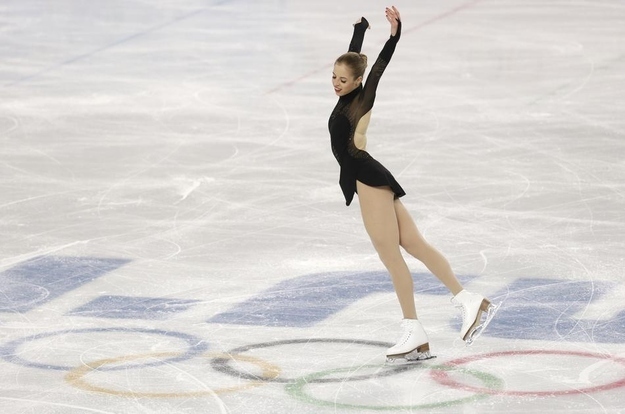 American Gracie Gold finished fourth, due in part to the tumble she took during the event.
Early favorite (and 15-year-old) Yulia Lipnitskaya of Russia also fell during her routine but still managed to place fifth.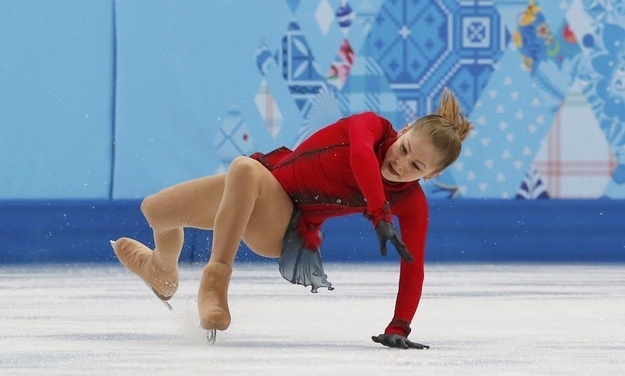 American skater Ashley Wagner achieved a new personal best score and finished sixth.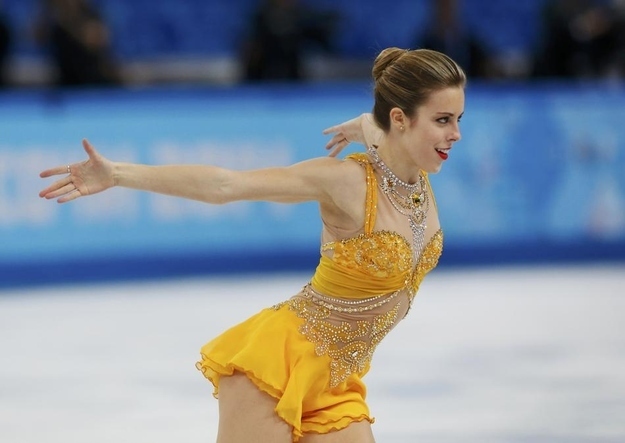 Japan's Mao Asada, who won silver in 2010, scored higher than Kostner in the free skate, but her low short program score kept her off the podium. Mao nailed her program Thursday and began crying as she performed the final moves.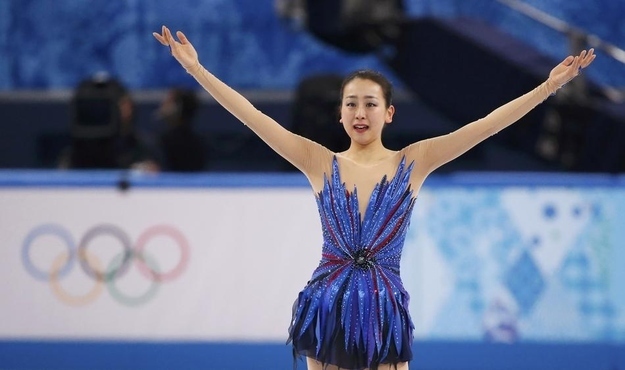 Congratulations, ladies!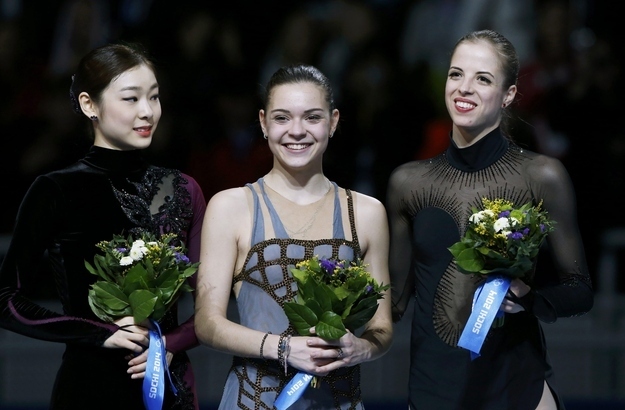 Looks like there are no comments yet.
Be the first to comment!