Fall means festivals! Concerts, street fairs, plays, food … you name it, you can find it. Have you thought about taking the kids to your favorite festival? While it isn't quite as simple as going alone, bringing them along can be so much fun. Especially if you plan ahead.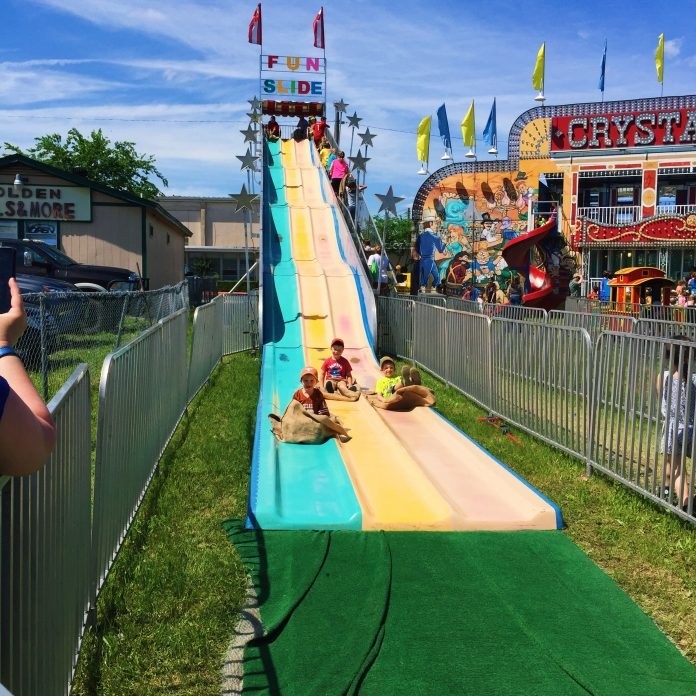 To help you out, here are my top tips for taking your kids to a festival:
1. Plan how you are going to get there.
Are there shuttles? Can you ride a bike or walk? Parking on site isn't always an option or is a huge hassle. Figure it out before you go so you aren't driving around with a cranky kid.
2. Decide if you need a stroller, wagon, or some sort of carrier.
Some things to consider: How far will you be walking to and from the festival? How much walking will you do once you arrive? How willing are you to carry your child once they complain about being tired? Also consider the terrain. An umbrella stroller might not work in the middle of a field! Added bonus, strollers can carry your stuff too!
3. Tag your kid!
None of us want to think it will happen to our kid, but sometimes children get lost. Some festivals have stations to tag/register your child, but if they don't, it is easy enough to do it yourself. I like these travel ID bands. My son would love these write-on ID tattoos. Or, you can make one yourself. I've seen kids with phone numbers written with permanent marker on their arms. If your kids are old enough, pick a meeting place in case you do get separated.
4. Familiarize yourself with a map of the festival.
If you can find one, look at a map in advance. Know where to find the bathrooms, food, water, and other essentials. The last thing you want is to be searching for a bathroom when you kid says he needs to go RIGHT NOW!
5. Find out what is and isn't allowed.
Most importantly, can you bring food and water or do you have to buy it there?
6. Go outside of peak hours.
Avoid the crowds if you can!
7. Pack the perfect festival bag.
You don't have to bring your whole home out when going for a local festival. Check out this perfect packing list that includes all necessities!
What are your favorite tips for attending a festival with your children? Let us know below!
----------------------------------------------------

Written by Courtney Goodings; Source: Stories.verlocal.com
This post was created by a member of BuzzFeed Community, where anyone can post awesome lists and creations.
Learn more
or
post your buzz!