1.
Turn some old doors into chic seating.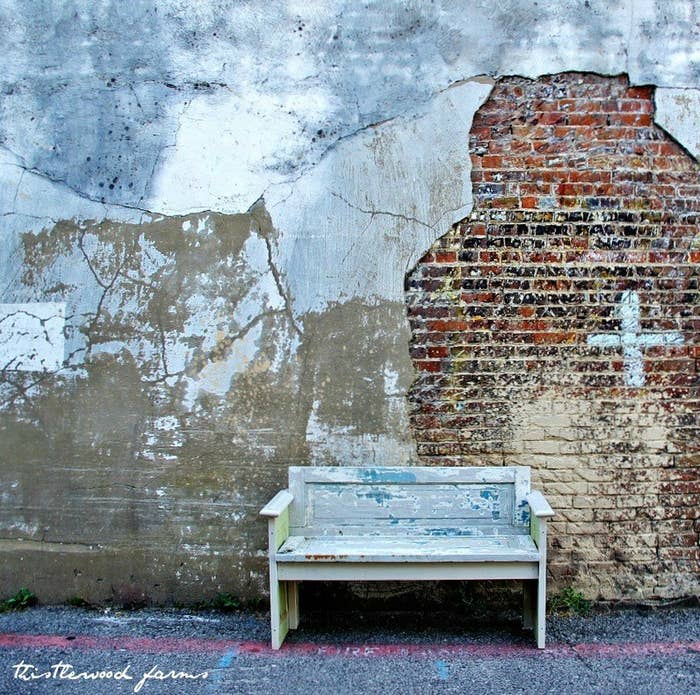 2.
Make a kid-friendly craft station from a boring side table.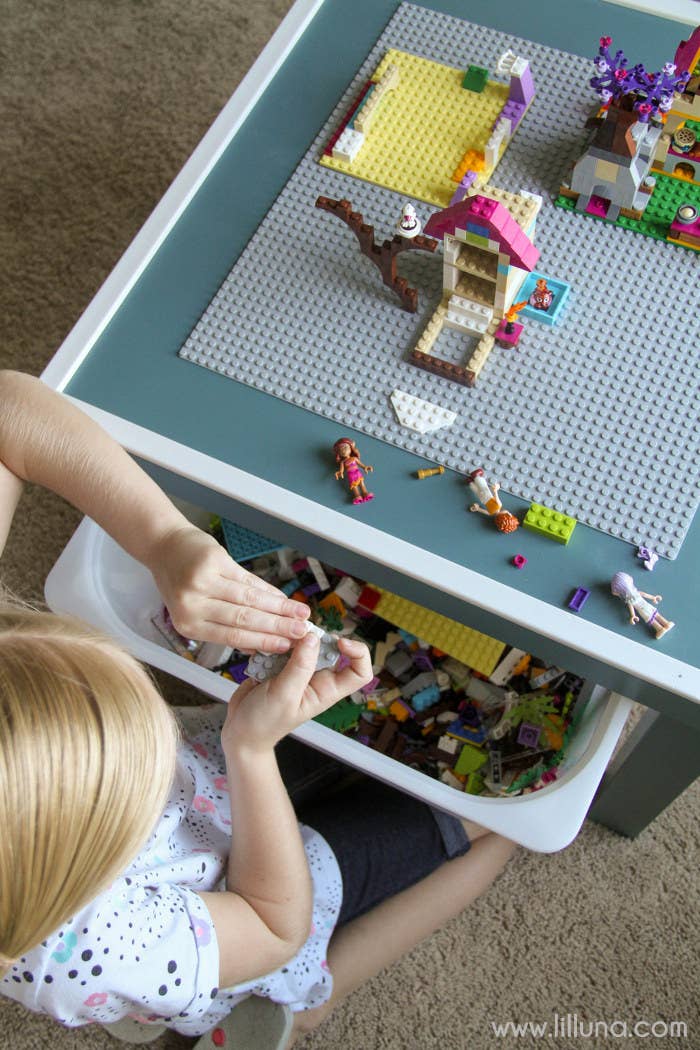 3.
Use an old dresser as a bookcase.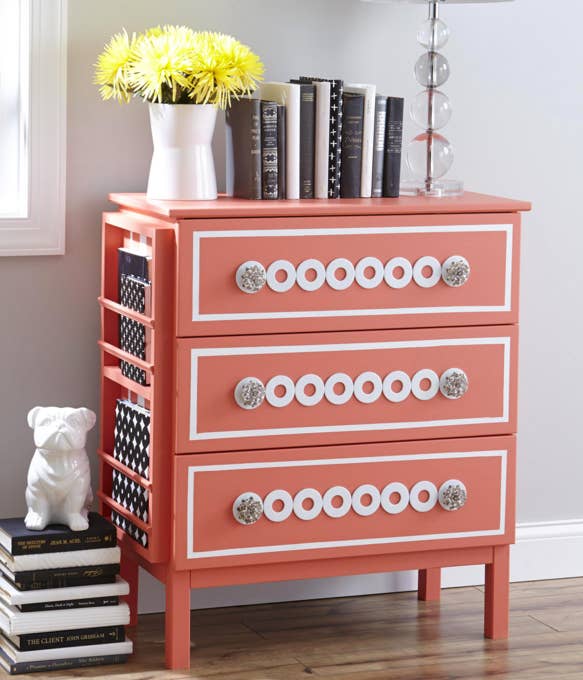 4.
Display your favorite snack tins in a unique way.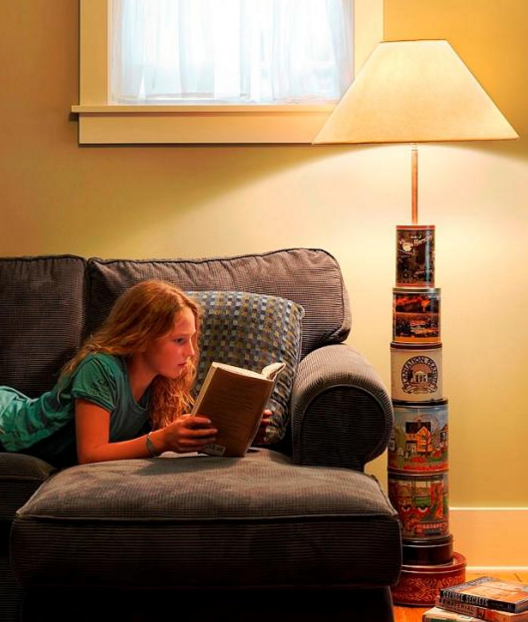 5.
Make your wicker furniture more contemporary with some spray paint.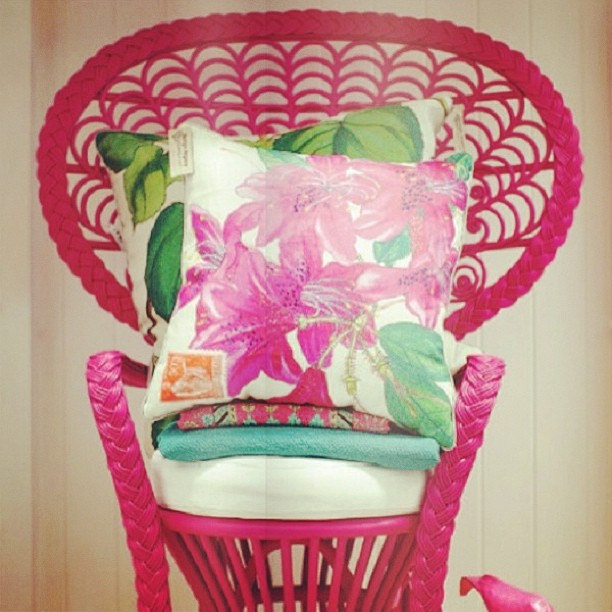 6.
Add some country charm to your fireplace.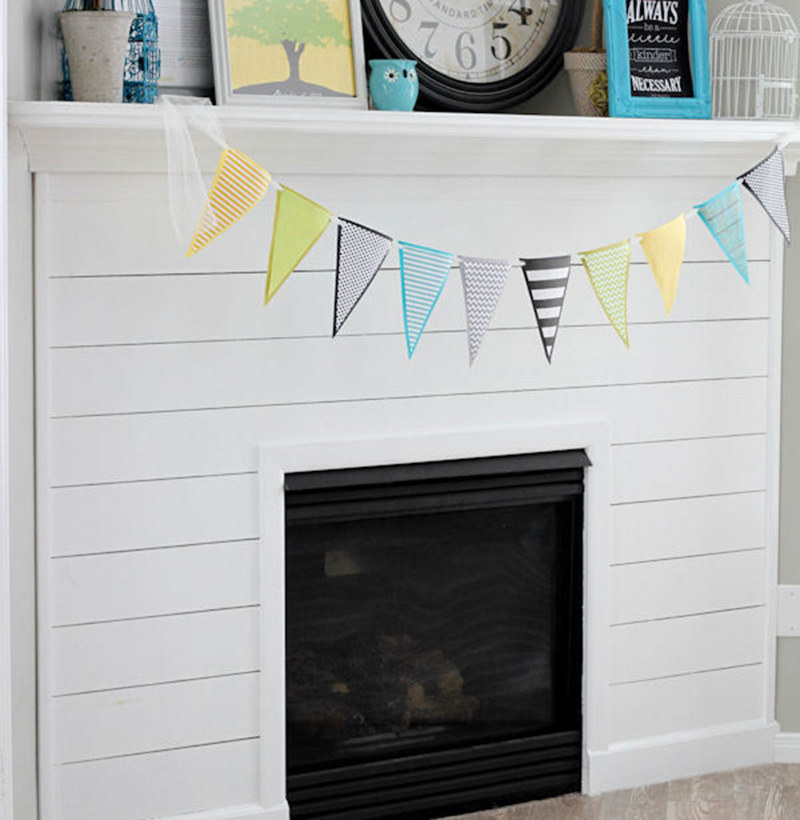 7.
Give a rug new purpose.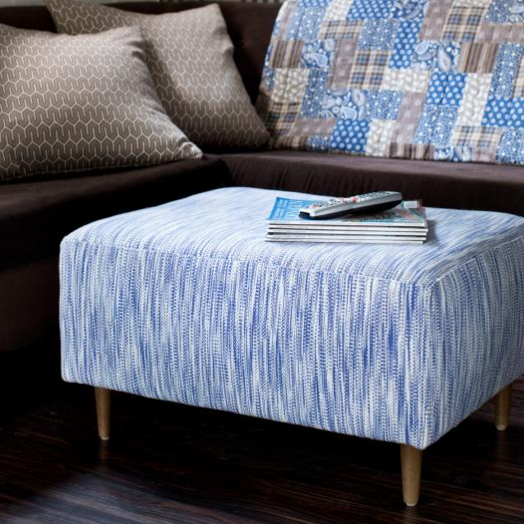 Some rugs were meant more for resting your feet instead of wiping. Spruce up an old ottoman by re-covering it with a flat-weave rug. Find the instructions here.
8.
Elevate your seating.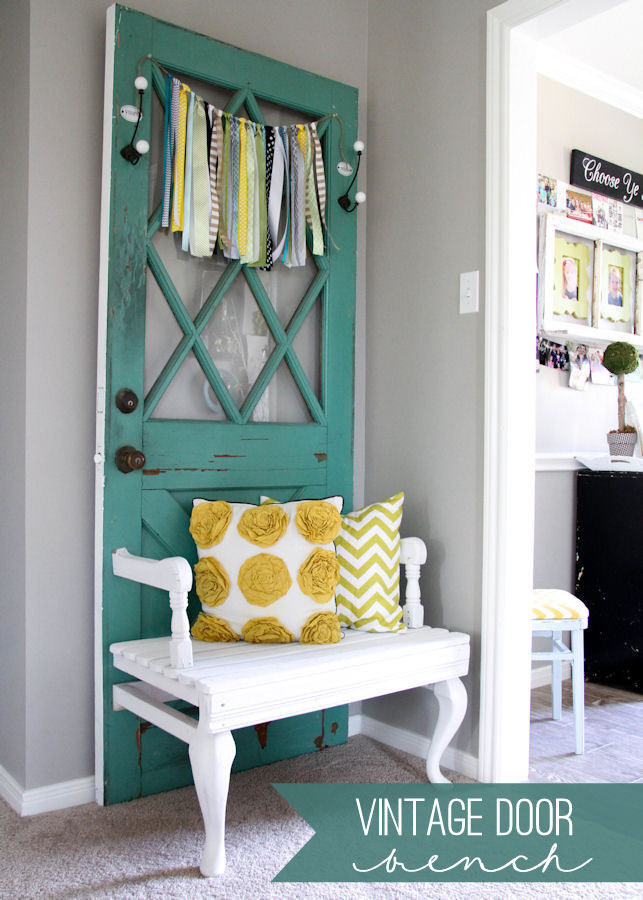 9.
Rewire antique glass lamps into a modern chandelier.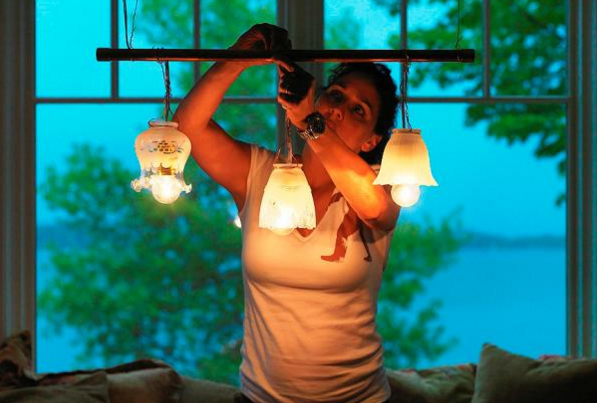 10.
Make a DIY desk with some old cabinets.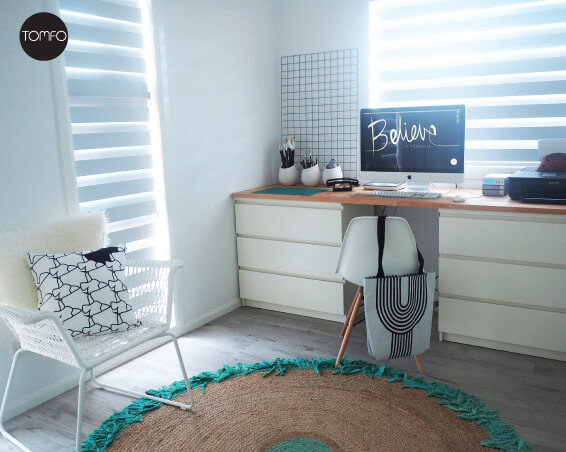 11.
Reupholster some old chairs for a funky dining nook update.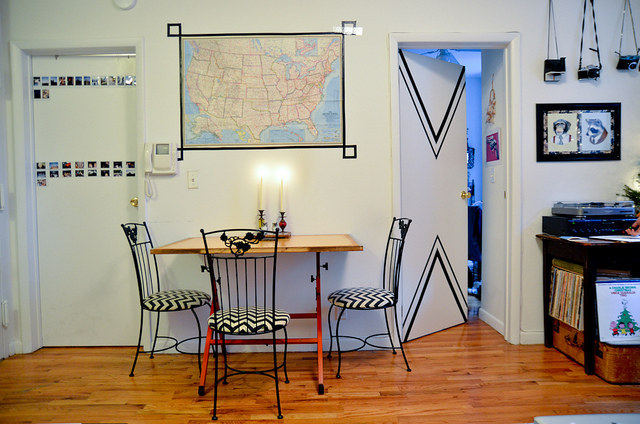 12.
Make your coffee table a display case.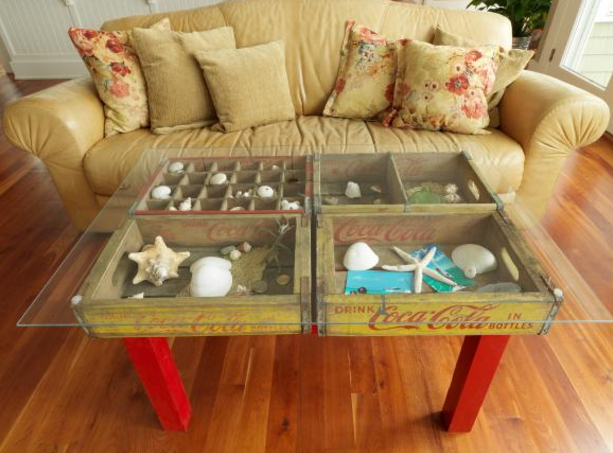 13.
Turn an old bureau into a chic kitchen island.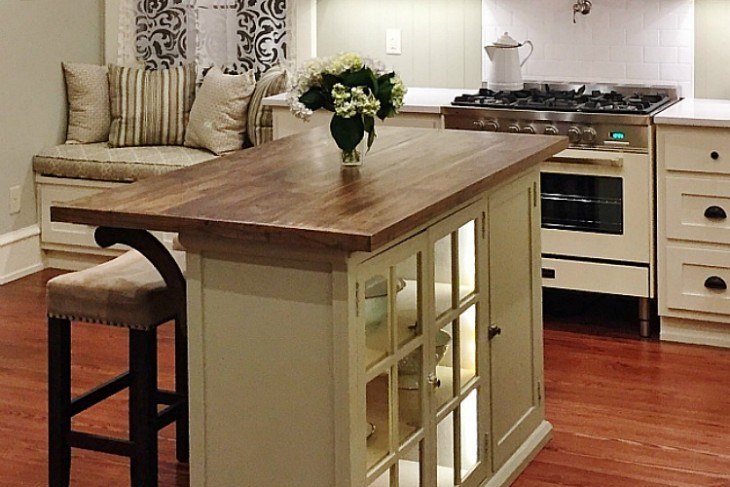 Still looking for some creative inspiration?