The crew

The station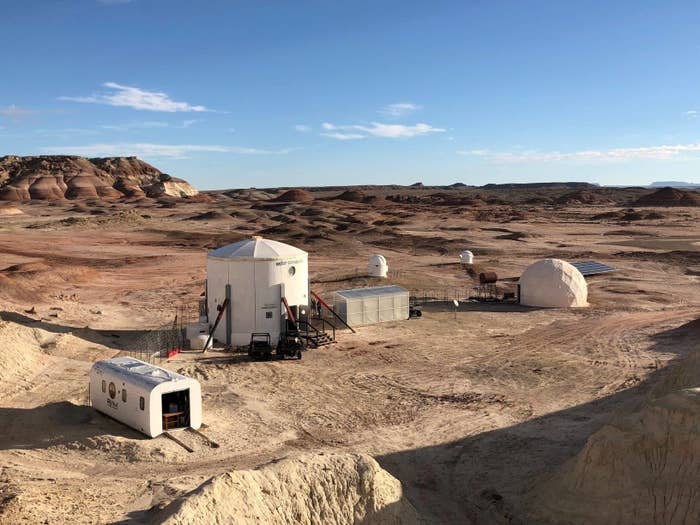 The research
Being one of the few all-female MDRS crew, the six women will take this opportunity to study the scientific, social, and medical performances of the team.
Performances will be assessed on both an individual and group scale and based on criteria such as achievements, food/fluid consumption, vital signs, length of EVAs, amount of sleep etc… Some methods include individual mission logs (videotaped or hand-written), individual vital signs record (e.g., using a connected watch for heartbeat, number of steps, body temperature, blood pressure), food/fluid consumption records, length of menstruations if applicable.
Moreover, each crew member will be required to provide a research log, monitoring their research objectives, achievements, and obstacles encountered. These mission logs will represent a significant part of the group performance assessment.
This research aims to provide crucial data on female performance in space exploration that is currently lacking in the literature.
In addition to teamwork experiments, each of the crewmember will lead different projects directly linked to their field of expertise.
If you're interested in their research and wish to follow them on social media, you can find them on Facebook , Instagram.
You can also help them cover the cost of some fees through their Crowdfunding page.
For additional details, visit their website.