1.
One of the best things about Christmas is all the cute new outfits you can dress them up in!
2.
You might be much more excited about taking them to meet Father Christmas than they are.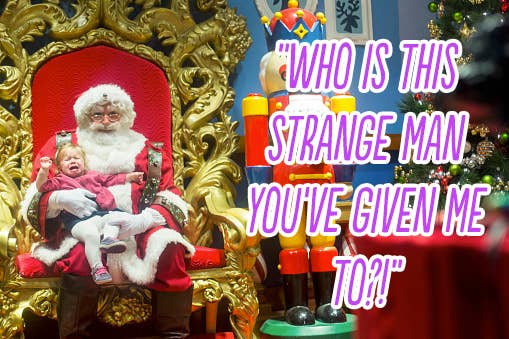 3.
They'll be in awe of the tree that's suddenly sprung up inside the living room.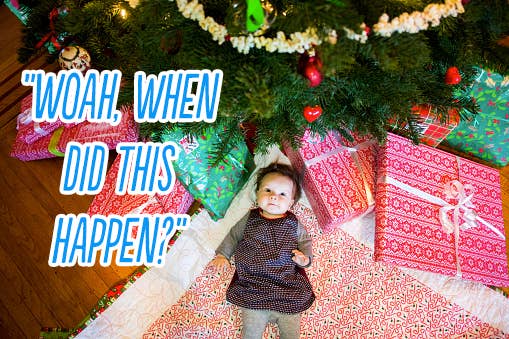 4.
But then you'll soon realise it may have been an error decorating the bits of the tree they can reach...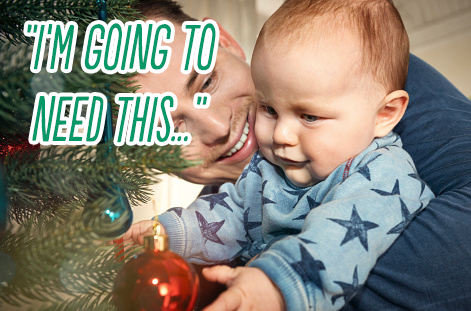 5.
You'll spend a small fortune on presents for them.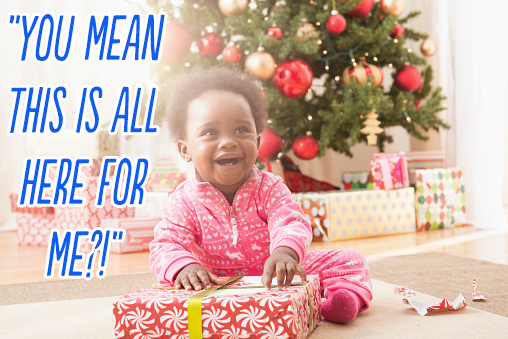 6.
But no matter how much you spend on the presents, you'll quickly realise they're much more interested in the packaging.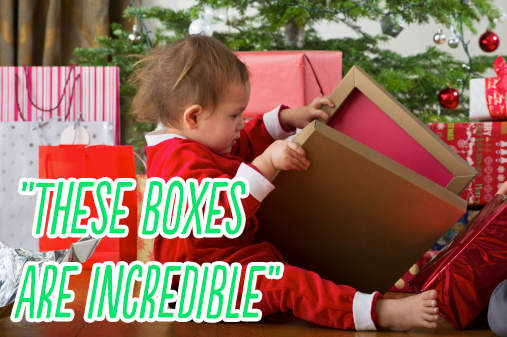 7.
Wrapping paper seems especially exciting....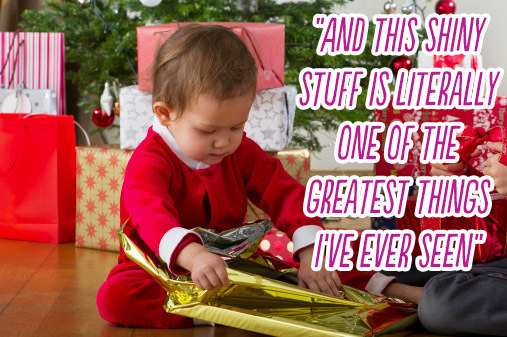 8.
And with their attention fully on the wrapping paper, you'll no doubt have to open the rest of the presents for them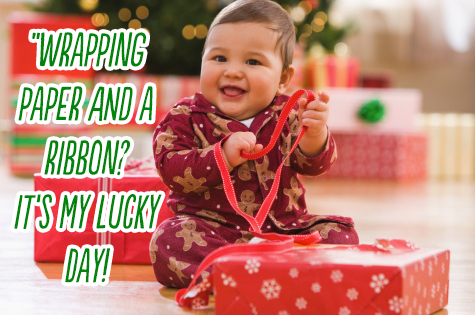 9.
All the faces they recognise will suddenly be in the same place at the same time.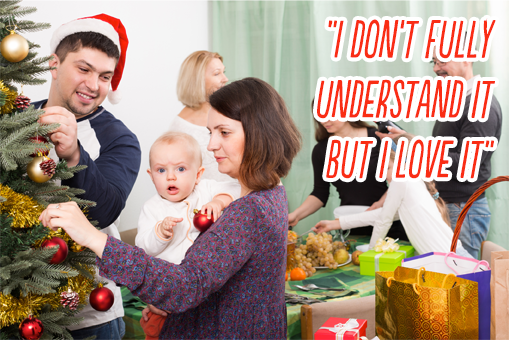 10.
And they'll be passed around from relative to relative, as everybody wants a squeeze.
11.
Suddenly empty boxes are given a new lease of life.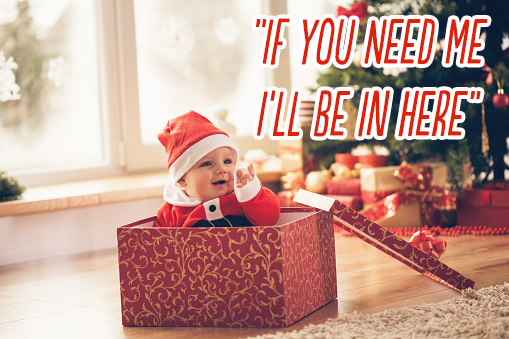 12.
You'll definitely pretend to have them pull a cracker with you.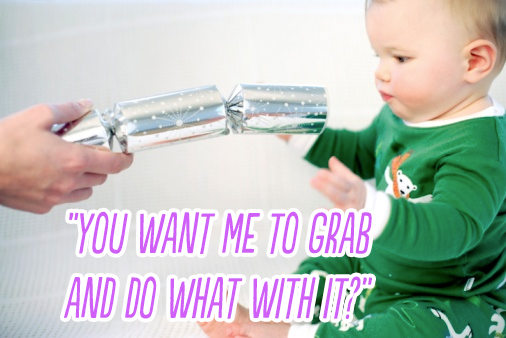 13.
You'll try and teach them about the family Christmas traditions.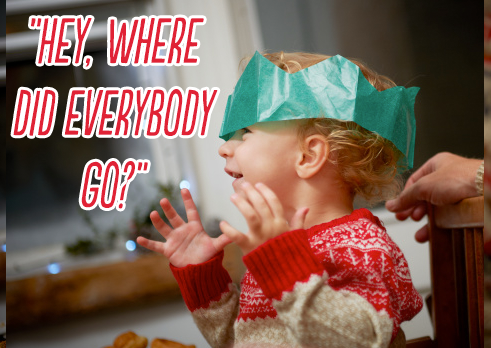 14.
Of course, once they start to understand it's a special and happy occasion, you'll then have to try and explain that it won't be happening again for another year!