This Man Has Been Named Britain's Most Powerful Black Person – And He Can't Quite Believe It
Tech entrepreneur and educator Tom Ilube may have been one of few black faces on the London Stock Exchange, convinced the founder of the web to be an adviser to one of his startups, and set up Africa's first specialist science school for girls, but he's still not sure they've got the right person.
Tom Ilube has been named Britain's most powerful black person.
It means a panel chaired by Dame Linda Dobbs, the first black woman in Britain to be appointed a judge, have decided that out of the hundreds of thousands of people of African and African-Caribbean people living and working in the UK, this unassuming, softly spoken man who looks a bit like your maths teacher is the most influential of them all.

No one is more perplexed by this year's choice than Ilube himself. "I think what I said was, 'Are you running low on black people?'" he says with a huge laugh. "It's a huge honour, if not a bit of a surprise."

His humble response, however genuine, hugely undersells his achievements. While it might be the first time he's topped the Powerlist, a magazine founded by former newspaper editor Michael Eboda 10 years ago to highlight black success stories, it's not the first time Ilube has appeared in its ranks.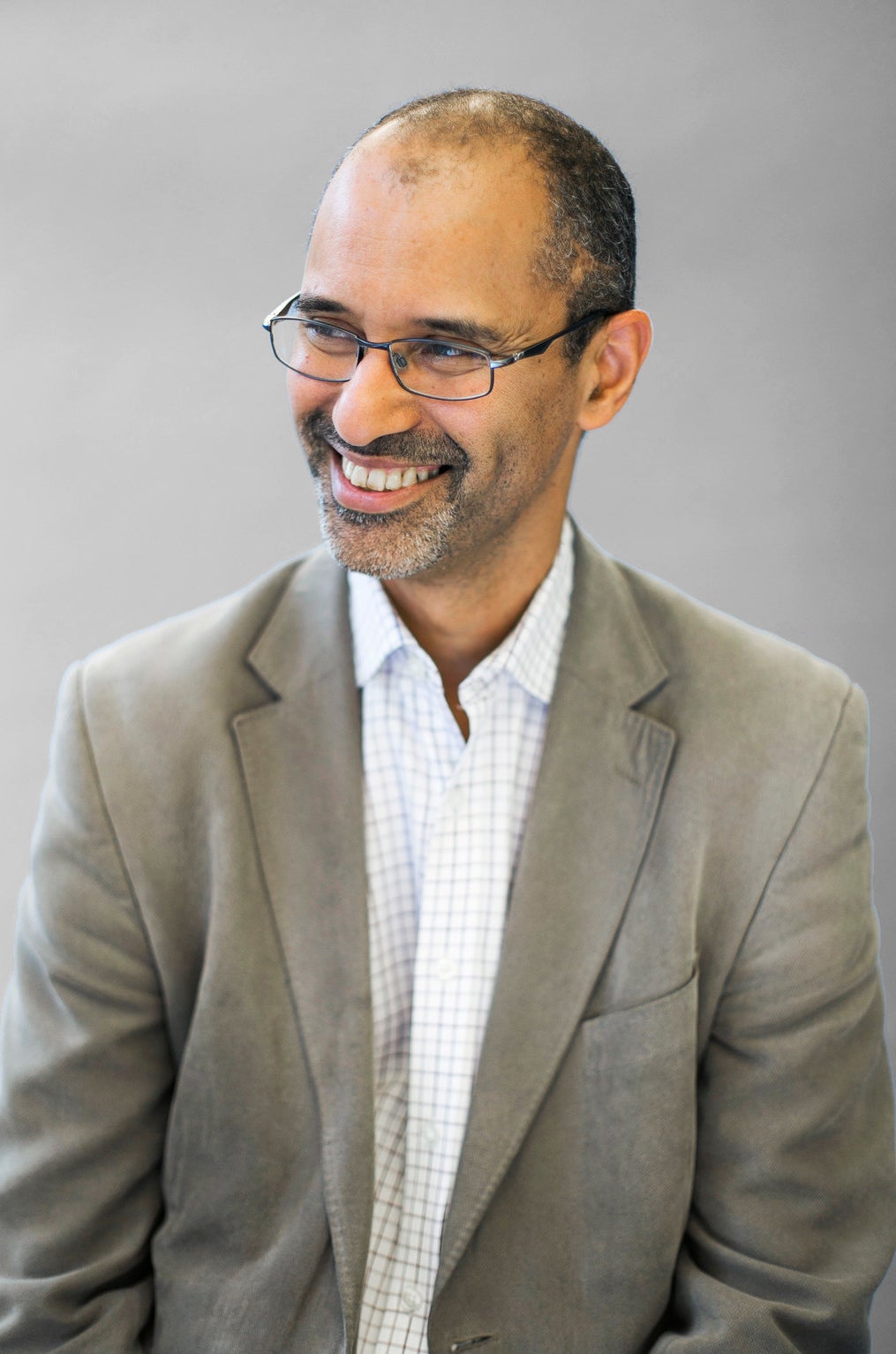 "People's lives are like stories," he says. "There are ups and downs, so I'm quite happy for people to see my story and take whatever they want to take it from it. I don't go out of my way to be a role model, I find it a bit daunting, but if along the way someone learnt something or thought, Well, if Tom did that, then I can do that, I think that's a jolly good thing."

The tech entrepreneur and educator, who has shared a stage with Microsoft billionaire Bill Gates and successfully persuaded Tim Berners-Lee, founder of the World Wide Web, to become an adviser to one of his companies, might not be as instantly recognisable as some of the others on the list – such as Lewis Hamilton or 12 Years a Slave director Steve McQueen – but as they say, it's often the quiet ones you have to watch.
The current chief executive of newly listed Crossword Cybersecurity was part of the founding team of internet bank Egg, where he was chief information officer, and worked as a consultant for Goldman Sachs and PwC before giving up the "big company stuff to be the startup guy". (Those words – "startup guy" – are the only ones that appear in the "summary" section of his LinkedIn profile.)
Ilube also helped set up and source funding to transform the dilapidated site of a former secure unit for youth offenders in Shepherd's Bush, west London, into Hammersmith Academy, the UK's first specialist creative and digital media and IT academy, and served as its first chair of governors.

The 53-year-old is now chair of governors at recently opened Ada, National School of Digital Skills, in Tottenham Hale, north London, which is partnering with Google to train 10 of its new apprentices, and in August he opened the African Science Academy (ASA) in Ghana, the continent's first specialist maths and science secondary school for girls. "I wear a lot of hats," he concedes.

Ilube, the son of an English mother, a teacher, and an "intellectually intense" Nigerian father, spent his formative years bouncing between the UK, Uganda, and his dad's country of birth.

One of five siblings, he claims he was never the standout star among them. His "incredibly smart" elder brother, who recently died, studied chemistry at Oxford. His youngest brother, "easily the cleverest of the bunch", sat his A-levels aged 15.

Ilube himself did his first degree, in physics, at the University of Benin in Benin City, Nigeria, and later an MBA at Cass Business School in London. He says his time in the West African country solidified his ambitious nature. "Nigeria is a very pushy, ambitious place with a you-can-try-anything sort of mindset," he says. "And I think I absorbed some of that. I had a lot of that anyway, so when I came back [to Britain] I was in that mindset to achieve."

Still, life often has other plans. Ilube was rejected for a graduate trainee scheme at McDonald's for "not being good enough". He sent applications to every company starting with the letter A and was turned down again and again, so he started working through the Bs and ended up working for British Airways as a programmer.

From there, he headed to the London Stock Exchange in the 1980s, where he was one of few black professionals. He was conscious of this status, but not intimidated. "I think being thrown into different environments – Nigeria, Uganda, back to the UK, off again, and back again – sort of made me quite resilient," he says. "I can go into new and different situations and not feel too daunted… I observe them with interest. Building a career in London, you would often go to places and be the only black person out of 200 people."

He remembers one particular alarming conversation: "When I first went to the London Stock Exchange, I was very proud to be there. I was in my pinstripe suit going up to the City, and at the end of the first week, a senior manager came up to me and invited me out for a drink.

"Towards the end of the night, he said, 'Tom, there are some good friends of mine who would have you swinging from the nearest tree, but never mind. Have a good evening!' and then wandered off."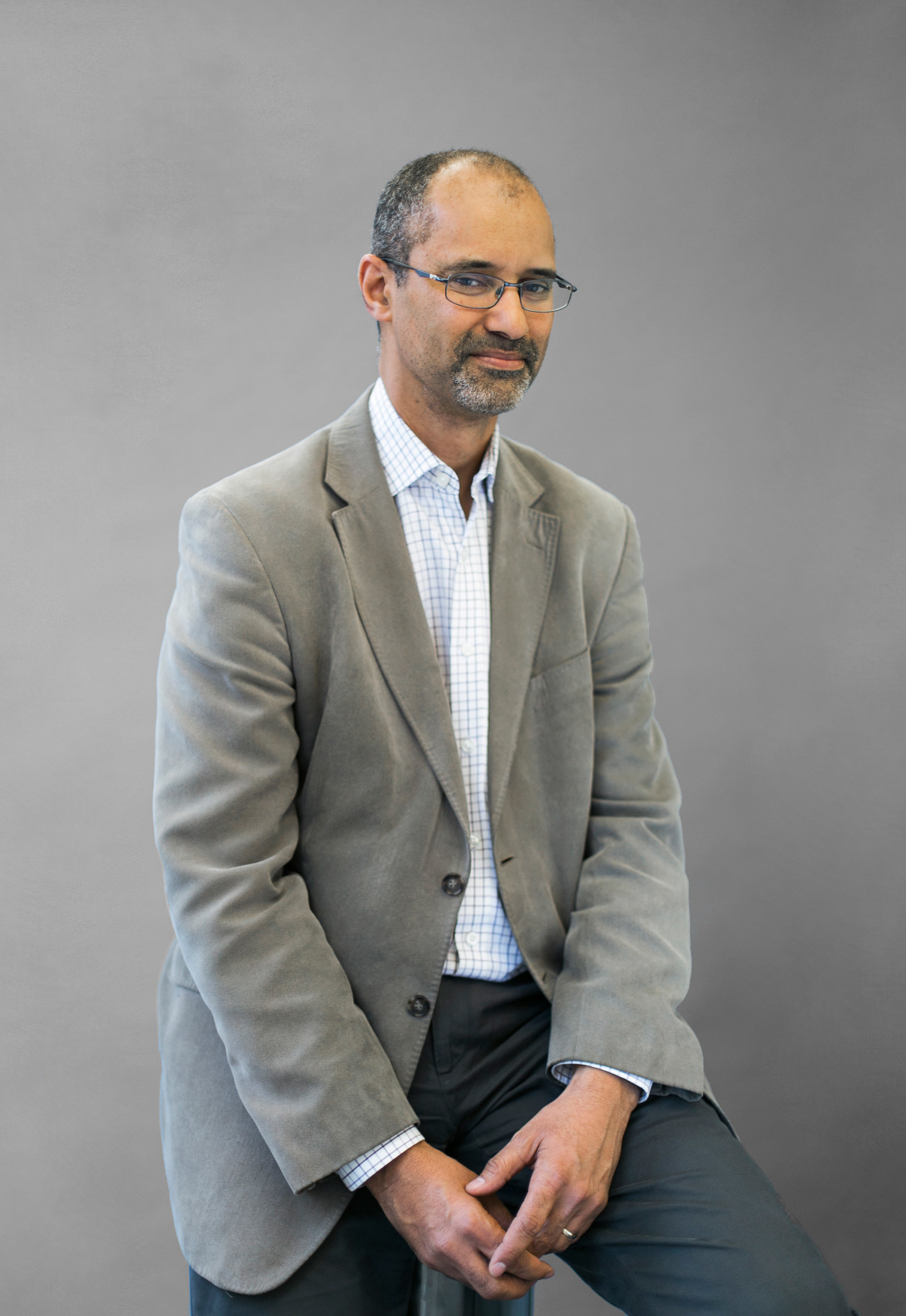 This is just one of the ugly encounters with racism Ilube says black professionals face as they get on in their careers. "What do you do in a situation like that?" he says. "Let it slide? Say something to him or to the HR people? Do you fight that battle?
"As you're coming up in a corporate career, you will often find yourself confronted by these situations where all of a sudden you have to make a decision: Is this where you make your stand or move on to the next thing? And are you just wimping out by saying, 'Next time, I'll do this'? Or does that simply mean you're too afraid to take it on?"

Ilube doesn't claim to have the answers, but describes his approach to getting on in life as just "going on and on and on". When he was rejected for a role at a top management consultancy, for example, he simply kept on applying.

His refusal to accept the word "no" prompted the head of HR to personally phone him and tell him, unequivocally, that he didn't have the "right qualifications" and would never get a job there. Undeterred, Ilube waited two weeks, then tried again.
A satisfactory ending to this story would be that on the fourth try he got his prize, but the truth is even better.
Ilube didn't get the job, but was later approached by the same firm who thought they could "add value" to one of his startups during the dotcom boom. "Inside I wanted to say, 'Sorry, you don't have the right qualifications,'" he says. So he was the bigger person, then? "No. I just said no," he replies gleefully.
But while Ilube has enjoyed many last laughs over the course of his working life, it's the work he has done in education that makes him most proud.

The highlight of his career, he says, was opening the African Science Academy in Ghana, a labour of love years in the making, which he funded himself.

The father of two says he'd been thinking for a while about what he could do to support education in Africa. His foundation had been running a series of summer schools for a number of years across the continent and then, 18 months ago, decided to build its first science and technology school for girls. Then he simply cracked on and did it.

Ilube chose to focus on girls because he was tired of seeing their passion "veer away" from science as they got older. "Girls go to school loving maths and physics in the early years and then when you get to A-level physics there are 25 boys and one or two girls," he says. "So we wanted to create an environment that was really attractive to girls who have a passion for science and technology. They can talk about what it means to be a female scientist and how to build their careers."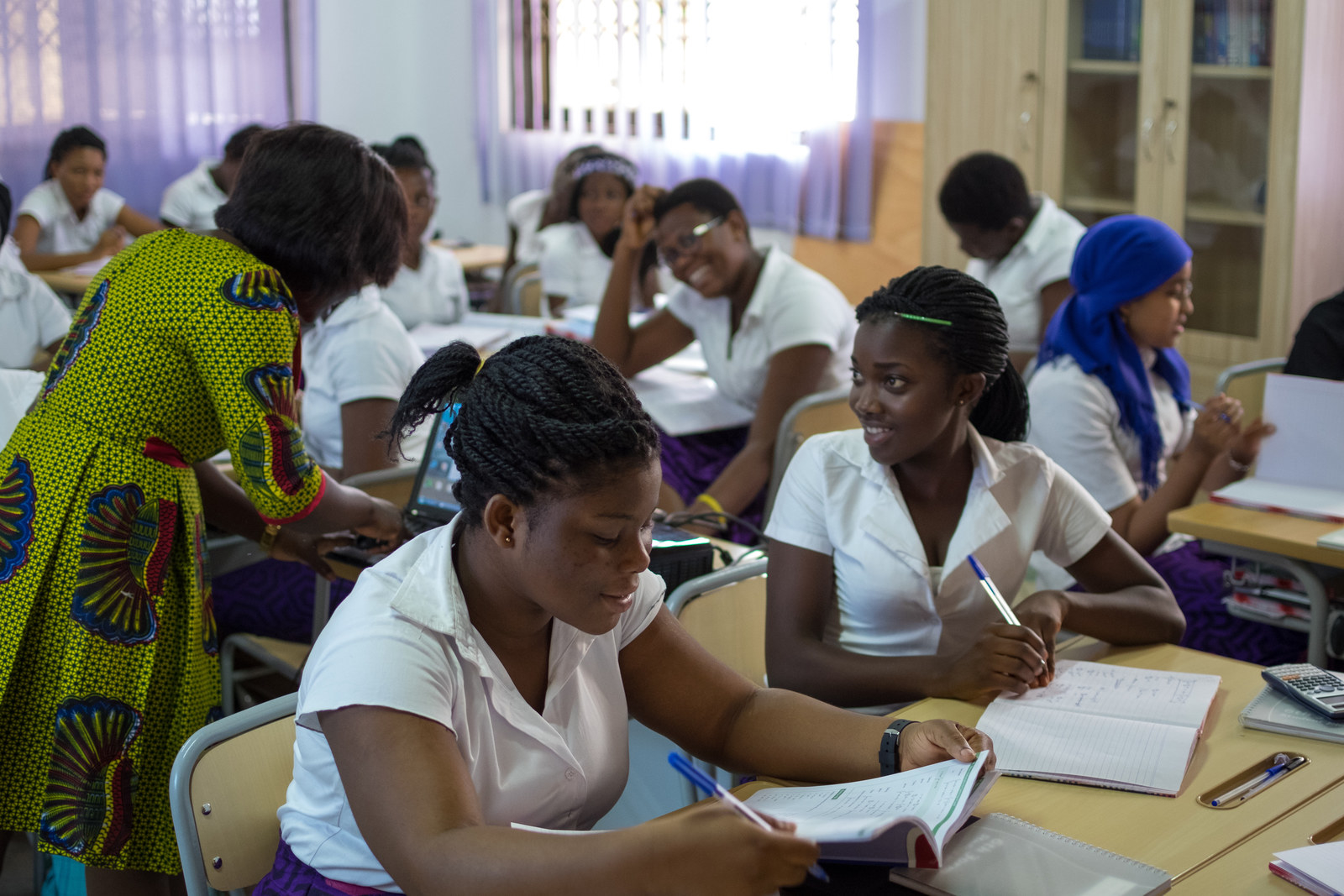 When asked if he thinks having more women in the STEM industries (science, technology, engineering, and maths) would impact the work done in those fields, he takes a thoughtful pause before giving an answer. "As I listen to our girls talking and growing in confidence, you find their ideas are sourced from things they are passionate about – ideas that impact women as much as they do men. They're often interested in things that have an impact on people's lives, not just the mechanics of things... It's very interesting to see."

His own daughter, whom he proudly refers to as a "force of nature" and calls one of his greatest inspirations, is currently volunteering at the school.
Ilube chose Ghana as the school's base for its stability and to capitalise on the country's strong focus on education, although ASA accepts gifted pupils from Africa's 54 countries.
He is also in good company. Millionaire businessman Patrick Awuah, a former Microsoft executive, quit his lucrative job in tech to set up and run Ghana's Ashesi University, which currently offers degree courses in business, computer science, and engineering.
"I've met Patrick a few times – he's a really nice guy," Ilube says. "We've taken our students to Ashesi and their lecturers are coming to give a talk to a group of our girls. Some of our pupils will apply to go there so there's definitely a lot going on in education [in the region] and it's very exciting."
Ilube, who lives in Petersham, in Richmond, southwest London, said he loves maths and science because of what they can tell us about how the world works. The self-confessed "hardcore geek" even managed to squeeze in a visit to a mathematical institute while on his honeymoon in Mexico, he says. With a chuckle, he adds: "I didn't tell my wife before we got there, but I think by then she was so bored of me she was happy for me to go."
He's clearly passionate about sharing his love for STEM with others. "I don't do a lot of things, but I do things that matter to me and what matters to me is young people's education, particularly secondary school education," he says.
For him, it's not just about giving something back, but also a means of winning acceptance. "Presumably, you want quite a genuine response, rather than a glib answer," he says, when asked what drives his work in education.
"I think the truth is that I have always felt like something of an outsider and… there's something in me that wants people to accept what I'm doing… I do these initiatives because it's nice when people say, 'You're on the right track, keep doing what you're doing.' I am an introvert that can appear quite extrovert. I can present to 1,000 people but, actually, I live inside myself. A lot of the time I'm sort of trying to go unnoticed… There's an element of feeling like I'm on the outside."
He seems perfectly content in his own skin, saying he's quite happy to slip off by himself to watch a TED talk on quantum physics. One of his favourites is British author Ken Robinson's talk on education.
Ilube hasn't been invited to give a TED talk himself, but he already knows what he'd talk about: education in relation to chaos theory – the idea that a butterfly flapping its wings in Brazil can cause a storm in Tokyo.

"Little things can have an impact," he says. "I can envisage that one of the girls at my science academy could do something 10 or 20 years in the future that could have a profound impact across the world. When trying to make change happen a lot of people think it's about high numbers, high amounts… but it can be about one person doing something differently that changes everything."
Here, he mentions Berners-Lee as one such change-maker – but despite his initial reticence, he might actually believe the same about himself.