Two things struck me about Ric Lewis on sight. One, he's bloody tall. Two, he has that quality one might describe as presidential: polish, confidence, and charm wrapped up in a crisp navy suit and garnished with a full head of hair.
As the founding partner of Tristan Capital Partners, a real estate investment manager — which happens to be the largest black-owned, black-run business in Britain — those first impressions make total sense: He is presidential, just in the business sense. He's not running for office; he chooses the offices. And, as you'd expect, they're some very fancy digs in Berkeley Square, Mayfair.
Lewis has just been named Britain's most powerful black person by the Powerlist, and it's been a long time coming. For many years, the dual British and American citizen has featured in the annual round-up, but never made it to the prime spot. Now, he joins previous honourees, such as political campaigner Gina Miller, author Malorie Blackman, and Tidjane Thiam, the chief executive of Credit Suisse, to name a few.
But there's a lot more to Lewis than his business profile. As he is happy to point out, he "didn't start from third base". The 55-year-old was born just outside of Boston, Massachusetts, in the coastal city of Salem. He describes his parents, both African Americans, as an ordinary lower-middle-class family. Lewis's dad was the chief of the local fire department and his mother worked for a phone company that would later become Verizon.
He went to a regular public high school but was a standout pupil. With height on his side, Lewis was preordained to be a basketball player, but he was also class president and consistently one of the top students in his year.
Despite his academic prowess, Lewis believes he could have easily missed out on attending the Ivy League college he credits with setting him on a clear pathway to success. He could've missed out not because of some giant tragedy or cruel twist of fate, but simply because he didn't know how big to dream. He didn't know the Ivy League was a thing, for a start.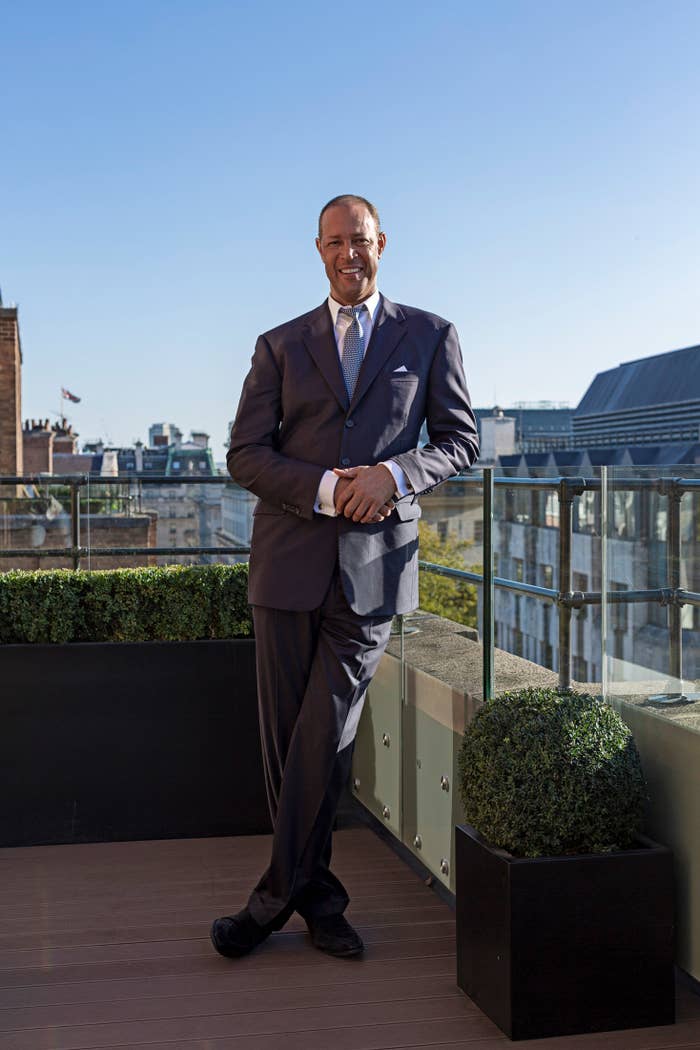 "I remember my second year of high school and going to the library to look up what the Ivy League was," he says. "And that wasn't my parents' fault — it just wasn't part of the vernacular in our home. It wasn't part of my lexicon."
Then came the crucial "intervention" that Lewis says changed his life and forms the basis of his charitable work. By chance, he bumped into a family acquaintance who happened to be the head of careers guidance for the city of Salem in his high school hallway.
"He asked me what I was gonna do after senior year. I said I was going to go to university, and he kind of did a virtual version of slapping me in the back of the head, like, of course you are, but where are you going? I had been applying to local state and regional schools, and I don't want to besmirch anyone here, but my profile and CV was better than that — I just didn't know it."
The guidance counsellor got him to sign a permission slip and took him to a college fair in Boston and walked him from table to table with his grade transcripts. Reps from some of America's most elite universities encouraged him to apply. "They said, 'Please apply to our school,' and that's what I did, still not really knowing anything about it. I got in everywhere, and that was the start of the process of me thinking that maybe I should be thinking about going to this top-10 college/university in the States."
Lewis, the first in his extended family to even go to university, chose to major in economics at Dartmouth College in New Hampshire, whose famous alumni include Nelson Rockefeller as well as trendier names such as Mindy Kaling and Shonda Rhimes.
His first-year roommates included a "third-generation Dartmouth kid whose father and grandfather worked on Wall Street" and another young man whose father had donated large sums of money to the college and had a building named after him.
Lewis could have easily felt inadequate, but he didn't. It was a culture shock, he says when asked, but "in a good way".
"I was like, if these are the people who run the world, I want my part. I wasn't scared. Once you get that experience, your aspirations change and you start to get belief. You just need someone to feed that belief. … That's what Dartmouth did for me: It changed my aspiration bubble. Then the next stage is being given a pathway. With a Dartmouth degree, they will hire you as an intern."
Lewis, who went on to Harvard Business School, is incredibly grateful. "The reason that I do the work I do is because I am the product of someone intervening at the right time," he says.
"What I dreamed of for myself is an extension, an augmentation, of what my parents had done, but it was so far less than my potential. But because someone said, 'Actually, you should be thinking much bigger and experiencing these things', it changed my life and so I am dedicated to doing that for other people."
In 2015, Lewis, who has lived in the UK since around 1998, launched the Black Heart Foundation in Britain. Since then, it has given scholarships to 22 young people — the majority of whom are of African, Caribbean, or Asian heritage — to support their education at the institution of their choice, so far including Oxford, Cambridge, Durham, the London School of Economics, and the BRIT School.
Lewis recognises that money is a barrier to academic success that he can remove. With current tuition fees in England and Wales now at £9,250 per year, students in need of a loan will be graduating with an average debt of £50,000, according to the Institute for Fiscal Studies.
Recalling his own experience, Lewis says his father's response to his university choice was: "How much does that college cost?"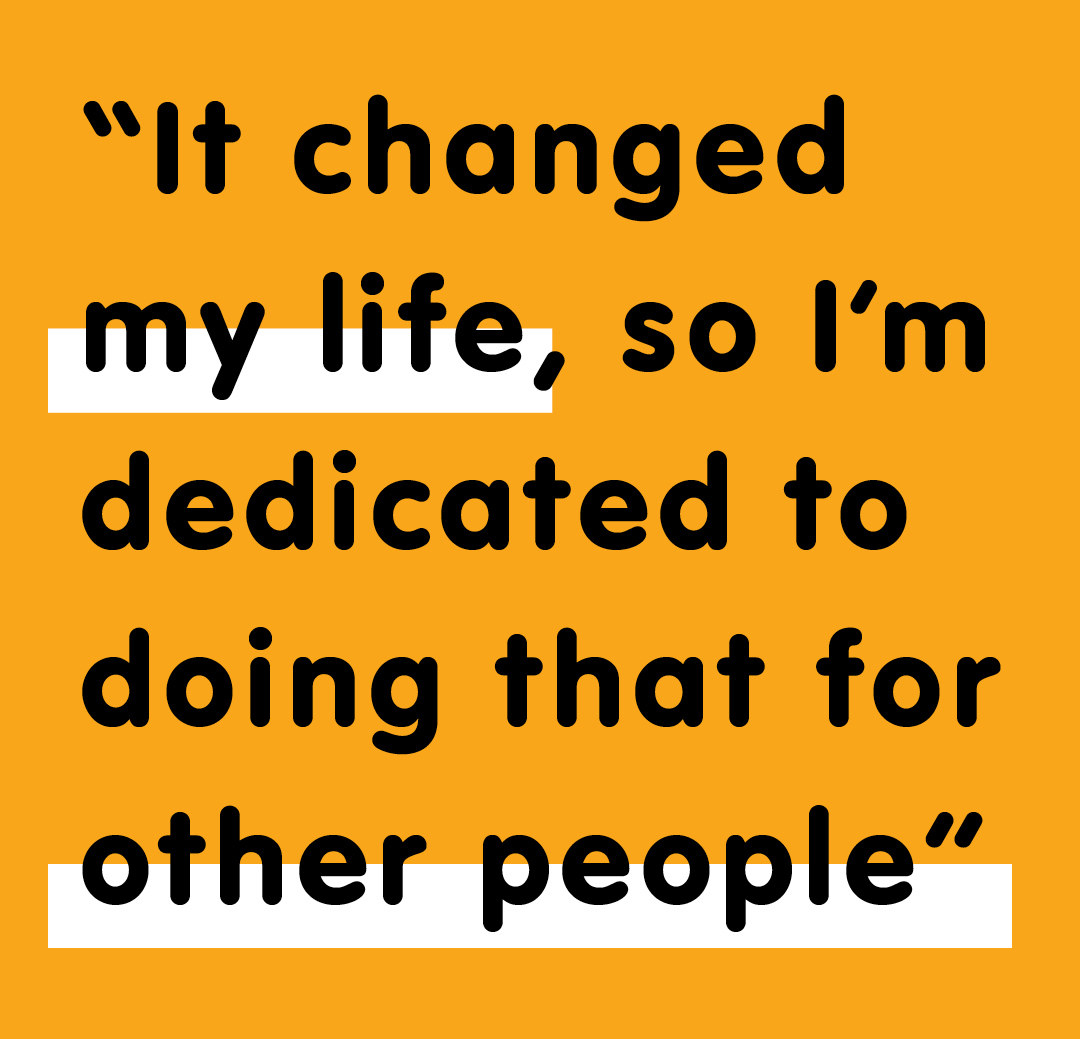 "But then he went from 'How the heck are we going to make this happen?' to 'Of course we're going to make this happen' because they [my parents] wanted to break me out of the box," Lewis says.
Black Heart Foundation scholars can get their living costs (yes, including social life) and their tuition paid in full. As part of the process, the foundation asks applicants to write a pitch demonstrating their needs and what their parents can contribute, and the foundation underwrites the rest.
"I'm getting to play black Santa," Lewis says with a laugh. "I joke about it, but you're changing someone's life. They are already doing the work; they just need some help. We give scholarships to those who need it, those who are doing well, but are saying, 'I don't know how we're going to afford it.'"
Lewis's foundation also focuses a lot on pastoral care. Though he wasn't intimidated by his well-connected Dartmouth peers, he recognises others might be. "Our belief is unlimited love and unlimited time," Lewis says.
He goes on: "There are so many influences that tell you — if you listen to them — that you don't belong; you're an imposter."
"This is hard," he says, referring to university in general. "The struggle is real and you need someone to go, yeah, that's right. Normalise that life being hard is real. The struggle is real.
"We say to young people that if you want something of value, it's gonna be hard, but I got you, we're on your side. If you do work, we've got love for you."
Then Lewis offers what perhaps is the clearest glimpse into his own experience: "Pioneers get arrows, they say. You get there and you're like, I'm the only one. Little voices saying, 'Give up. Why do you have to be the pioneer? It's 6:30am in the morning. Why do you feel like you have to work twice as hard? Why do I have to do this?'
"That's why we have to keep telling the stories. People look at me and say, 'I want to be like you.' I wasn't born at third base. All the things you're going through, I got it myself. I moved backwards. I had people criticise me. People were prejudiced, but my life shows there is a pathway."
Lewis says he was thrilled to see the award-winning rapper Stormzy generating headlines for offering two fully paid "Stormzy scholarships" specifically for black pupils accepted into Cambridge on merit, and he wishes other people would follow suit.
"It's great. Stormzy doing it? Let's have more people! … Let's have 10 other people. If they get more credit than me, that's fine. It's the mission that matters."
Although it's not a competition, Lewis jokes that his two daughters were impressed when they realised he had ranked above Stormzy, a newcomer to last year's Powerlist. "They were like, 'Dad! Stormzy was 37! You got him!'" he laughs. "They love him and his music. I do too."
Lewis realises he is part of a small but growing scene of black individuals who have the means and social capital to make meaningful change. He is clearly supportive of the concept of group economics as a means for black people to help their community.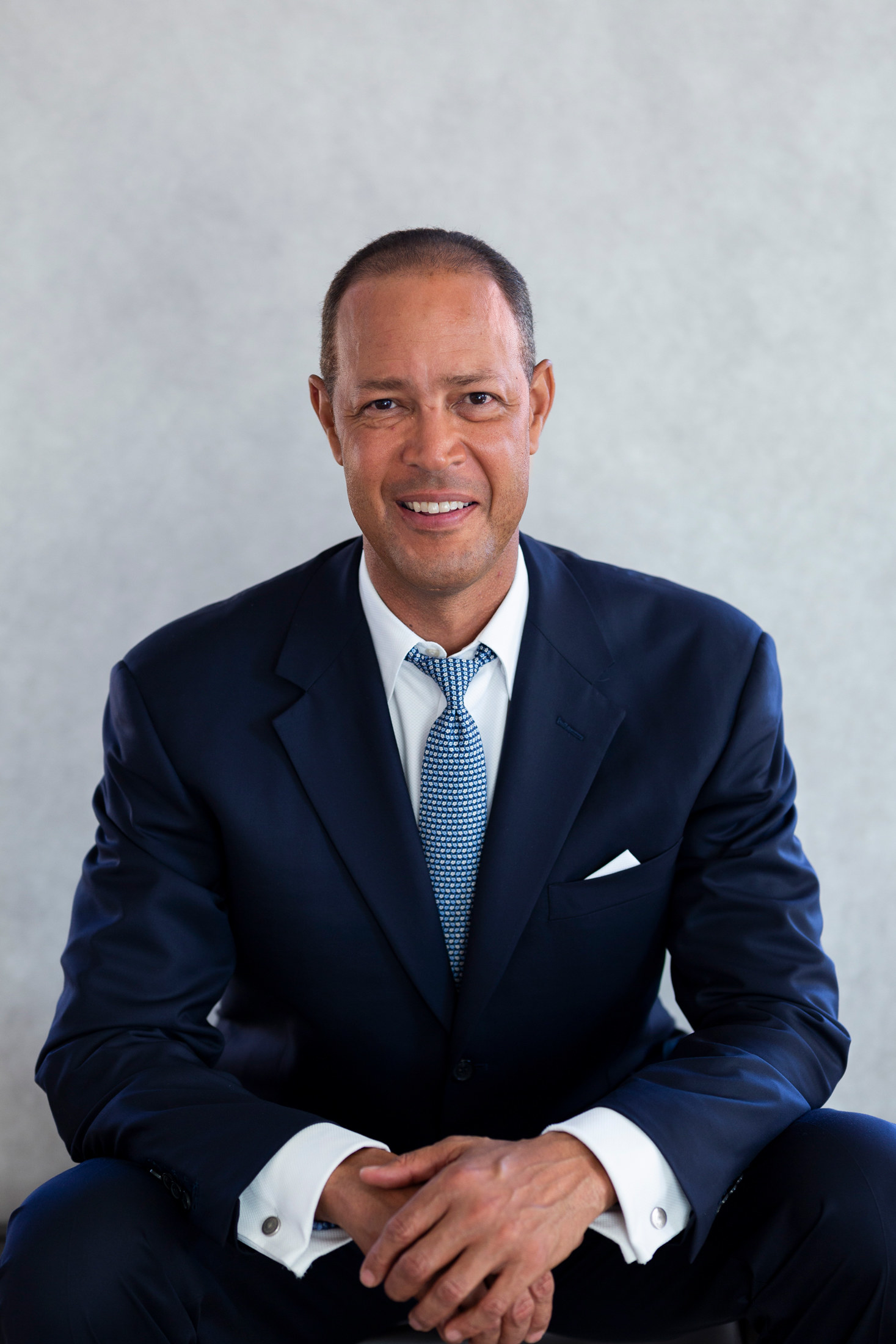 He has personally made significant donations to the African Gifted Foundation, which founded the African Science Academy for girls in Ghana and was set up by tech entrepreneur Tom Ilube, who topped the Powerlist in 2016.
Lewis recalls that when Ilube told him about the initiative, his response was decisive: "I'm in."
"Tom was like, 'What do you mean?' And I'm like, here's a cheque. I'm in. That was definitely me playing the cheeky American. Tom was such a gentleman not really wanting to talk about money, but I think deep down we both thought, This is pretty cool."
Lewis sees collaboration as key to lasting change. "It is already happening," he says. "Like with Tom, we have … a relationship and it's helping to support what he is doing … That's how it all gets started."
He continues: "What we haven't done [as a community] fundamentally is support each other. We haven't been a great tribe — you can have arguments forever about that — but the truth is we do not do it as well as the Jewish community or some pockets of the Asian community, not even close, not even in the same league table.
"What I want to see is that critical ingredient of being predisposed to ask, Why not? Why wouldn't I collaborate with so and so? Don't start with the fear of, What am I going to lose by association by investing in their idea?
"If we really want to be in a better place, collectively, individually, have more freedom, more choice, we have to do some things together."
For now, he is taking being named Britain's most powerful black person in his stride. He's proud, of course, but says, to him, the numbers are "arbitrary".
"Last year when I was number 2, Mo Farah was number 5 or 6. He won two Olympic gold medals and I beat him?" he says with incredulity. "Seriously? Mo? What does the guy have to do to get above me?"
He continues: "I feel fortunate to be recognised as such, I'm just not sure whether I warrant it more than someone else, but I think the fact that we are celebrating each other is fantastic."
"The key is what do you do with it?" he adds. "It feels like a lifetime achievement award, and I'm not done. I'm just getting started!"

This year has also seen the inclusion of some fellow Americans who've made Britain their home, including the Duchess of Sussex aka Meghan Markle, and Gary Stewart, a director at Telefonica Open Future & Wayra UK. Stewart also happens to be an adviser to the Amos Bursary, an education charity that supports young black men in Britain.
Lewis has no qualms about topping a black power list, which for some people can be a political statement they're not always ready to make, preferring to be recognised in the mainstream.
"Without being ridiculous, I want it all," Lewis says. "Being well respected for the work you are doing is what you want in life, taking that acclaim, and turning that into more work. That's the way I look at it: You are just giving me more credibility and power to make more change."
Lewis is also frank about his own so-called success, calling it a "shame" that he runs the largest black-owned business. It seems he wants some competition. "It's a crime. It's unbelievable to me," he says. "On one level I'm proud, but on some level I'm like, you know, we need to raise the bar."
It's the same for his scholarships. "I don't want to see 50 applicants. I want to see 500."
He says there are times when he allows himself to think he has made it. "There are moments, but they're fleeting," he explains. "Maybe it's my orientation, but as much as you've done, as big as you are, there's always things up the hill from you. So, yeah, we're a £10 billion company, but there are £50 billion, £100 billion companies. I'm not saying I need to be that big, but it is humbling.
"If I was in America, I wouldn't be in the top 500 [of a power list]. If that list was expanded to include Asian and South Americans…? That doesn't mean we haven't done a great job, it just means there's a lot of talent in the world. It's a great way to keep your humility and perspective."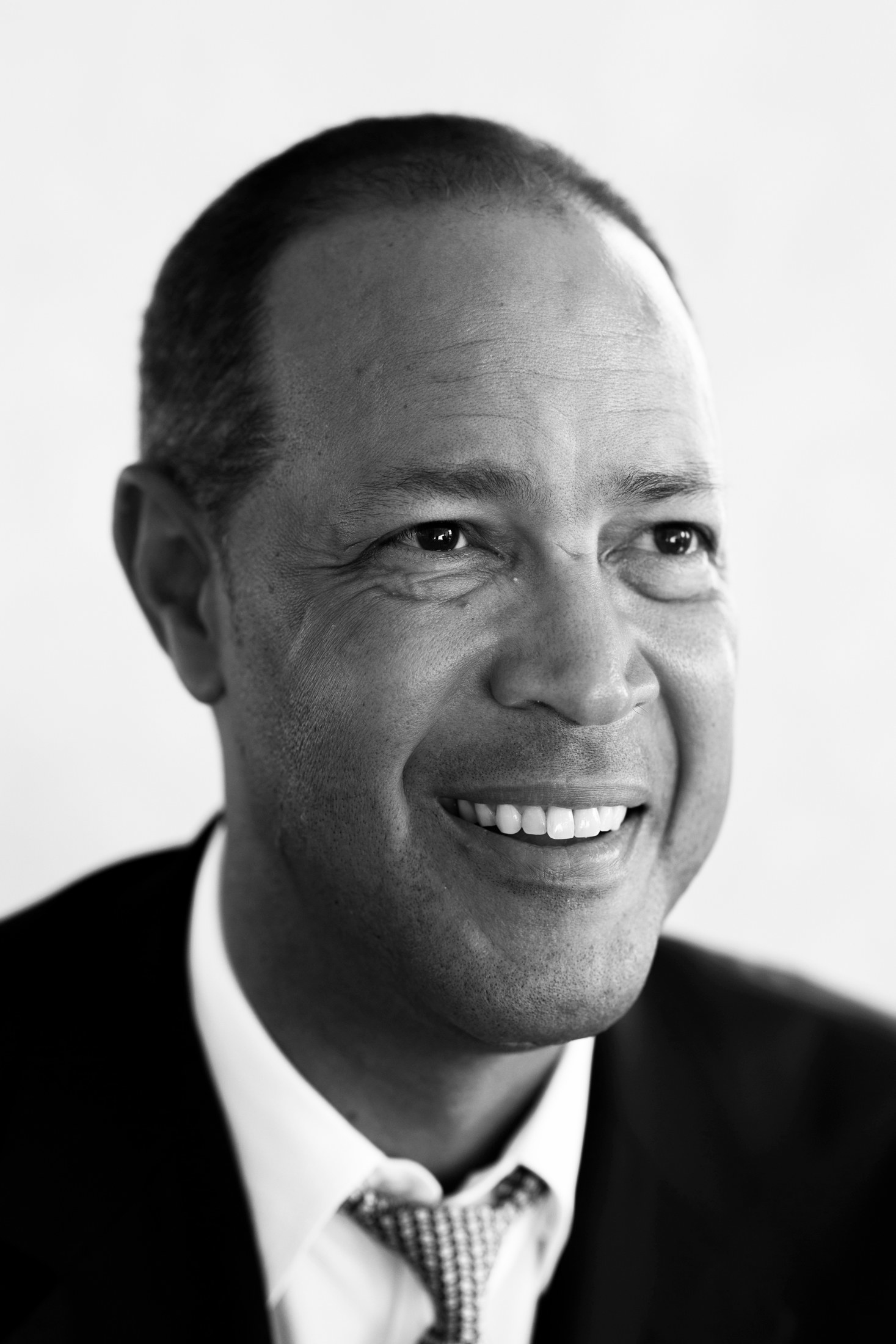 Lewis, who personally mentors "four or five" young adults, says he wants to be remembered as someone who was "magnanimous with their time and care". "I know I am doing a lot more than a lot of people," he says. "Even dear friends, they are so consumed by their work and family, they might help others [financially], but they don't get personally involved."
While Lewis says he has no particular role model, preferring to find qualities he admires in a "bunch of people, my contemporaries and those from my past", he credits his maternal grandmother, a day labourer who at one time washed floors to earn a living, as a key influence.
"She just had this insight and wisdom," he said. "Some of the stuff I talk about, she was telling me. She didn't say it in these exact words but she was like, I made sacrifices so that you can go and build the village. It reminds me of a great quote by Maya Angelou that is something like, 'Your crown has been bought and paid for by the people who came before you.'
"No matter how hard you think you are going through it, think about what your parents and grandparents went through. You think life today is tough? They couldn't find a place to live. They were being lynched. They came here on the Windrush. That is real struggle. You have no reason not to man up or lady up and get on with it."
"It takes a village to raise a great nation," Lewis adds. "You can't do it alone, and that's why I'm trying to enlist other people, and that's what I want to see our community do better."
He continues: "My message is to get involved a little or a lot, personal or corporate. It's too easy to be paralysed by all the possibilities and options, so do anything, do something. Move the ball along, because in a village, moving just one thing is still helping the village."
Lewis's eldest daughter is now a first-year student at Dartmouth. And she's the roommate who is a legacy student and one whose father — a black man — is on the college's board of trustees. A lot can change in one generation.