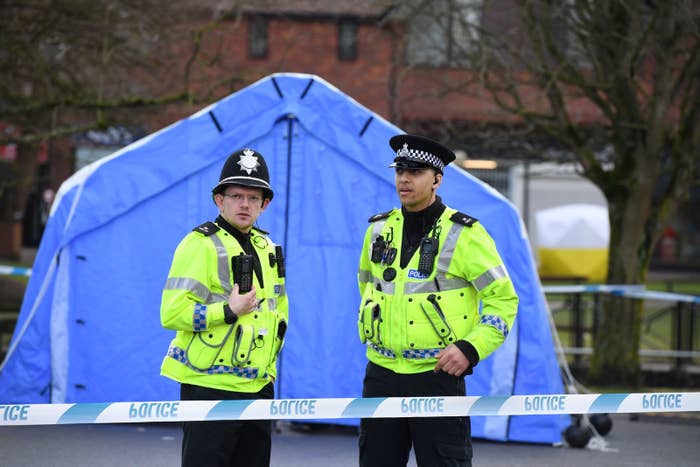 The Met's counterterrorism policing unit is now leading the investigation into the suspected poisoning of former Russian spy and his daughter, after they became seriously ill in Salisbury.

In a statement, the Met said the incident was not currently being treated as a terrorist incident, but added its that the counterterrorism policing network had the specialist expertise to deal with such "unusual circumstances".
The investigation comes after former Russian intelligence officer Sergei Skripal and his daughter, Yulia, were found unconscious in the English city of Salisbury on 4 March.
The pair, who were found on a bench outside the Maltings shopping centre, are being treated at hospital for suspected exposure to an unknown substance and remain in a critical condition. The substance is currently being tested by experts at nearby Porton Down, the UK's defence research centre, the BBC reported.
Assistant commissioner Mark Rowley, the current head of counterterrorism policing, said: "Working alongside Wiltshire police and partner agencies, we are carrying out extensive inquiries today. This investigation is at the early stages and any speculation is unhelpful at this time.

"The focus at this time is to establish what has caused these people to become critically ill. We would like to reassure members of the public that this incident is being taken extremely seriously and we currently do not believe there is any risk to the wider public.
The chief constable of Wiltshire, Police Kier Pritchard, said: "I would like to reassure our local communities that the multi-agency response is ongoing and we will continue to work with our partners, including Public Health England, the local NHS trust, local authorities and emergency services."

The incident has prompted comparisons to the case of Alexander Litvinenko, the former Russian FSB officer who died after being poisoned with radioactive polonium in London in 2006.