Nothing made you as satisfied after a long day at school than a PB&J sandwich. Though it's honestly really great in adulthood, too!
So school's out for summer (and, honestly, forever for us). But hear us out — we wanna know how you build your own delish PB&J. Here's how it works: Press play on the video at the bottom of this post and you'll be guided through a series of questions. For each, you just need to select which yummy option you prefer!
First, you've gotta create your base by picking a type of bread: cinnamon raisin or white?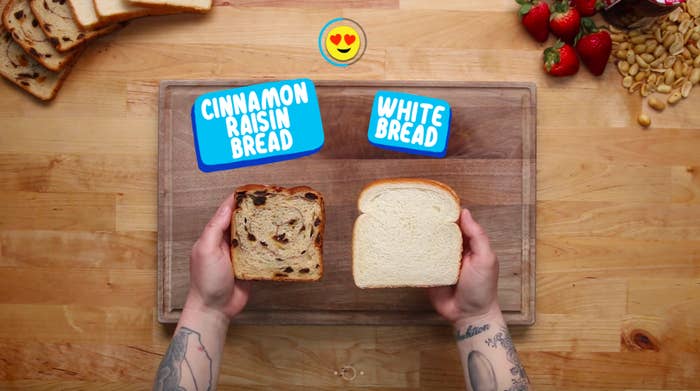 Once you've chosen the material that'll, ahem, sandwich your meal, you'll get to the nitty-gritty of choosing between smooth or crunchy peanut butter.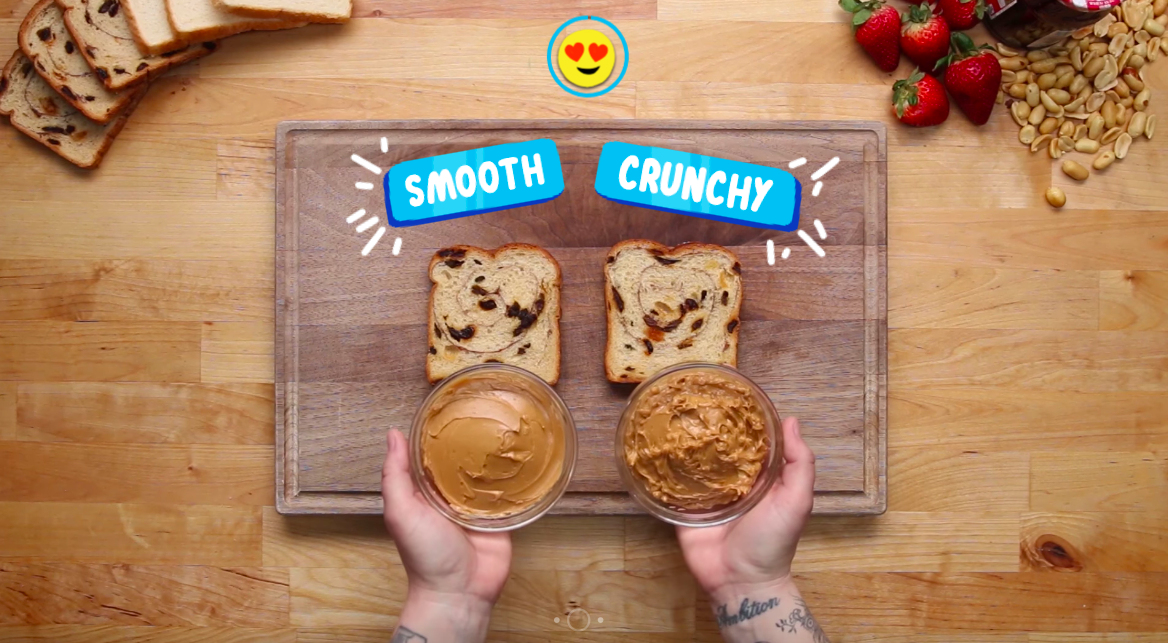 And don't forget the other topping! So are you a grape or strawberry jelly type of person?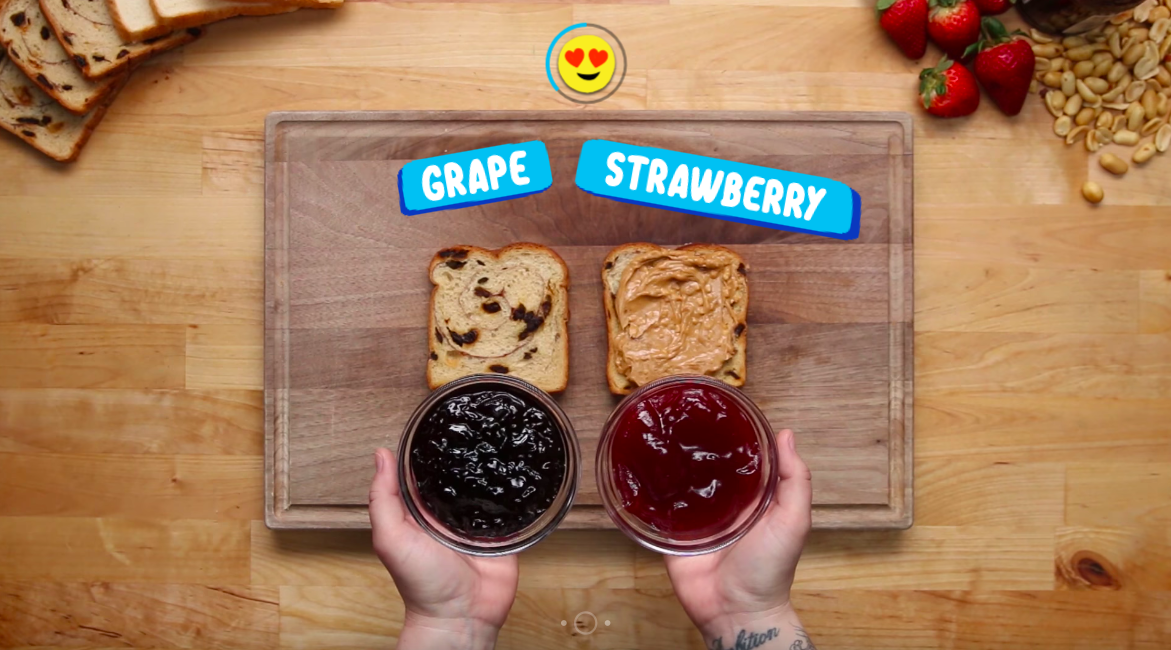 But building your masterpiece doesn't stop there! So what kind of delicious creation will you assemble? Just click play on the video below to get started!
BuzzFeed
Let us know how you build your delish PB&J below!