If you have a sweet tooth like me, there are few thrills that compare to walking through a candy store, and picking and choosing which appealing sweets you'll gobble up.
It'll be awhile 'til I can strut into a candy store and pick out a bunch of treats IRL. But! One of New York's mainstays Economy Candy is helping you realize your confectionery dreams thanks to their candycare packs right now.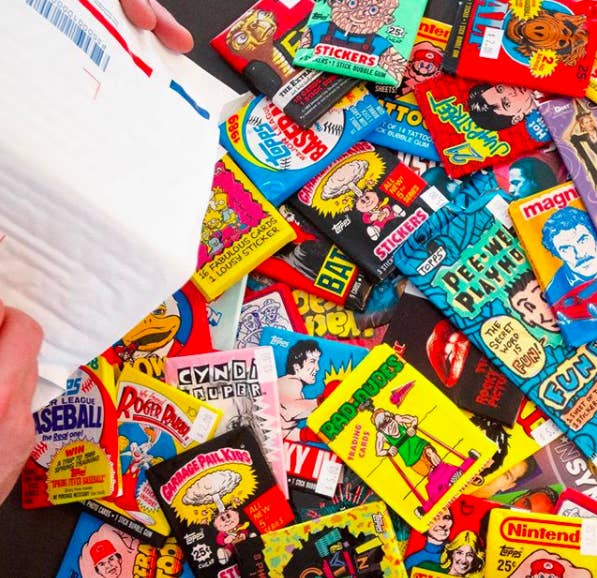 You can order all sorts of stuff online, including their awesome merch(!), but you can be the MOST impactful right now for both the small biz and your taste buds by ordering a candycare pack.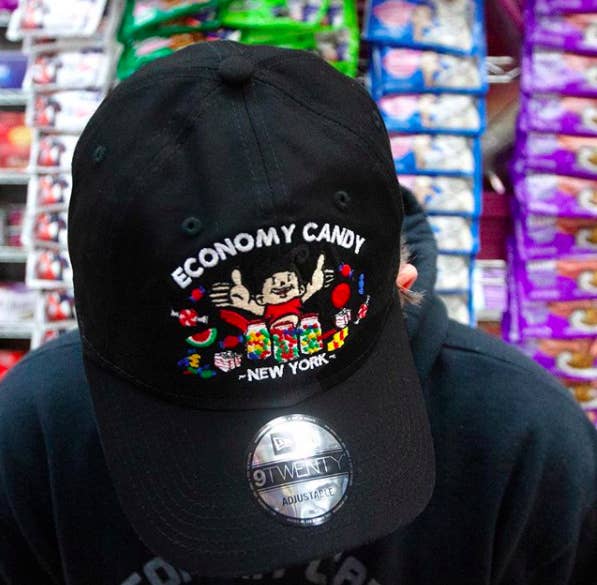 There's a variety of candycare pack options, starting at $35 (with free shipping!):
- Basic Pack: assortment of candy, chocolate, gummies, and more (snack size for $35, economy size for $50, family size for $75, or candy crazy for $100)
- Combo Pack: assortment of candy, chocolate, dried fruits and nuts (economy size for $50, family size for $75, or #winning for $100)
- Movie Pack: assortment of movie theater boxes, full-size candy and chocolate bars, plus other fun treats (kid's size for $35, feature film for $50, double feature for $75, or movie marathon for $100)
- Recess Pack: assortment of retro toys for kids, but no candy or edible treats (working from home for $50, homeschooling for $75, or stir crazy for $100)
- Trading Cards Pack: assortment of vintage trading cards from the '70s, '80s, and '90s (three categories of sports, movies and TV shows, or surprise; starter pack for $35, collector for $50, professional for $75, or fanatic for $100)
I've sent three to friends so far, which overjoyed them to say the least. We can't hang out IRL now but we can video chat and send each other sweets to bide the time.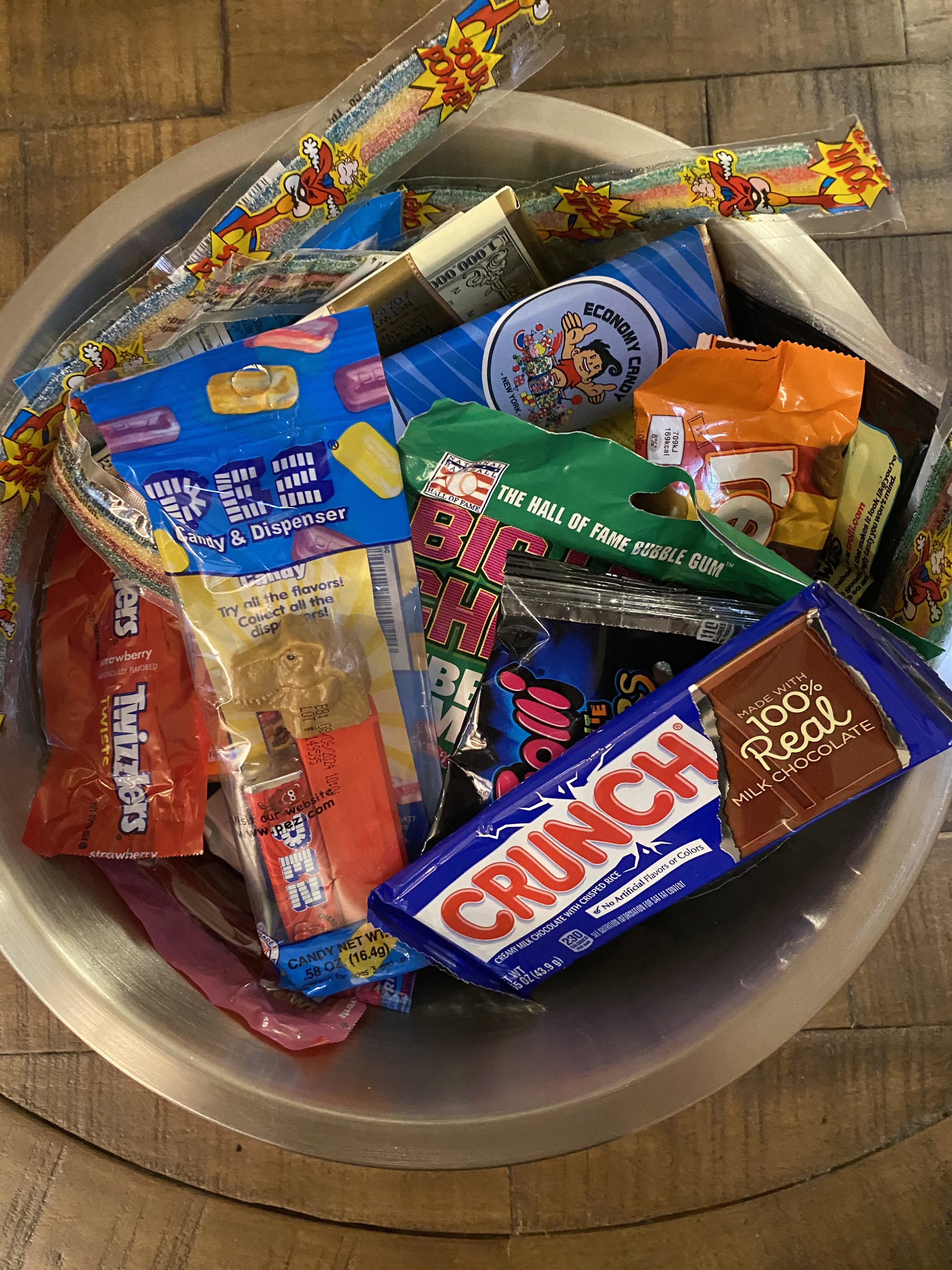 I sent this candycare movie night pack to a couple of friends who are roommates and EXPERTS in all things sweet and snacky. They've been using their candy-filled bowl to have wine happy hour on their fire escape at the end of each workday.
In case you're wondering about how that candy ships, the answer is WELL! This is an action shot of the candy as it arrived to a friend: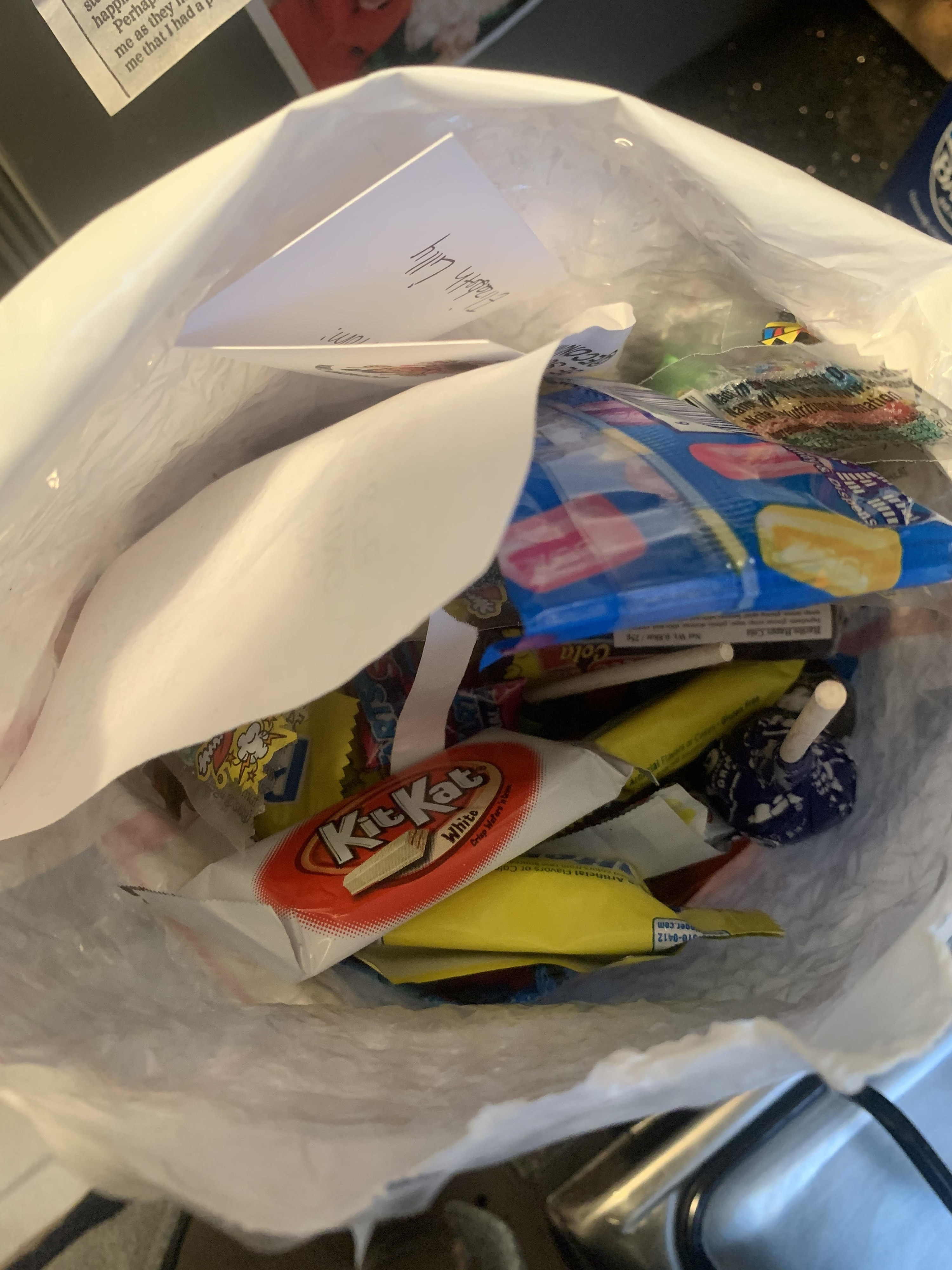 But! If you want to pick and choose your candy, there are plenty of non-pack options for you. Just look at those glorious Kit Kats.