There are many wonders of the world deserving of your bucket list, including Stonehenge in England!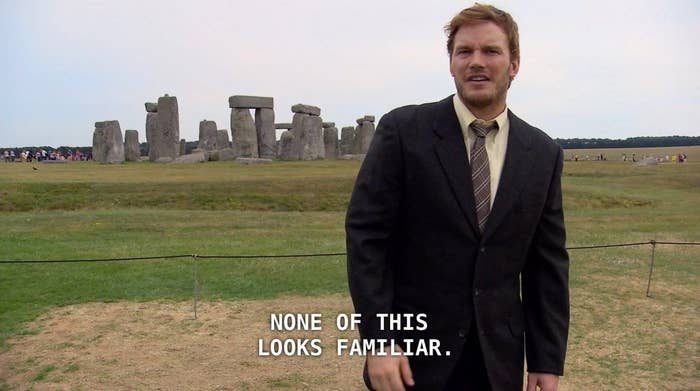 Stonehenge is ICONIC to say the least and an engineering masterpiece. But I'm here to tell you about a similar engineering marvel: Carhenge!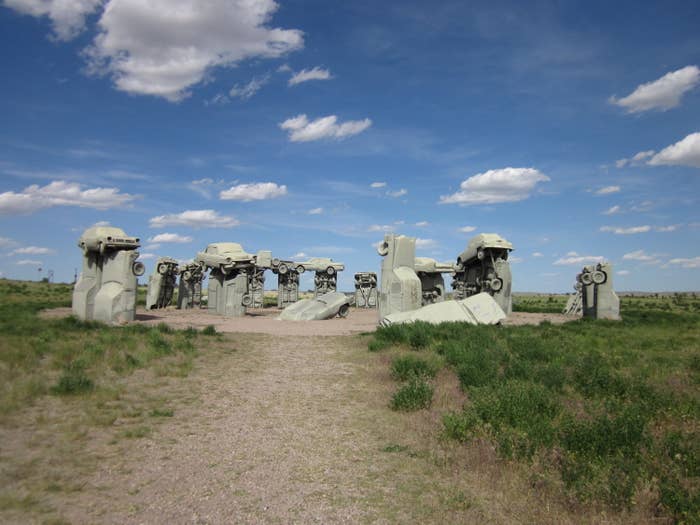 Yep, it looks like Stonehenge but is made with vintage American cars! It's located just north of Alliance, Nebraska, so if you live in the area or find yourself road-tripping nearby, it's definitely worth the jaunt.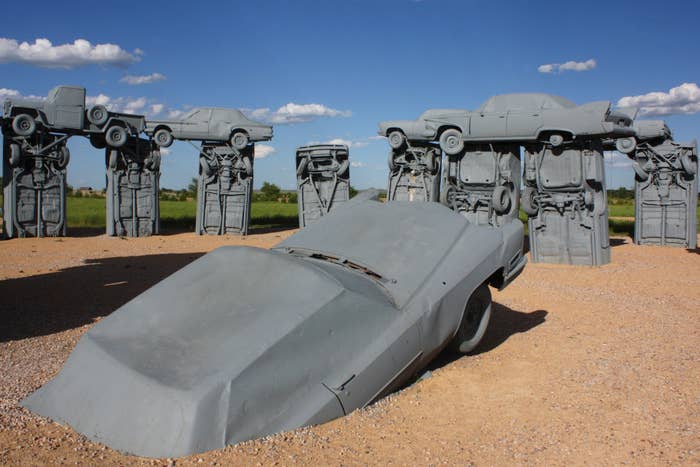 But what's a car replica of Stonehenge doing on the Western sandhills of Nebraska? I'll tell you:
While living in England, Jim Reinders studied the design and meaning behind Stonehenge and wanted to replicate that to scale and placement. With the help of his family members, Reinders built it as a memorial to his father Herman Reinders. About 35 members pitched in during June 1987. It was dedicated during the summer solstice that year.
It consists of 39 cars with the circle measuring about 96 feet in diameter. But how was it installed? Upright cars are held via five-feet-deep pits with the trunks down in the ground and the ones making the arches are welded together. They're all covered in gray spray paint to replicate the stones of Stonehenge.
But! The city council ordered it torn down! A public meeting happened with an overwhelming show of support by local folks whom wanted it to stay. The Friends of Carhenge was established and has been working since September 1989 to help fundraise for and preserve the project. And now the city of Alliance runs the attraction. Talk about a fairytale ending!
And as you could probably guess, it's ripe for Insta photoshoots (as demonstrated by my brother Walt).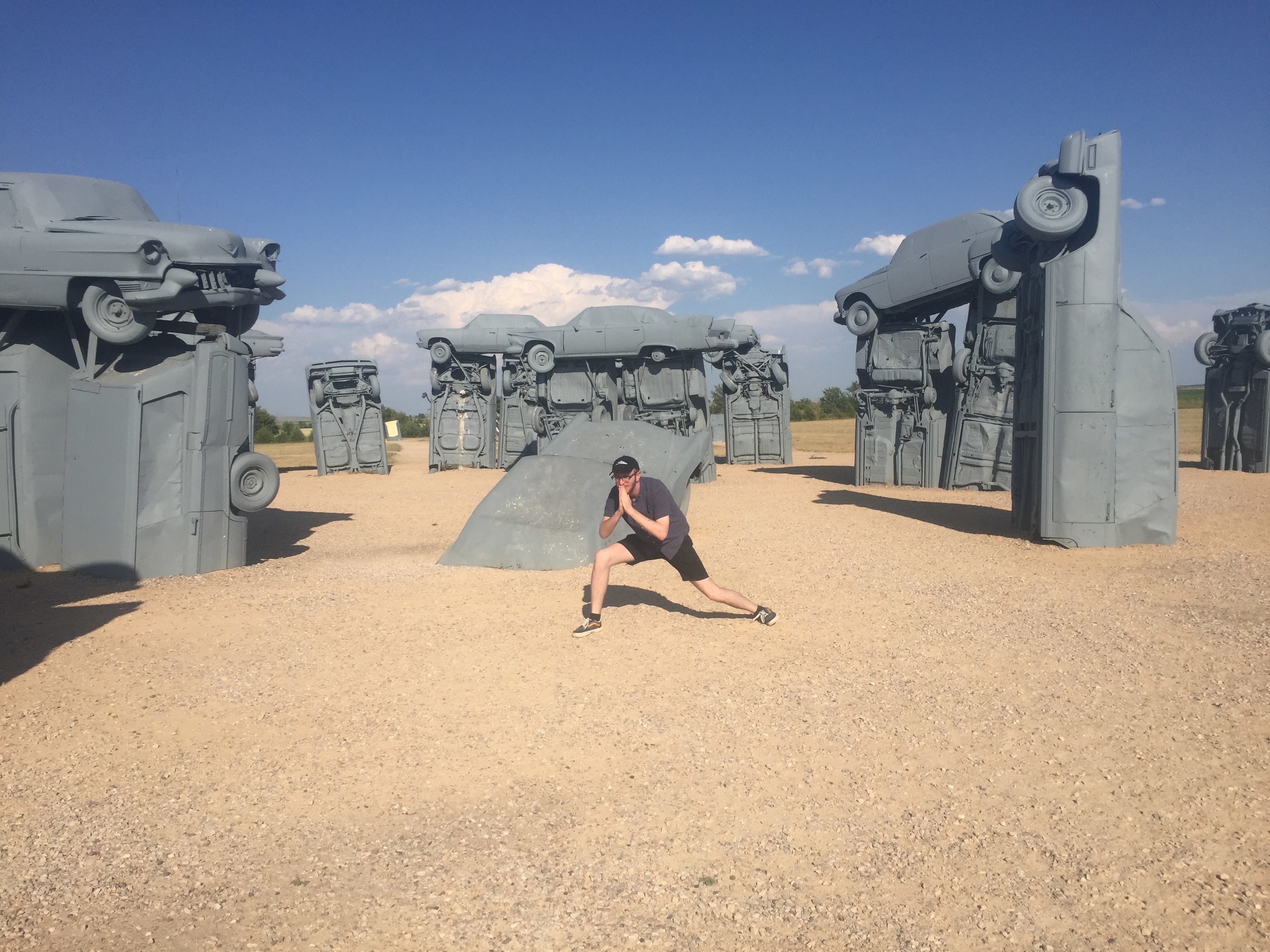 Yep.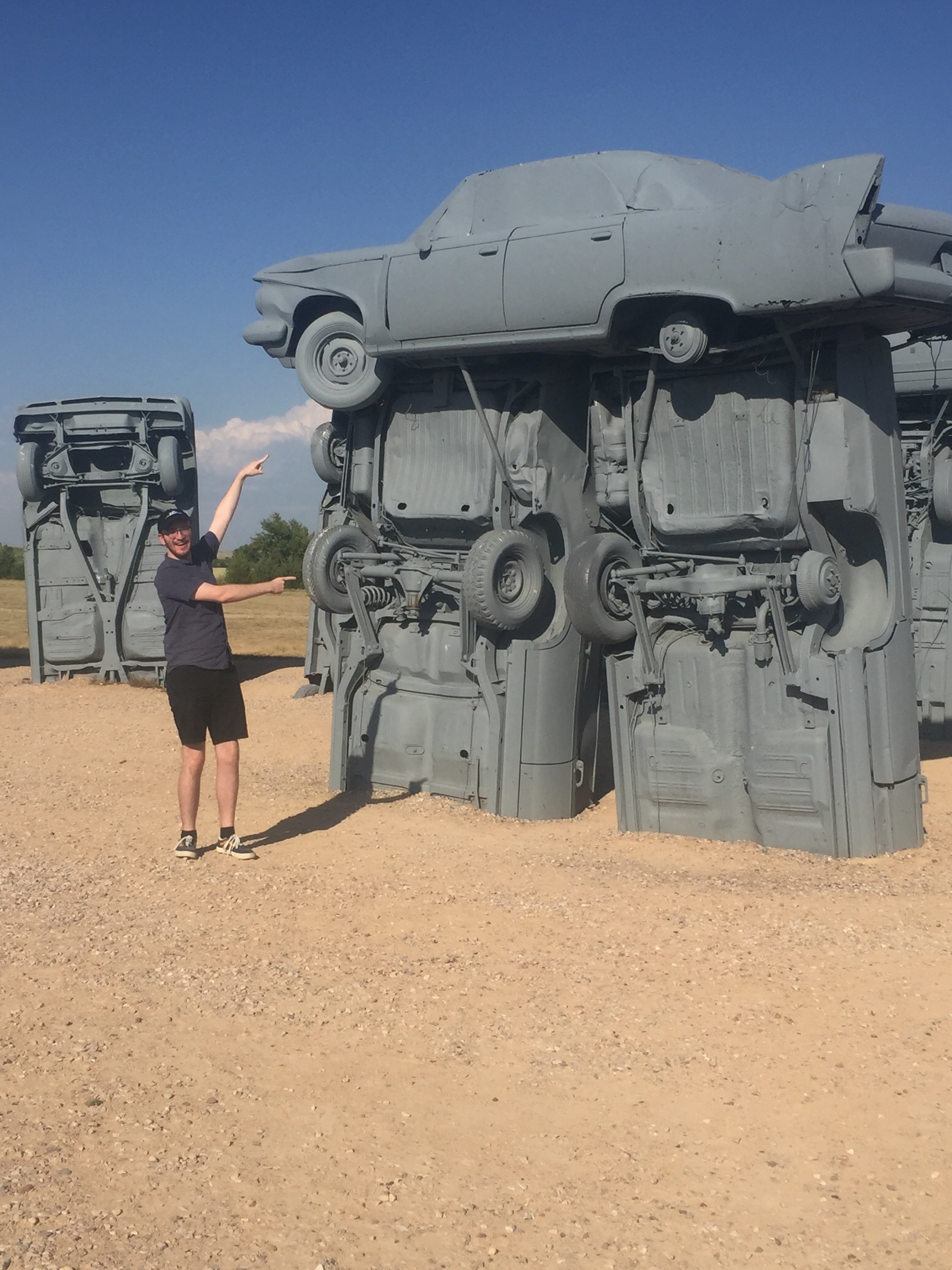 There's so much you can do here with scale!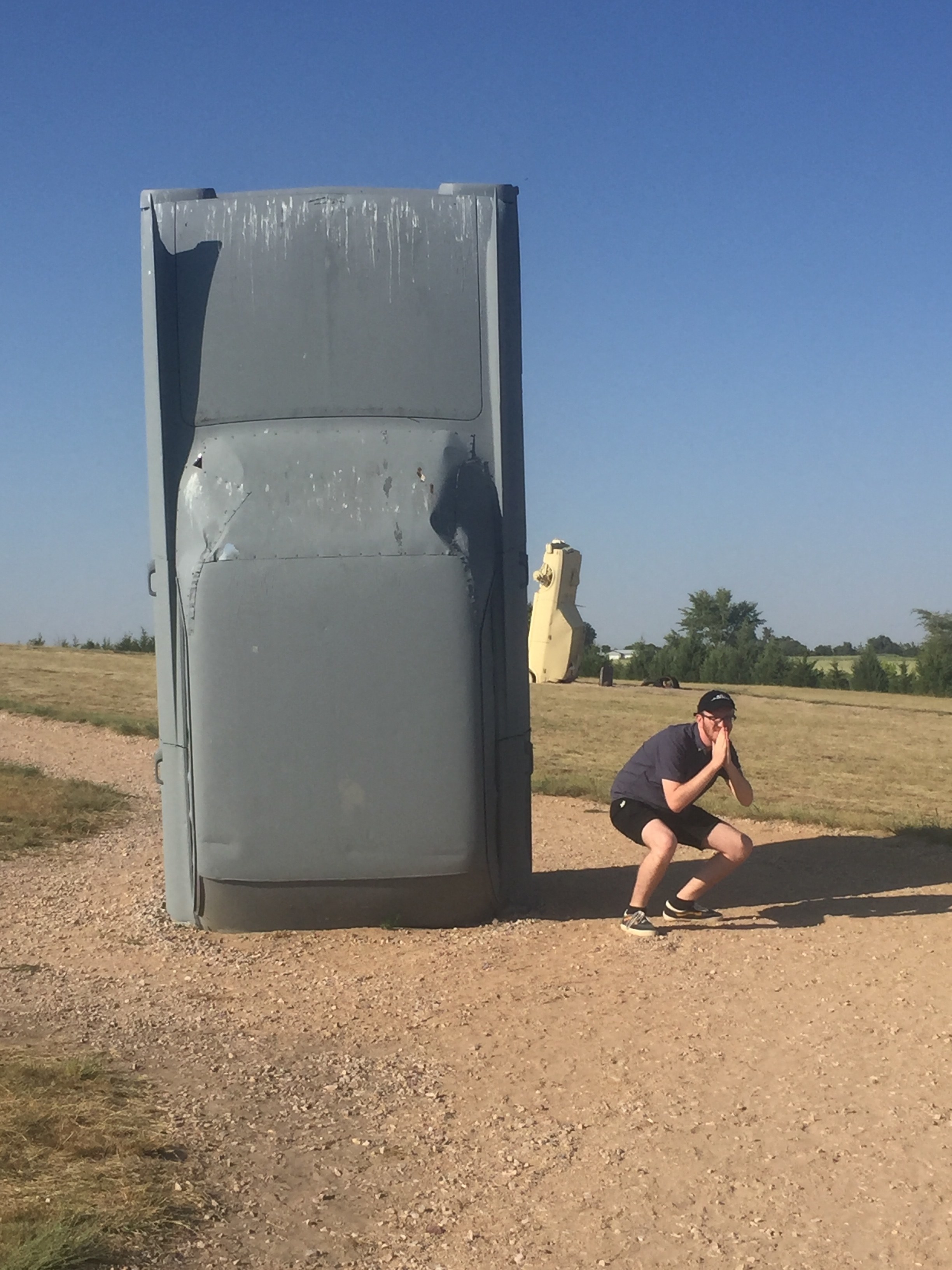 Yet the Carhenge structure isn't the only photo op. There are also other art installations made of cars and car parts as part of the Car Art Reserve.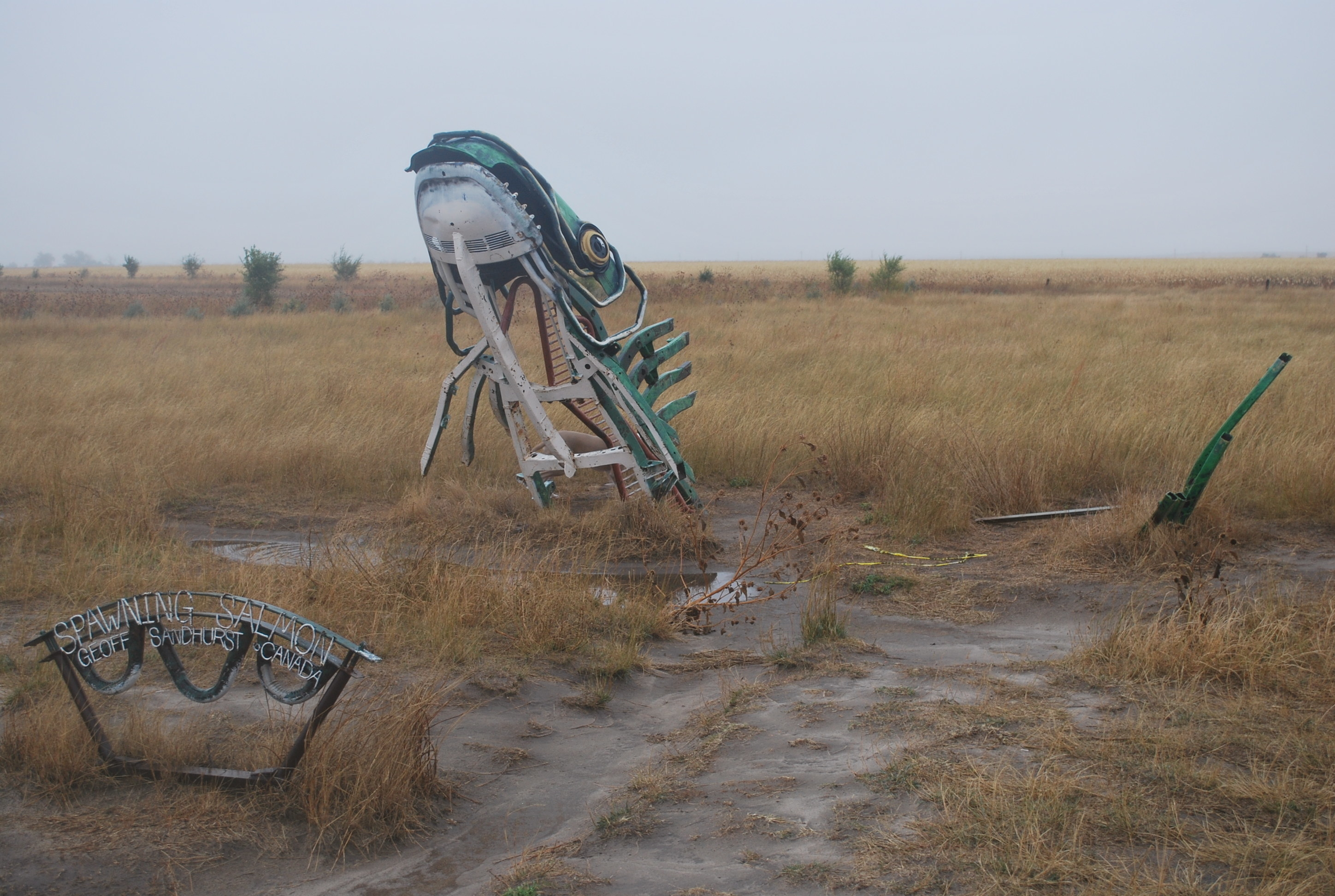 And this time capsule situated at the *perfect* angle for a stunning pic.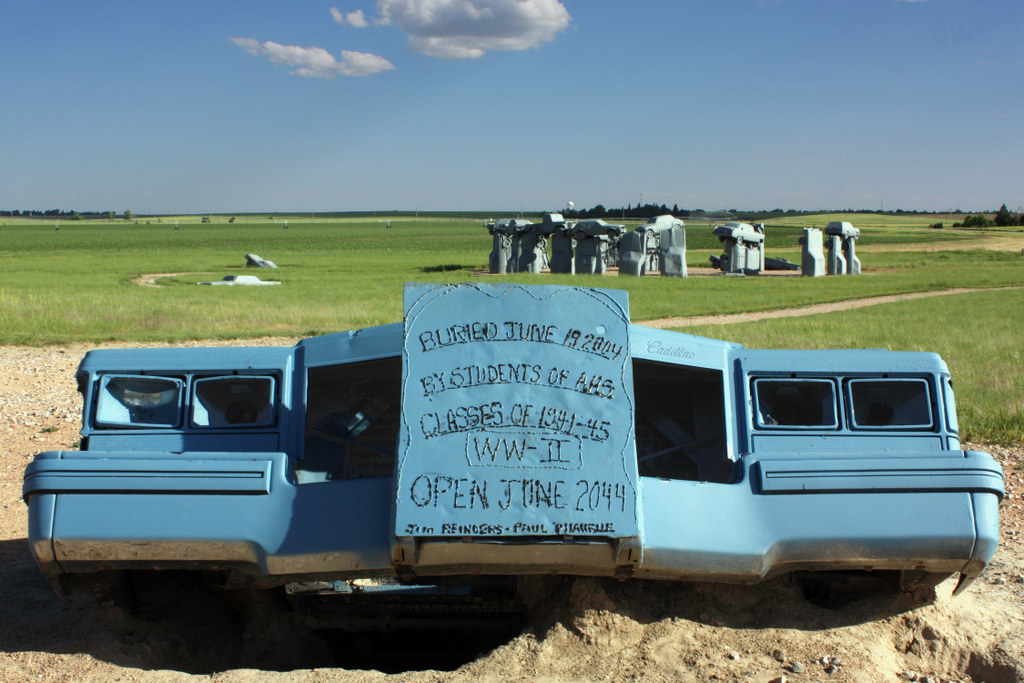 Plus, it's FREE so anyone road trippin' on a budget can stop by and marvel at the site for zero dollars.
THOUGH if you can afford it, you can and should donate to its upkeep!
And! If you're there during the summer months, you can dip into the Pit Stop Shop on site for some great merch and some cold drinks.
Have you too been to Carhenge? If so, let us know in the comments!