Let it be known that I am always on a mission for comfort, whether that be in clothes, bedding, or shoes I refuse to feel uncomfortable.
FitFlop have combined the aesthetic of a Chelsea boot with the waterproofing power of a welly, *and* the comfort of your favourite pair of trainers!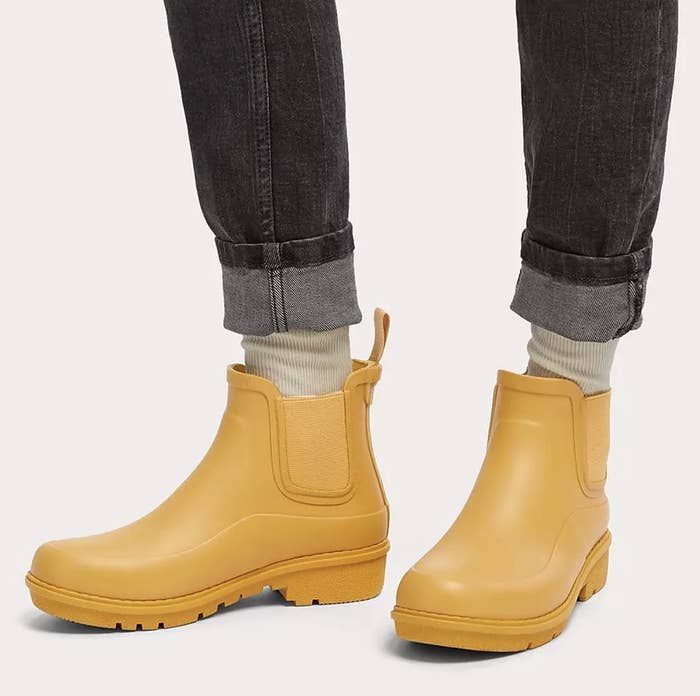 To get into the nitty gritty of it all: the sole has been contoured to work with the natural alignment of your feet for enhanced support. The hollowed-out heel has an impact-absorbing honeycomb design, while the front has an extra spring to propel you forward as you walk more effortlessly.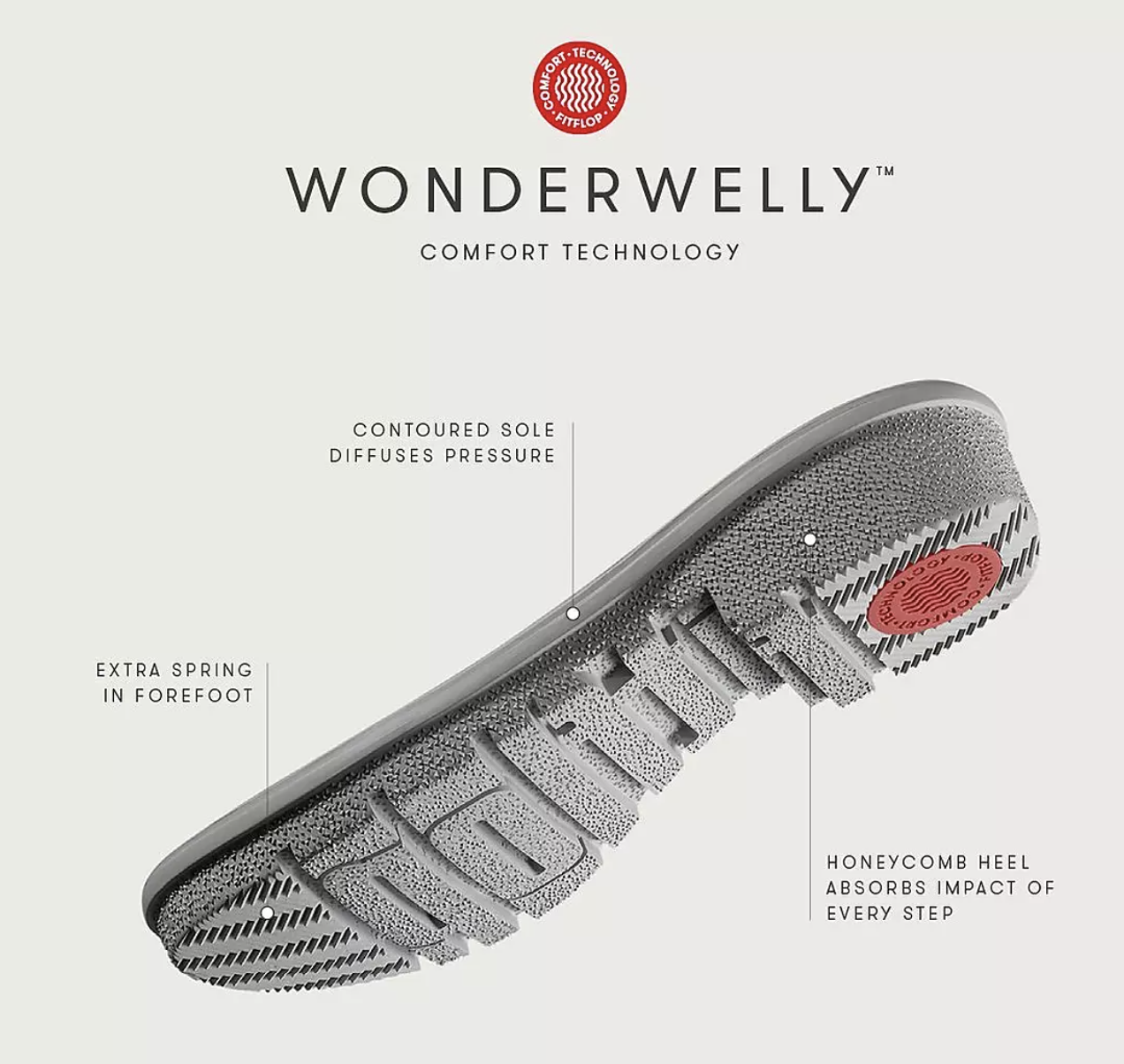 They have stretchy side panels and pull tabs, so they couldn't be easier to quickly chuck on! Yup, no more trying to shove your warm feet into an unforgiving wellington boot.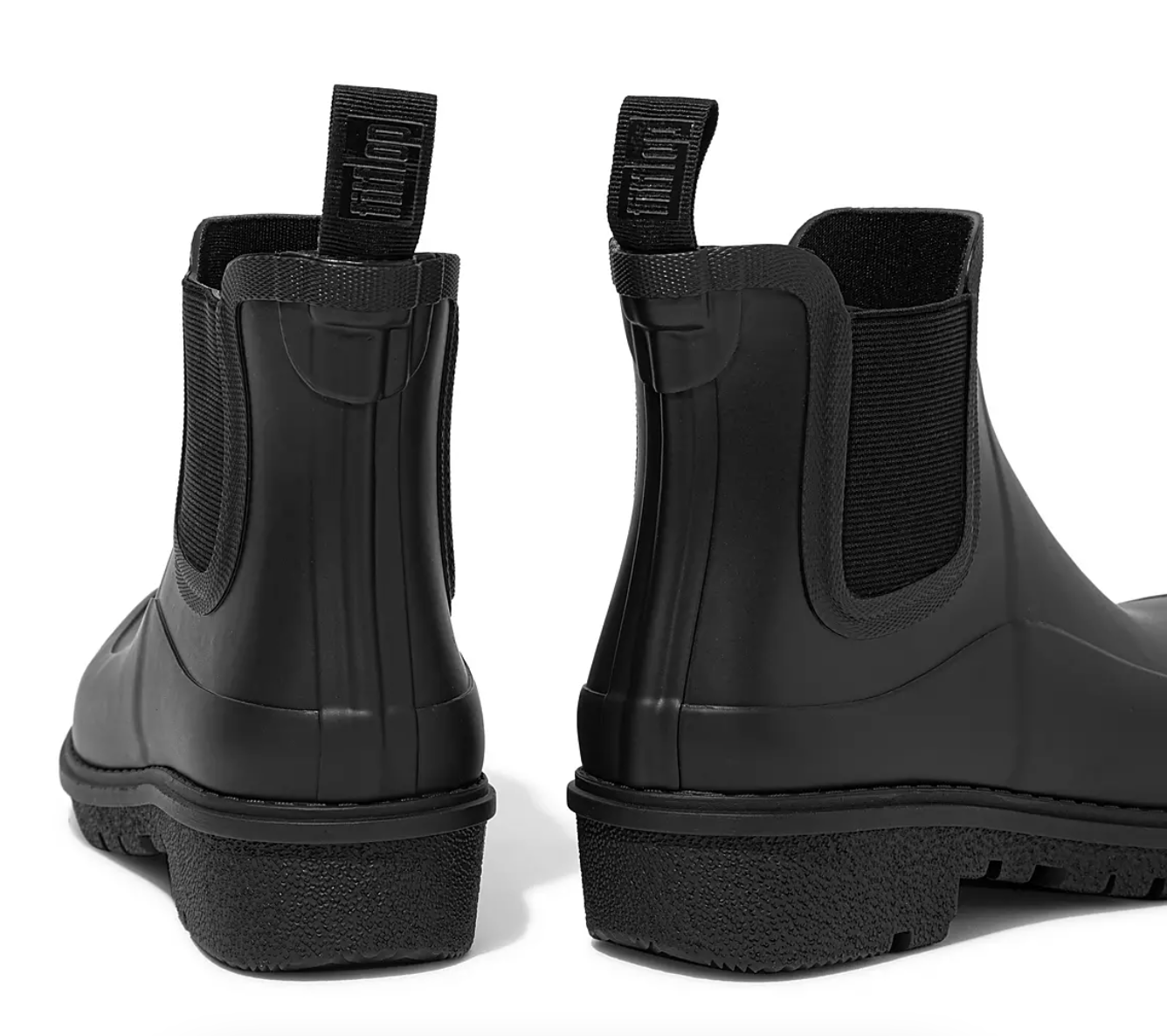 So if you were wondering how your feet would cope in more traditional hard, rubber soles...these ultra lightweight WonderWellys will let you walk and dance in complete comfort.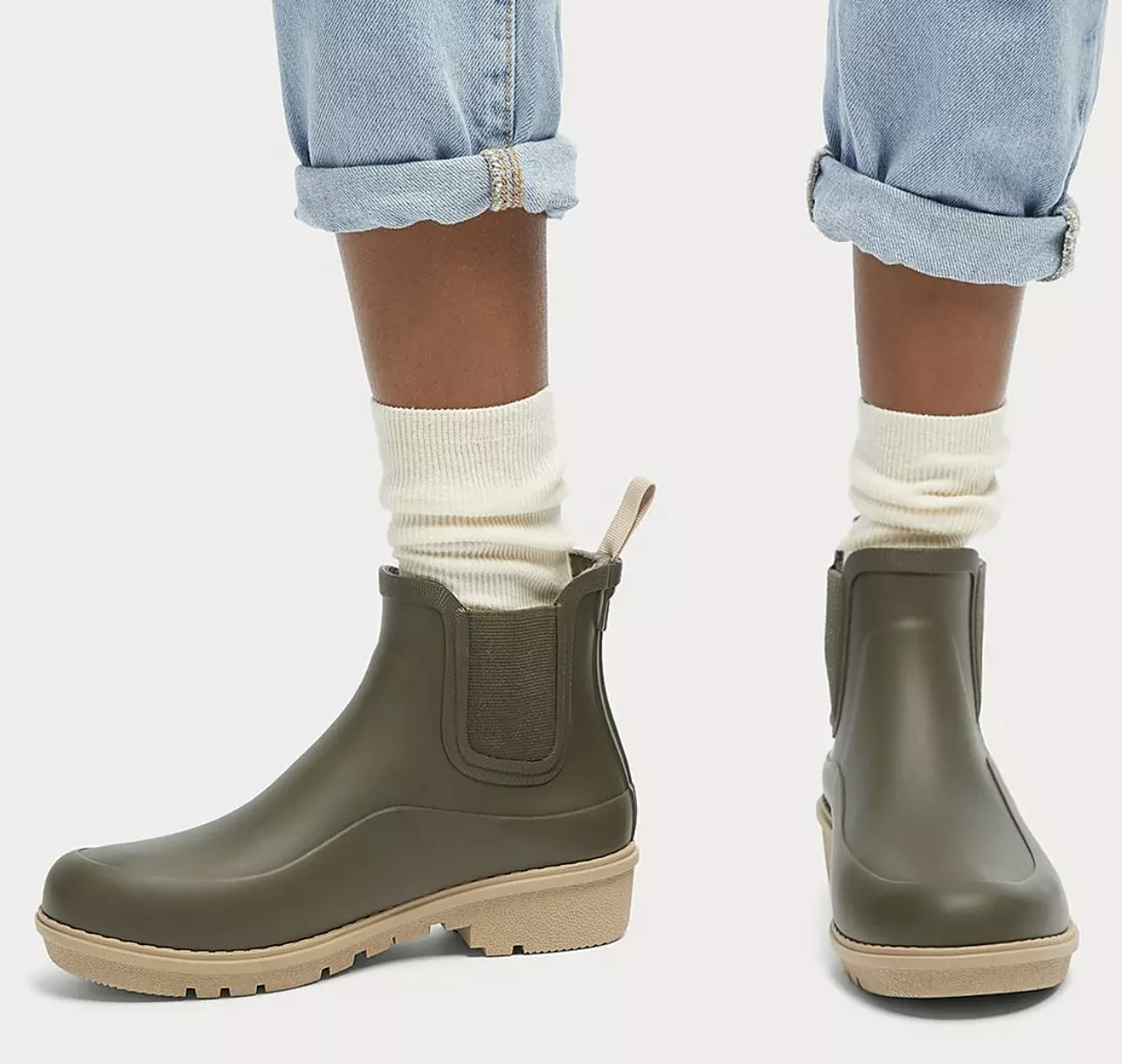 Plus, the stylish silhouette means you can pair them with almost any outfit. I predict you'll be wearing yours non-stop, and with FitFlop's revolutionary technology you'll actually be able to!