A sexually transmitted disease that was only discovered in the 1980s is rapidly turning into an antibiotic-resistant superbug and infecting more people.
Mycoplasma genitalium (MG) is on the rise globally and is showing increased prevalence in Australia, particularly within the gay community.
There is also mounting evidence to show that MG has damaging long-term effects on the sexual health of women.
MG is a sexually transmitted infection (STI) that causes urethritis in men (an infection of the urethra that results in a burning sensation and discharge from the penis).
New studies have also suggested that MG is capable of causing long-term problems with women's sexual health, with one meta-analysis claiming that the bacteria can increase two-fold the risk of pre-term delivery, spontaneous abortion, and cervicitis (inflammation of the cervix).
MG is also associated with pelvic inflammatory disease - a painful condition with multiple complications such as abnormal uterine bleeding, fever, vomiting, and scarring of the fallopian tubes - in women.
Associate professor Catriona Bradshaw, a researcher at Melbourne Sexual Health Centre (MSHC), has been studying MG since 2003 and told BuzzFeed News that while it is not a particularly aggressive sexually-transmitted disease (unlike gonorrhoea), its effects on women's reproductive tracts are cause for concern.
"As usual, the burden of disease and problems lie in women – who have more complicated reproductive systems," she said.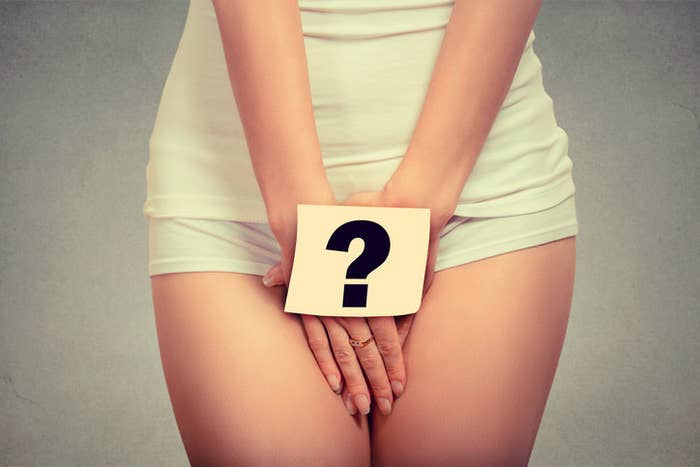 While MG has not yet been found to have a statistically-significant link with infertility, Bradshaw says "there are warning signs there".
The study of MG's effect on women's sexual health is relatively new, with researchers calling for more long-term studies to understand how it could be linked to infertility.
One paper from 2017 said public policy needed to be informed by studies showing how often MG causes pelvic inflammatory disease, infertility, or adverse pregnancy outcomes: "[We] currently lack the prospective studies that are necessary to determine this."
Bradshaw and a team of researchers at MSHC are currently conducting a long-term study of women called "OMG" to better understand the MG symptoms.

Bradshaw said there was clarity around the symptoms MG causes in men, but that female studies were uncommon.
The prevalence of MG is increasing worldwide and it is now as common as chlamydia infections (1-2% of the population).
However, it is far more common in certain populations, such as men who engage in gay sex – one recent study from Western Sydney found that 13.4% of men that have sex with men and who visited a sexual health clinic tested positive for MG.
MG was first described in 1981, making it a relatively newly-recognised STI (gonorrhoea was first described in 1879, and chlamydia in 1907).
It has since become a thorn in the side of STI clinicians, who are concerned both by its growing prevalence as well as its increasing antibiotic-resistance.
Bradshaw has been researching MG since 2003 and has witnessed its rapid development of resistance to Azithromycin, a common antibiotic used for bacterial infections. MG is now showing resistance to antibiotics in other classes that have been used as a second-line defence.
The Western Sydney study found that 80% of the MG found was resistant to the class of drugs that Azithromycin belongs to.
"That first class which has Azithromycin in it, we're losing, [and have] almost effectively have lost, to be frank, and the second class, which are more costly, we're starting to lose as well," said Bradshaw. "So we are in between a rock and a hard place with this bug."
This antibiotic-resistance is in part due to the fact that Azithromycin is often used as a "treat first, ask diagnostic questions later" drug, where patients showing symptoms of chlamydia or MG are given a course before pathology results come back.
It is also due to the structure of MG bacteria and how they multiply. MG has the smallest-known genome of any free-living bacteria and does not have a cell wall, meaning that antibiotics designed to kill by attacking a cell wall do not work (including penicillins).
MG is also known to have a high error rate when multiplying, giving it a high mutation rate that can outpace antibiotics.
The British Association for Sexual Health and HIV (BASHH) released new treatment guidelines last week to stop the growth of the MG superbug.
One British sexual health consultant for BASHH described trying to treat MG as "trying to hit a moving target".
MSHC's OMG study currently has data from 750 women and will begin analysis once it reaches its target of 1,000.