The Government Just Announced A Huge Action Plan For Endometriosis. Here's Why It's So Important.
Endometriosis is a chronic condition that affects 700,000 Australian women.
Violet*, a 33-year-old nurse from Melbourne, began to experience irregular periods, migraines, heavy bleeding, and painful cramps when she started to menstruate as a 13-year-old girl.
In addition to these symptoms, every month Violet would experience depressive episodes, with her period accompanied by extreme fatigue, nausea, and vomiting.
Violet felt that the medical system was failing her in her early 20s as she suffered through these symptoms as a new mother.
"Most GP's wouldn't give me a script for strong pain relief ... so I'd have to present to emergency to get anything that might help me through a bad period. I was a single mum and still had to work."
Violet was diagnosed with endometriosis in her mid-20s after she stumbled across the term in an online women's forum.
She says she has now learnt to better manage her symptoms, yet endometriosis still interferes significantly with her life (as BuzzFeed News spoke to her, she was soaking in the bath to manage her pain after being forced to cancel a 13-hour shift).
"When I feel it coming I reassess what I'm doing. Can it wait? And am I pushing myself? It was a matter of weighing up 'take one sick day now, or a week later?'"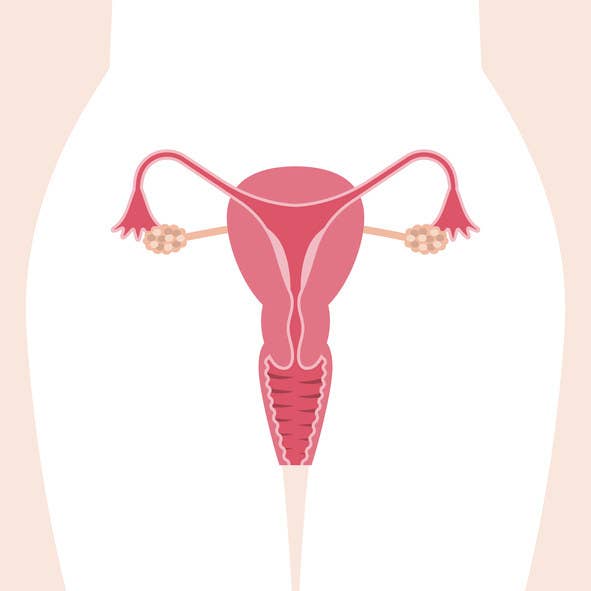 Endometriosis is a chronic condition that affects an estimated 700,000 women in Australia, although that estimation is thought to be low due to the number of women with less obvious symptoms that would not present to clinics.

Endometriosis occurs when the cells that line the uterus begin to grow in other parts of the body. This typically occurs within the pelvic canal, but also in tissue and organs outside of this region.
It is a highly variable condition, with the symptoms and severity differing from woman to woman.
Pelvic pain, irregular bleeding during periods, bloating, bowel problems, exhaustion, mood swings, and vaginal muscle spasms are just some of the symptoms associated with endometriosis.
These symptoms are extremely invasive, affecting quality of life, mental health, and productivity.
The Turnbull government has committed $4.7 million to the National Plan for Endometriosis to raise awareness and understanding of the condition, and develop better treatment options.
The plan aims to speed up diagnosis of endometriosis, which can take extensive periods of time after the onset of symptoms. Formal diagnosis requires an invasive laparoscopy (keyhole surgery for a tissue biopsy).
Isobel Galloway, a 28-year-old musician from Sydney, says that she needed to visit seven different doctors before she was diagnosed with endometriosis.
"I was told multiple times that I had IBS [irritable bowel syndrome]," she said. "Unfortunately most of the doctors were men so they had no idea what I was going through. It wasn't until I went to a female doctor that had endo [sic] herself that I felt understood."
Adjunct clinical associate professor Luk Rombauts, head of reproductive medicine at Monash Medical Centre, worked on the advisory committee for the national plan and told BuzzFeed News he believes it will speed up diagnoses through both awareness and research.

"I think it's a great first step for women with endometriosis in Australia," he said. "The average delay from the initial symptoms to formal diagnosis for women is seven to 10 years".
In December last year Hunt apologised to women suffering from endometriosis during a parliamentary meeting with the Australian Coalition for Endometriosis. The minister said he was sorry that nothing had been done about the disease sooner.
Rombauts credits grassroots movements of patients suffering from endometriosis with spurring on the development of the national action plan.
"Probably most of that awareness to get to this point has been driven by the patients themselves," he said.
Violet says she hopes the national plan can act to alleviate some of the stress associated with employment when women are experiencing severe endometriosis pain.
"There were a lot of times when I left work or had my hours cut as a casual because I had been too sick, and then you feel useless and anxiety increases," she said.
"It's a catch 22. You're broke because you're sick. You get stressed and have more symptoms because you're broke."
For Galloway, one of the greatest burdens of endometriosis is the sheer cost of appointments with clinicians.
"The specialist appointments are between $250 to $350 per consultation with only about a $75 rebate from Medicare, so the financial burden has been quite heavy over the years," she said.
The National Plan for Endometriosis promises to address both of these issues by raising awareness and improving clinical management and care.
The plan will also prioritise research to develop better treatments than the hormonal treatments currently available, and ultimately find a cure.
Violet believes that awareness alone could be an important step towards helping women suffering from the disease.
"There's so much weird social conditioning around periods that for a long time it was hard to even say to someone that you had an issue with your period. I'd often just tell them [her employers] I suffered from migraines," she said.
"To be able to say to your boss, 'Look, I have endometriosis, so when it flares up, I may need time off', and having them understand that and not think you're lazy or weak, is a good first step."
* Surname withheld for privacy.