Tasmania Is Asking Tourists To Stop Annoying Wombats With Selfie Sticks
Maria Island's unusually chilled-out wombats are getting swamped by tourists.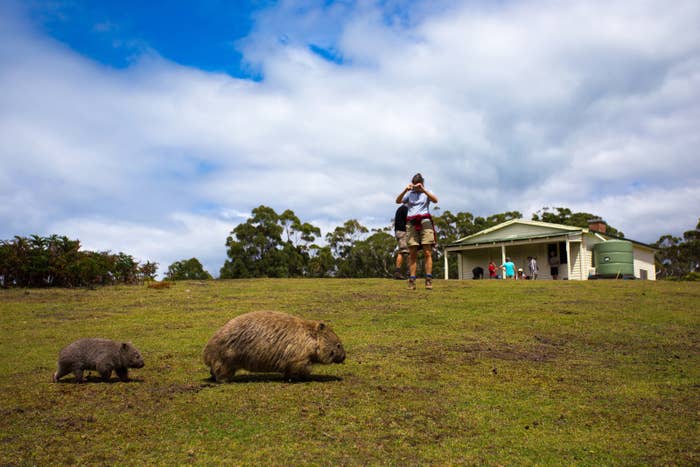 Tourism Tasmania is asking visitors to Maria Island, an uninhabited island off Tasmania's north-west coast, to take a pledge to protect the wildlife and stop bothering the island's wombats with selfies.
Maria Island is known as "Tasmania's Noah's Ark" after a number of threatened species were released onto the island in the 1970s to create isolated, thriving populations.
Tasmanian devils free of the Devil Facial Tumour Disease that has caused the population to drop significantly have been routinely translocated to Maria Island since 2012 with five successful breeding seasons.
The pledge, which has so far been signed by 450 visitors, asks tourists to keep the island pristine and wild as well as not getting too close to the wombats, chasing them with selfie sticks, or attempting to pick them up.
The pledge reads "Wombats, when you trundle past me I pledge I will not chase you with my selfie stick, or get too close to your babies. I will not surround you, or try and pick you up".
Ruth Dowty from Tasmania's East Coast Regional Tourism Organisation told BuzzFeed News that the pledge was written because selfies kept turning up online with tourists picking up or patting the wombats.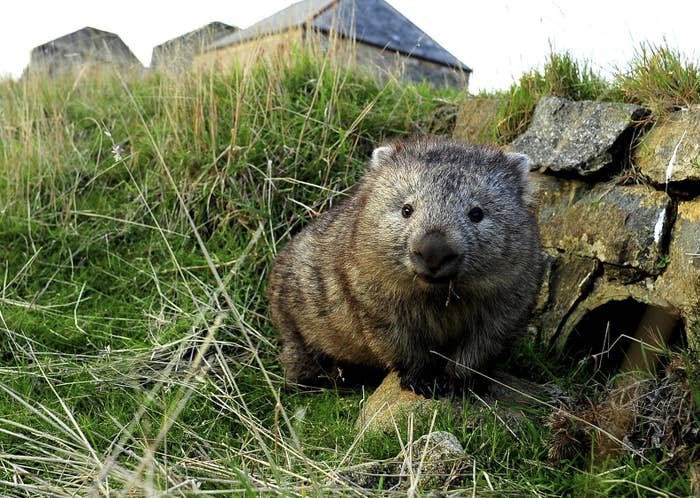 Dowty said the wombats on Maria Island are unusually chilled-out because they don't have any natural predators in the region.

"They're so chilled, they're so laid back and they're such teddy bear-looking creatures so it's almost irresistible [to pat them]," she said.
Dowty believes that if these tourists discovered they were doing the wrong thing "they would be absolutely horrified" so she said that Tourism Tasmania decided to encourage people using a pledge rather than trying to prohibit activities.