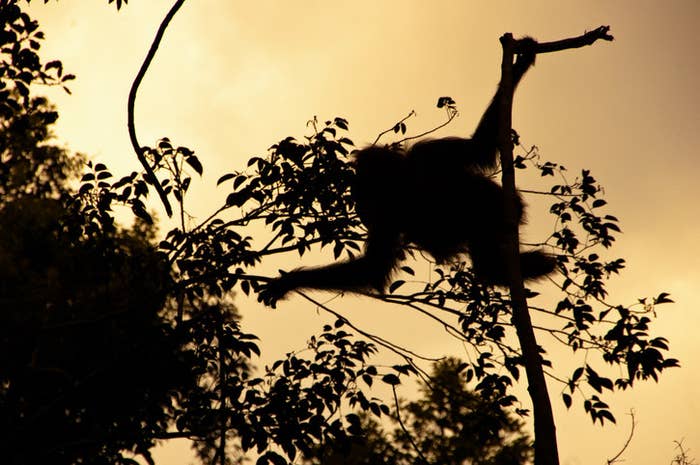 Palm oil products labelled as "sustainable" aren't living up to environmental expectations, according to a new study published in the journal Science of the Total Environment.

A team of US and Russian researchers claims that in areas of certified sustainable palm oil production across Indonesia, Malaysia, and Papua New Guinea, the forest has continued to degrade from fire or tree damage as a result of the palm oil industry.
Certified sustainable palm oils are accredited primarily by the Roundtable on Sustainable Palm Oil (RSPO), a nonprofit organisation established by the World Wide Fund for Nature (WWF) in 2004.
The RSPO is comprised of leaders from environmental groups, palm oil producers, manufacturers, and NGO representatives, and in 2011, it launched a trademark to certify palm oil products that were approved by the organisation as sustainably produced.
Consumers who buy RSPO-accredited products are assured that the palm oil used safeguards the social interests of communities and workers in the palm oil industry and protects the environment and wildlife more than traditional palm oil production.
The study, headed by Roberto Gatti from Siberia's Tomsk State University, found that RSPO accreditation, as well as certification from other bodies, such as the Palm Oil Innovation Group (POIG), overlook the problem of deforestation and habitat loss.
The researchers found evidence of forest loss across 40% of certified palm oil concessions.
This loss of forest was evident across a 15-year period, and the authors concluded that "certified palm oil production may not be so sustainable".
RSPO has released a statement criticising the study on the grounds that the tree loss covered in the study "does not differentiate between planted (including clearing of old oil palm for replanting) and natural forest cover".
Despite this, the organisation asserted that it welcomes "thorough research that takes a compelling look at the challenges facing the oil palm industry".
Palm oil has been linked to rampant deforestation of the world's rainforests, leading to significant loss of habitat, and severely threatening species, such as the last three remaining species of orangutan.
The practice of opening new palm oil plantations in Southeast Asia is often preceded by slash-and-burn techniques, which involve cutting down forested areas and then burning any remaining vegetation to provide fertiliser for the palm oil crops. This farming technique is associated with significant carbon emissions and atmospheric pollution.
This study is not the first time the standards of the RSPO have been called into question, and environmental organisations have criticised the roundtable in the past for prioritising palm oil industry stakeholders.
Last month, Greenpeace Southeast Asia put pressure on the RSPO to enforce "no deforestation" standards in their certification, claiming that "right now numerous RSPO members are destroying rainforests with impunity".