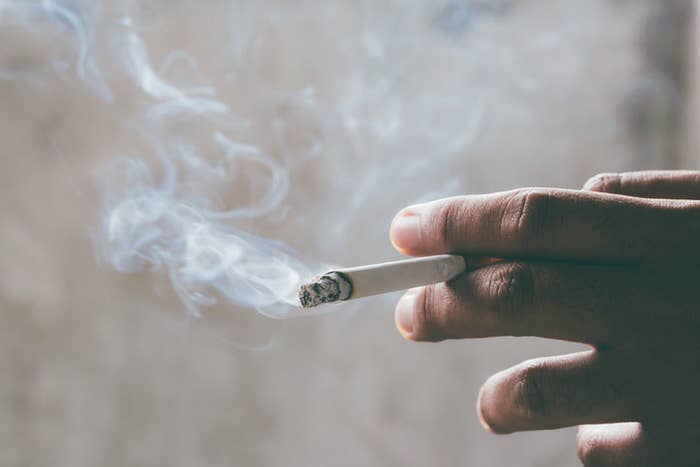 Multiple Australian researchers have asserted that they will not accept funding or support from a tobacco industry–funded research organisation in an editorial published today.
The Foundation for a Smoke-Free World (FSFW) is an international research organisation that was established in September 2017. It says its aim is to "fund research, promote innovation and support collaborative initiatives to accelerate progress in reducing harm and deaths from smoking worldwide".
FSFW receives an annual budget of US$80 million from Philip Morris International, owner of Marlboro, Longbeach, L&M, and Benson & Hedges cigarettes, which will continue for a period of 12 years.
A group of 15 Australian researchers who have penned an editorial in the Australian and New Zealand Journal of Public Health state that they "all agree that tobacco industry interests are not based on concerns for public health".
Professor David Thomas, from the Menzies School of Health Research in the Northern Territory, is the lead author of the editorial and told BuzzFeed News that academic and policy distrust of FSFW is based on the research aims of the organisation.
"It's saying it's a foundation for a smoke-free world but its approach to ending smoking is really almost entirely focused on promoting alternative products such as e-cigarettes," Thomas said.
"There's no demonstrable commitment to reducing sales of burnt cigarettes."
FSFW solely funded a comprehensive report: "No Fire, No Smoke: The Global State of Tobacco Harm Reduction 2018" this year.
The report was published by the UK-based self-described "private sector public health agency" Knowledge Action Change for the World Health Organization's Framework Convention on Tobacco Control in October but did not involve WHO researchers.
The introduction to the report states "'Quit or die' is no longer the only option for those who cannot give up. Safer nicotine products offer another way ... These potential lifesaving products could lead to a global revolution in public health."
Last year, the Centre of Research Excellence: Indigenous Sovereignty & Smoking opened in Auckland, which is funded exclusively by a grant from FSFW. The centre stated in a media release that its objective is to identify "indigenous-centred approaches to smoking harm reduction".

"For example, would harm-reduced options, such as snus [a moist nicotine powder that is placed in the upper gums], nicotine vaporisers or heated tobacco products be attractive and acceptable alternatives to smoking commercial tobacco among indigenous people?"
The Indigenous Sovereignty & Smoking centre's director Dr Marewa Glover declined a request to comment from BuzzFeed News.
The Australian researchers are not alone in their resistance to FSFW funding — since the foundation's establishment, there has been a spate of statements and articles written about concerns with its interests.
A scathing review of the organisation appeared in the Lancet in October last year; Professor Mike Daube from the WHO was the leading author.
The authors of the Lancet article claim that it is within the public relations interests of tobacco companies to pursue research and it allows companies to circumvent Article 5.3 of the WHO Framework Convention on Tobacco Control (the FCTC).
The FCTC is a treaty that was negotiated by the WHO in 2003, which requires that all of its signing parties implement tobacco control measures designed to protect the public and the environment from the adverse effects of tobacco.
The treaty was ratified by 180 countries and the European Union — Australia was among the first nations to sign it.
Article 5.3 of the FCTC states that public health policies should be protected from the commercial interests of the tobacco industry. According to the Lancet article, setting up research foundations such as FSFW allows the tobacco industry to "work with, recruit, and set agendas for scientists".
A series of Reuters articles published last year described leaked documents from Phillip Morris International that condemn the FCTC as a "regulatory runaway train" driven by "anti-tobacco extremists".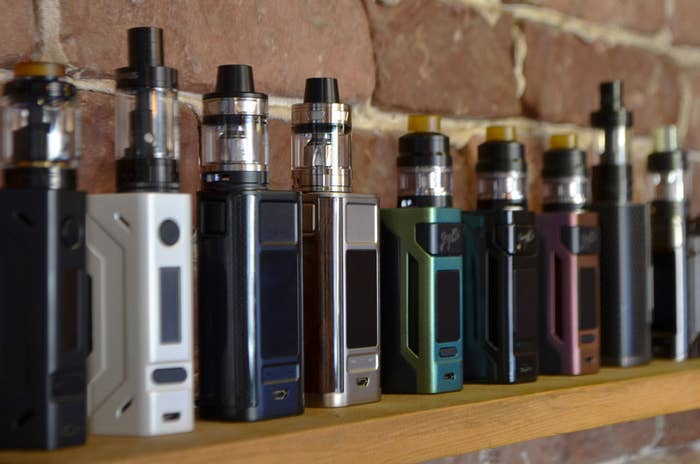 In January of this year, 17 leading public health schools in the US and Canada, including Harvard University's T.H. Chan School of Public Health, signed a letter that said they would not accept funding from or pursue work with FSFW.

A number of other international organisations have echoed this stance, including the American Cancer Society, Southeast Asia Tobacco Control Alliance, the International Union Against Tuberculosis and Lung Disease, and the World Heart Foundation.
The Polish government has even advised Polish universities that it considers FSFW to be part of the tobacco industry and will not develop legislation based on research affiliated with it.
In June of this year, WHO followed suit by criticising FSFW for a "number of clear conflicts of interest".
Dr Derek Yach, president of FSFW, told BuzzFeed News that the reaction among academics and policy-makers to the organisation is unwarranted.
"It's been disappointing that there has been such close-minded skepticism toward the foundation without people getting the facts," said Yach.
"It is critical that people look at the kind of work we are doing and our research agenda, which follows a rigorous set of accepted academic standards."
Thomas believes that the rejections of funding from FSFW are based on a history of the tobacco industry undermining evidence-based research from public health organisations.
One 2002 analysis published in the British Medical Journal found that the tobacco industry "acknowledged as early as the 1950s that cigarette smoking was unsafe" and failed to honour promises to public health that "resulted in a public that even today remains misinformed about the health risks of smoking".
Thomas said there has long been a "concern about the taint of the tobacco industry and just setting up a foundation does not remove that taint".