Australians are not getting enough sleep and a parliamentary inquiry has been launched into how this huge public health problem can be addressed.
Australia is a very tired country and this has huge long-term health and economic consequences.
Now a parliamentary inquiry into sleep health awareness, headed by Liberal MP Trent Zimmerman, has been launched following a referral by the minister for health, aged care and sport, Greg Hunt.

The parliamentary inquiry will hold public hearings beginning at the end of this month and file a report by early 2019.

Zimmerman told BuzzFeed News the inquiry will be investigating the effects of both long-term sleep disorders such as insomnia and sleep apnea, as well as general sleep deprivation.
"The committee had evidence that sleep problems are a growing and significant issue for many Australians, in fact, four out of 10 Australians are regularly reporting that they're not getting enough sleep," said Zimmerman.
According to the 2016 Sleep Health Survey conducted by the Sleep Health Foundation, up to 45% of adults report that they're having inadequate sleep, and it is affecting how they function throughout the day.
Sleep health organisations recommend that adults get between seven and nine hours sleep a night, but 12% of Australian adults are getting less than five and a half hours a night. A representative from Mr Zimmerman's office told BuzzFeed News that the MP himself only gets five to six hours of sleep a night.
The average amount of sleep is on the tail end of the recommended amount, with most Australians having seven hours of sleep per night.
Sleep deficiency and sleep disorders are associated in the long-term with heart disease, high blood pressure, stroke, diabetes, and some types of cancer.
Lack of sleep also has a well-documented deteriorative effect on cognitive function. While it's fairly intuitive to think that sleep deprivation affects alertness and attention abilities, studies have found that brain functions such as creativity, emotional regulation, perception and memory are weakened as well when people don't get enough sleep.
Dr Alan Young, a physician on the board of the Australasian Sleep Association (ASA), told BuzzFeed News that there is also a concerning relationship between lack of sleep and mental health issues.
"There's a very strong interaction between depression, anxiety and disordered sleep, but the current thinking is that rather than one causing the other, they interact," he said.
Zimmerman believes that the far-reaching medical effects of not sleeping enough should make it a priority for how we understand health.
"We think we have a strong case for shining a light on the need for Australians to be thinking about sleep as much as they think about the other ... preconditions for a health lifestyle, being fitness and nutrition," said Zimmerman.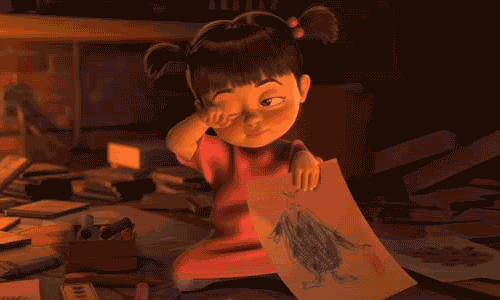 Young says that the demographic most at risk of sleep health problems is (perhaps unsurprisingly) adolescents and young adults.

"Currently there's a big issue with adolescents not getting enough sleep and that's to do with physiological changes that lead to them staying up later, and then there's social pressures for them to stay up later," he said.
Young notes that the health effects are reversible in adolescents once they are able to catch up on sleep.
The economic impact of Australia's sleep deprivation is considerable. The Sleep Health Foundation estimated that from 2016 to 2017, sleep deprivation cost the Australian economy $66.3 billion.
Health system costs, informal care, lack of productivity and loss of wellbeing all contributed to this estimate.
The ASA has filed recommendations to the parliamentary inquiry and stresses that GPs should be specifically trained to identify and treat sleep disorder.
"There's a limited amount of sleep training that's provided in university, a handful of hours about sleep medicine, so we feel it would be very important not just to educate ... GPs who are managing and diagnosing these conditions," he said.
Looks like there are no comments yet.
Be the first to comment!