A new study from the University of Michigan has found that the controversial Netflix show 13 Reasons Why may have increased the risk of teen suicide.
The research, published in the journal Psychiatric Services, surveyed 87 teenagers who were being treated in psychiatric emergency departments for suicide-related concerns in 2017 and 2018.
The teenagers, the majority female, were asked to complete a questionnaire during their emergency department visit.
Nearly half (49%) of the teenagers had watched at least one episode of the first season of 13 Reasons Why, and 84% of those had watched it alone.
Over half of the viewers believed that watching the show had increased their risk of suicide due to their identification with the lead female character, Hannah Baker, who kills herself at the beginning of the series after recording tapes detailing the reasons for her decision and the characters who she blames.
Teenagers with more depressive symptoms and suicidal ideation were more likely to report that they identified with Hannah and reported negative emotions while viewing the show.
The authors concluded that while further research is needed to assess the dangers of the show, "the findings suggest a particular vulnerability to the show's themes among youths at risk of suicide," and that steps are needed to be taken to ameliorate those problems.
Lead author of the study, Dr Victor Hong, told BuzzFeed News that the researchers decided to undertake the study after noticing a "significant uptick in terms of the volume of teens coming in with suicidal issues" who mentioned the show as an influencing factor.
"Some of them had even said that it was a real factor in why their suicidality or depression had worsened," said Hong.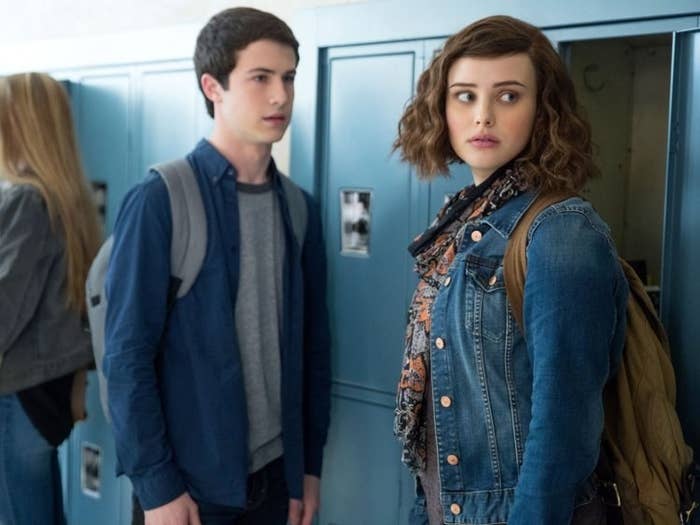 The teenagers observed in the study reported that they experienced an increase in sadness, depression, distress, and anxiety while watching the show.

Hong believes that this new research suggests that television and movie producers need to take the advice of medical consultants more seriously.
"Can we be a little bit more cautious, or a little bit more thoughtful, about the content that we're putting out to teenagers?
"I believe that a lot of these producers are consulting mental health experts, what I am not sure of is if they are actually heeding their recommendations," said Hong.
Upon its release in early 2017, the show was heavily criticised for romanticising its main character's suicide.

The narrative of 13 Reasons Why was driven by the tapes produced before Hannah's suicide and implied that the main character exacted her revenge effectively through these stories, and achieved resolution.
Hannah continued to assume a role as a ghostlike character after her death, meaning some young audiences may have believed there was no finality to her actions.
"It certainly seems to simply the issue of suicidality," said Hong. "The main character is bullied, she is sexually assaulted and what it's portrayed as is that there's a sort of inevitability to her suicide ... rather than displaying a sort of resilience or perhaps that there are adults in people's lives that can help."
In Season 2 the producers of the show attempted to stem the damage caused by Season 1 by using warnings and cast videos discussing mental illness. However, Season 2 still attracted wide criticism for featuring a graphic scene of sexual assault and violence in its finale.
If you need to talk to someone in Australia, you can call Lifeline Australia on 13 11 14, Beyond Blue Australia on 1300 22 4636, or Headspace on 1800 650 890. If you're in the US, you can call the National Suicide Prevention Lifeline on 1800 273 8255.