Australia Has Been Ranked 55 On A List Of 60 Countries For Its Failure To Act On Climate Change
Australia is only ahead of Taiwan, Korea, Iran, the US, and Saudi Arabia.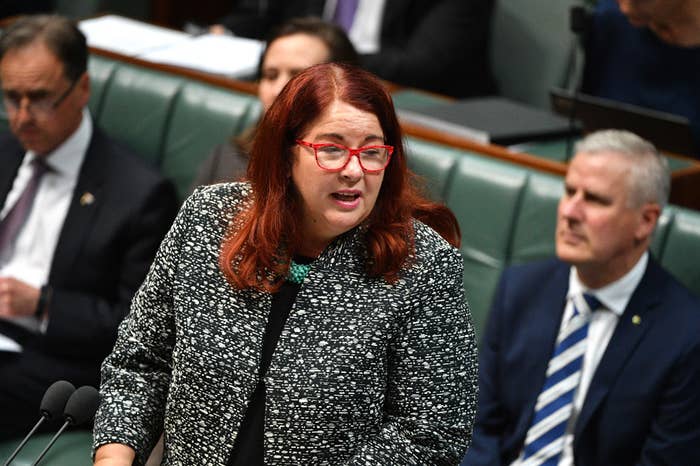 Australia has been ranked towards the bottom of 60 nations assessed for their greenhouse gas emissions and climate change policy by the Climate Change Performance Index (CCPI) report.

The CCPI is an annual report co-created by the nonprofit organisation Germanwatch, German research organisation the NewClimate Institute, and the Climate Action Network.
Countries are ranked from best to worst by their climate policy, greenhouse gas emissions, use of renewable energy and energy use.

The CCPI assesses 60 countries that contribute 90% of global carbon emissions. The 2019 report has ranked Australia at 55, placing it above only Taiwan, Korea, Iran, the US, and Saudi Arabia.
Sweden topped the list, followed by Morocco, Lithuania, Latvia, and the UK.
The paper's authors state that in the wake of the latest Intergovernmental Panel on Climate Change (IPCC) report, which was released earlier this year and stressed the urgency of greenhouse gas emission reduction, countries must make concrete contributions to stop the rise of the global surface temperature.

Australia's CCPI scorecard shows that its carbon emissions have been rising steadily since 1990 and renewable energy still makes a limited contribution to the annual energy mix.
The paper states that "the [Australian] government has no comprehensive emission reduction policy, no regulation of transport emissions and no plans to phase out coal."
These findings reflect the UN's Emissions Gap Report, which was released at the end of last month and named Australia as one of a handful of G20 members not on track to meet their commitments outlined by the Paris Climate Agreement.
The Australian Conservation Foundation chief executive officer Kelly O'Shanassy said in a statement that problems highlighted in the CCPI report will continue to be exacerbated by the Coalition government.
O'Shanassy said "the Morrison Government supports Adani's proposed coal mine, which will further add to the world's warming problem and bring on more heatwaves, more bleaching of the Great Barrier Reef and more bushfires".
The release of the CCPI report comes at the end of the first week of the UN climate talks in Poland.
Australia has remained silent throughout fierce debates in the city of Katowice, which has been interpreted as a tacit agreement with countries such as the US and Saudi Arabia that the statements made by this year's IPCC report are insignificant.
Environment minister Melissa Price, who is in Katowice to represent Australia, has staunchly maintained that Australia will meet its Paris Climate Agreement commitments.