When I think about cowboy boots I think one thing...country. And since country isn't really my aesthetic, I've avoided incorporating this particular type of footwear into my wardrobe.
But then I saw some old photos of Princess Diana looking like the style icon she is, wearing an oversized blazer, sweatshirt, and jeans tucked into a pair of cowboy boots — all of a sudden my curiosity was piqued and cowboy boots were all I could think about.
But how else can you wear cowboy boots? It can't just be country or Princess Diana...can it? Well, lucky for me (and you) the folks at As/Is had 10 people style the classic shoe to see just how these boots can work into our everyday wear.
To face the challenge, they started with the Coconuts By Matisse Women's Gaucho Boot — a pretty classic boot complete with Western stitching along the shaft and a traditional stacked heel for a little extra height.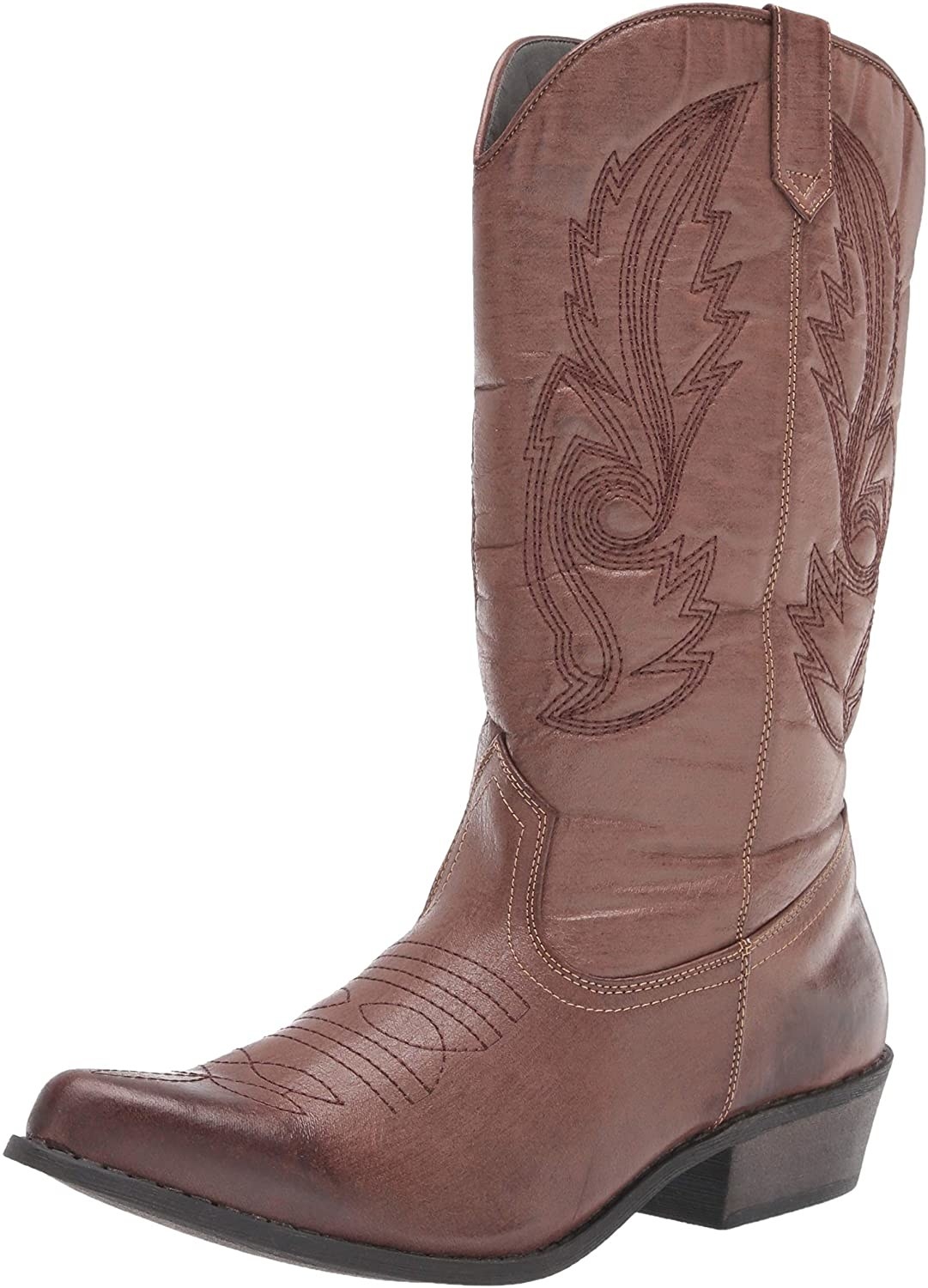 They're pretty popular already with well over 1,200 5-star reviews on Amazon and people constantly noting how well they wear and how comfortable they are — they also happen to be available in seven colors and in women's sizes 5–11.
And the results were, quite honestly, inspiring. Everything from feminine frocks to mix-matched prints.
But my personal favorite looks included the mix of denim and blazers — elevating the look to seem just the right kind of fancy chic I need in my life.
And pick up a pair of Coconuts By Matisse Women's Gaucho Boots on Amazon for $47+ (available in women's sizes 5–11 and in seven colors).