We hope you love the products we recommend! Just so you know, BuzzFeed may collect a share of sales or other compensation from the links on this page. Oh, and FYI — prices are accurate and items in stock as of time of publication.
The world has kinda been on fire lately. With all the shitty news and just general awfulness, it's really important to stay encouraged.
Like, their comfy and totally cool T-shirt emblazoned with "Cabrona" which is the Spanish word (used mostly in Mexico) for a woman who is stubborn, independent, opinionated, and tends to not to give a f#@% what anyone thinks.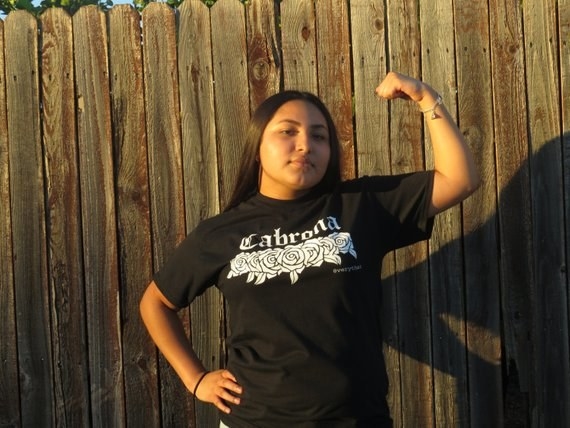 They also celebrate immigrants and the children of immigrants with their designs, like this colorful ceramic mug that lets any first generation kids embrace their roots — translated it means daughter of immigrants. And I mean, aren't we all?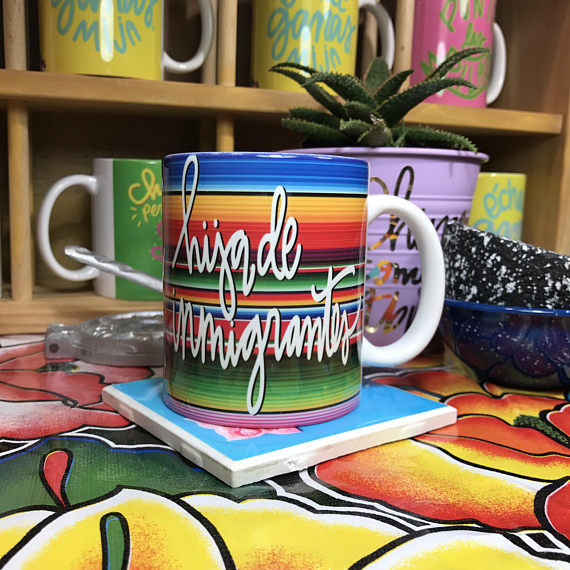 Of course, they pay homage to the reina with a variety of products including this ADORABLE!!! baby onesie, because every baby is a Selena fan in the making, it's just gonna take you and this onesie to prove it.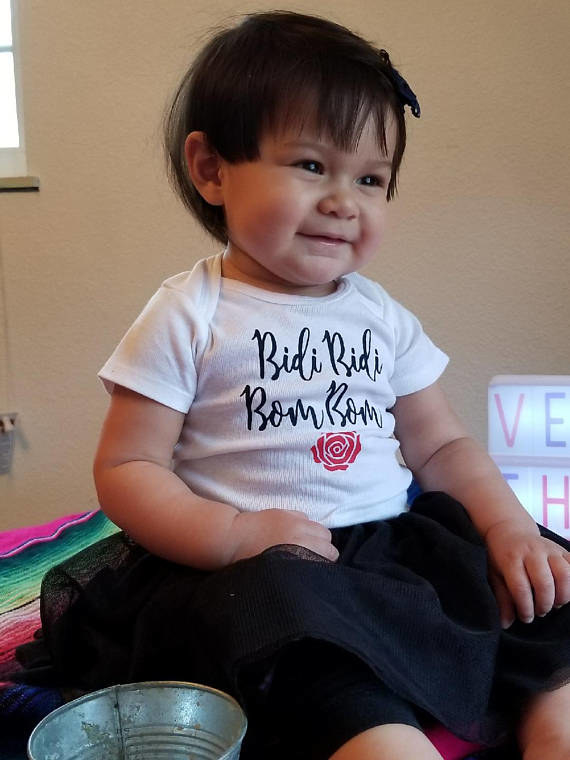 But my personal favorite is this water-resistant sticker that helps remind you that even your biggest fans can't be trusted.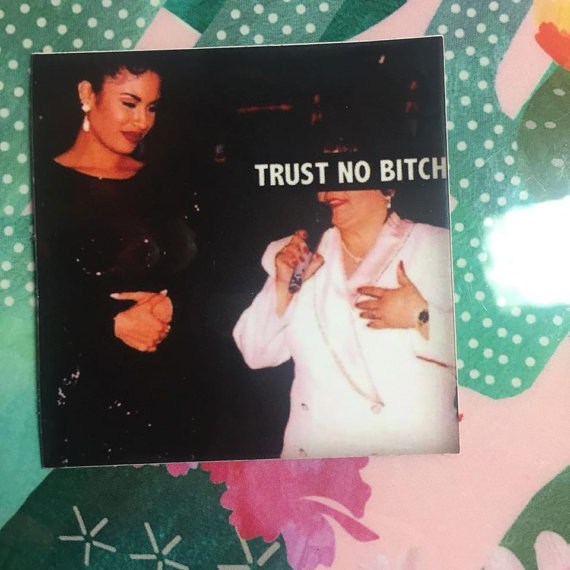 They also help give you your daily motivation and strength reminders with a pack of buttons that are made with the love ❤️, power 👑, strength 🌵, and desire ⚡ you need to get through the freakin' day.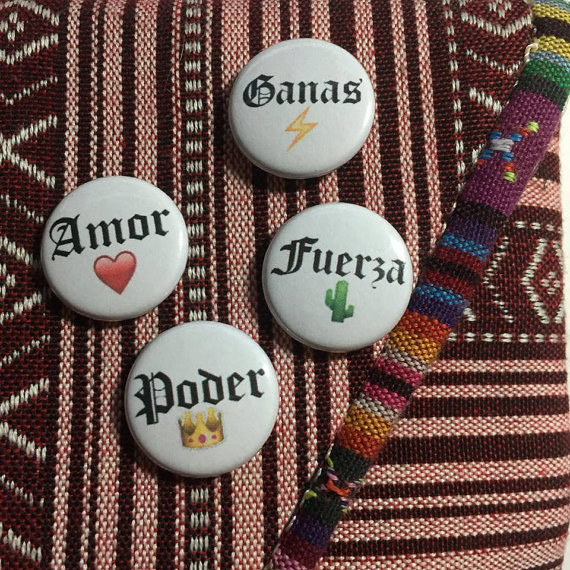 If you're still feeling unsure about whether or not you should check out this awesome AF tiendita, well they have the ceramic mug to ease your woes — also, maybe, try VapoRub and check out the loads and loads of customers raving about the awesomeness of this shop.