Under Armour Has An Avengers Collection And Now You'll Be Able To Look Like An IRL Superhero
While most of us are not IRL superheroes, this collection will have you looking like you could save the world.
We hope you love the products we recommend! Just so you know, BuzzFeed may collect a share of sales or other compensation from the links on this page. Oh, and FYI — prices are accurate and items in stock as of time of publication.
Just in case you're a citizen of Under A Rock and aren't aware, there is a brand spanking new Avengers movie coming out today, April 27th. In celebration of this *historic* event, Under Armour has an awesome Avengers collection that you are 100% going to want to check out!
Now, technically you can wear all these sick AF pieces to work out in... but, let's be serious, chances are you'll wear them (like I will) while binge-watching all the Marvel movies in preparation for the new one.
Here are just some of the awesome pieces in the collection:
1.
A Captain America compression T-shirt that'll have you feeling like you're actually training to be an Avenger.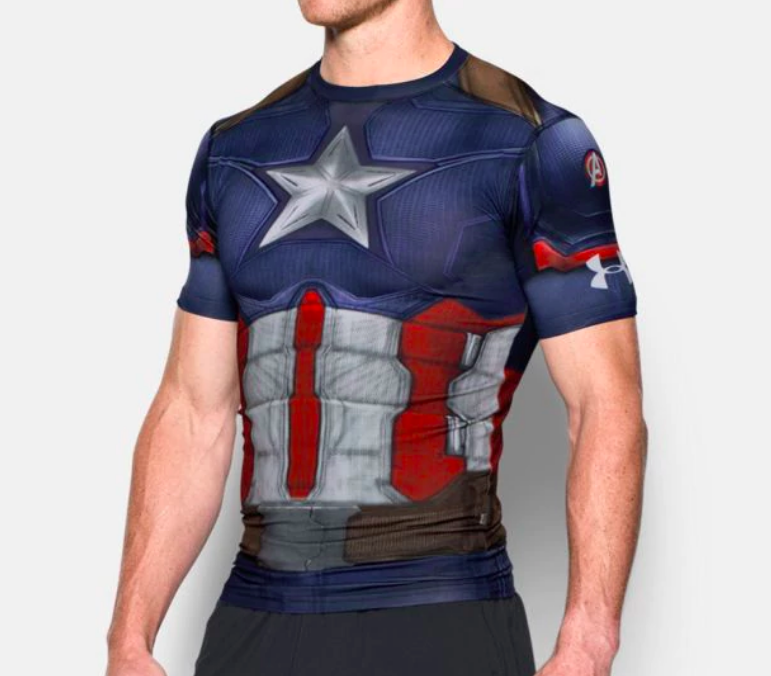 2.
A loose-fitting Black Widow T-shirt made with a special cotton designed to dry faster than your average tee, so you can kick some ass without breaking a sweat (or looking like you did).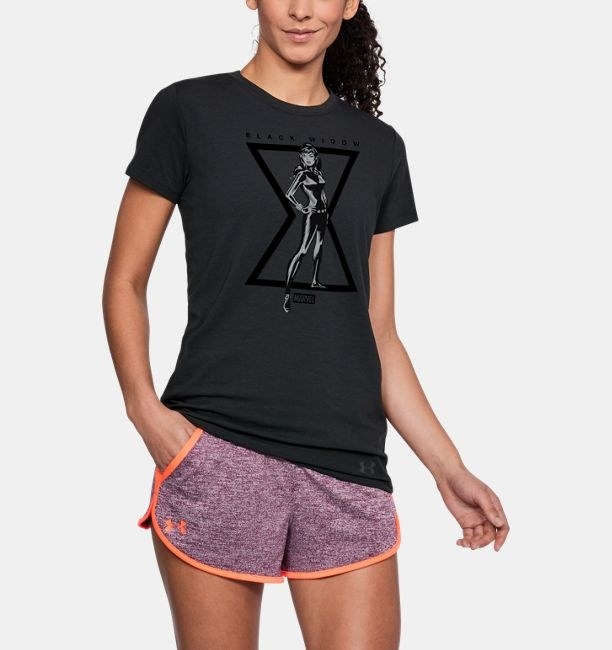 4.
Or this youth sized Black Panther T-shirt, because you obvi need to show your allegiance to the rightful king.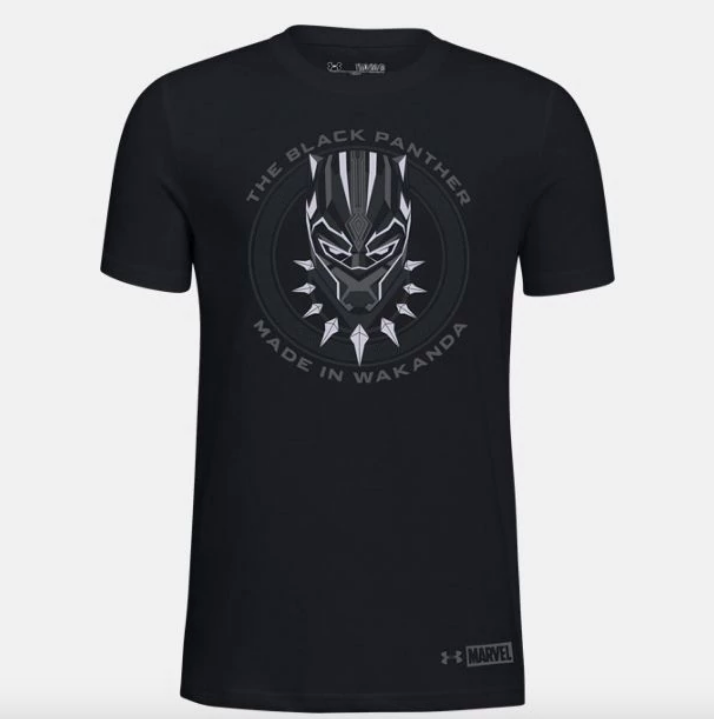 5.
And a fitted Iron Man T-shirt that uses a super soft and smooth HeatGear fabric that's so comfy and totally lightweight — you'll really have no excuse not to save the world.
Check out the full collection at Under Armour and I'll see all my fellow Avengers (looking fly AF in our new duds) at the cinema!