This $4 Tool Has 11 Functions, Fits In Your Wallet, And Will Make Your Life So Much Easier
An 11-function stainless steel survival tool for when you're the last person on earth — or when you just really need a bottle opener.
We hope you love the products we recommend! Just so you know, BuzzFeed may collect a share of sales or other compensation from the links on this page. Oh, and FYI — prices are accurate and items in stock as of time of publication.
Do you watch TV? Maybe even the news? Have you seen what's happening in the world today? I'm gonna go ahead and assume you're all as terrified as I am.
Well, if you don't want to go down without a fight then you'll probably need some tools — but carrying around machetes and blow torches is just too impractical, so you might want to consider something a little more pocket-sized. Cue the 11-Function Stainless Steel Survival Pocket Tool!
First, this little all-in-one is made of sturdy AF stainless steel, so when the zombies or politicians come for your flesh you know this little guy won't crumble under the pressure. Amazon reviewers can back me up: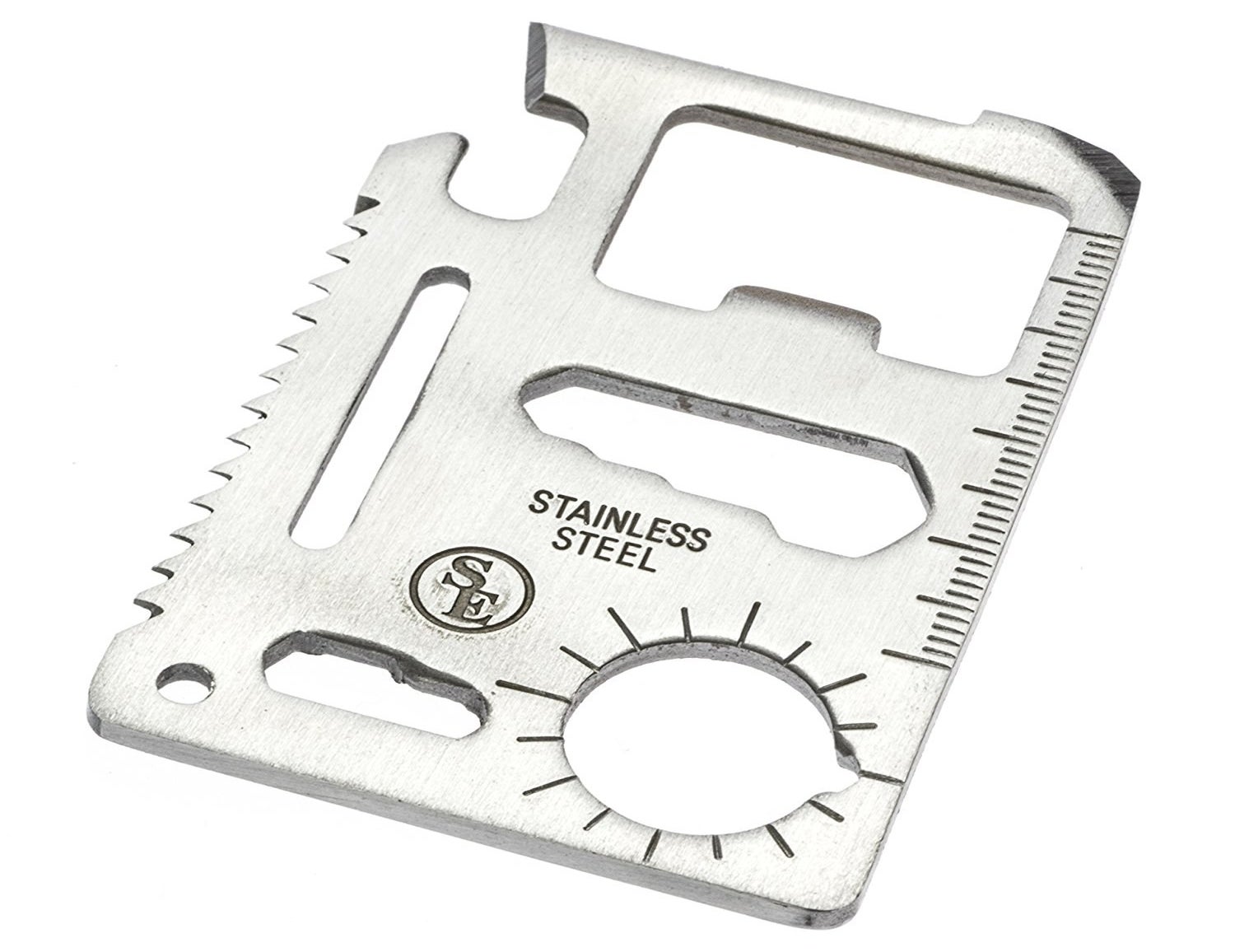 Second, it can do SO. MUCH. STUFF. In addition to being a ruler, screwdriver, and saw blade (yeah you read that right), it's also a can opener, bottle cap opener, four- and two-position wrench, butterfly screw wrench, direction ancillary wrench, and a knife edge! Plus it has a keychain hole in case you manage to finagle a sweet, sweet ride during the impending doom.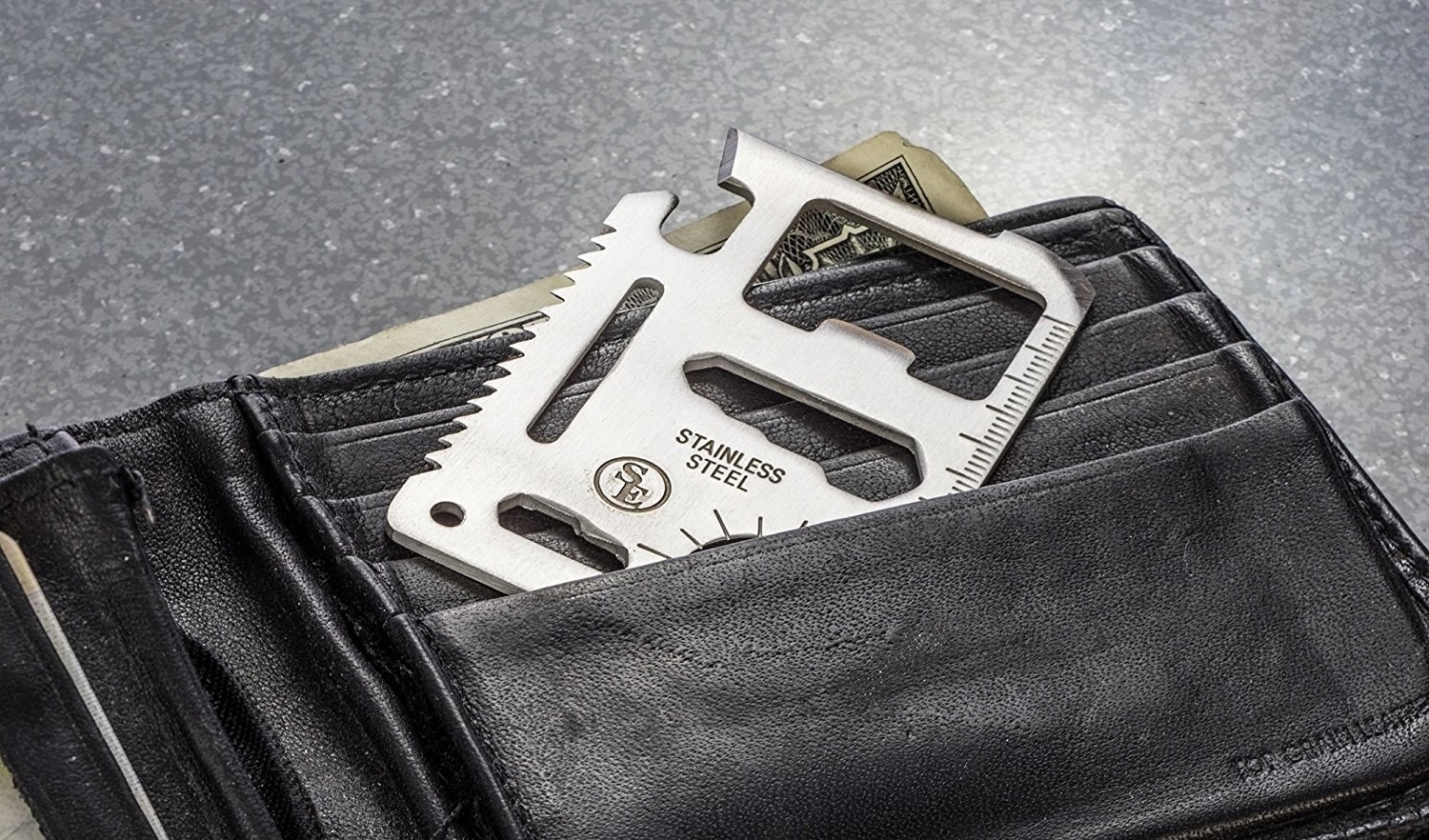 Looking for the perfect gift for any occasion? Check out all of BuzzFeed's gift guides!