It turns out being a pop goddess isn't enough for Madonna — she also wants to make people laugh!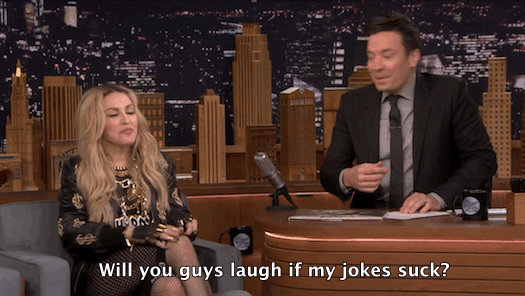 Last night, the singer told Jimmy Fallon she considers herself "kind of a closet comedian" and has always wanted to give stand-up comedy a try.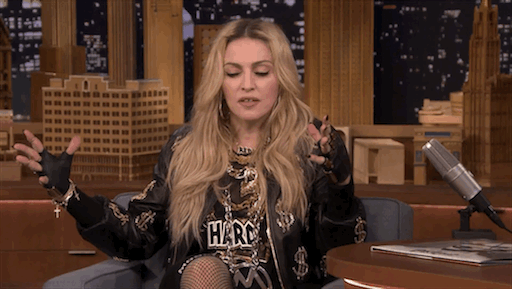 Being the supportive type, Fallon not only encouraged Madge to make her dream a reality — he offered her the Tonight Show stage to do it!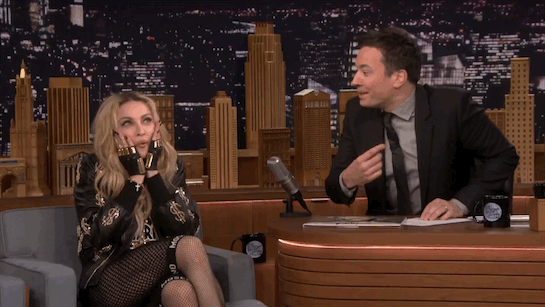 The pop star made the audience promise to laugh at her jokes before agreeing to make her comedy debut on the same stage that helped launched some of the greats.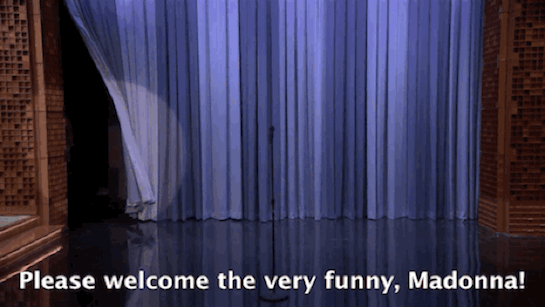 She started by poking fun at her reputation for dating younger men, joking that she's asked her 14-year-old son Rocco if he had any available friends he could introduce her to.
He apparently responded with "shock and disgust, dismay, and disdain. A lot of words that start with a 'D.'"
Then she talked about a 28-year-old she dated.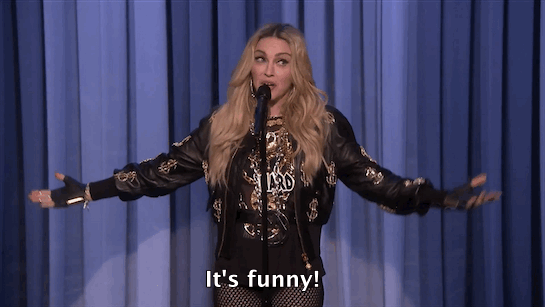 For her closer she looked on the bright side, explaining that dating younger men is actually great because "they're really good with phones!"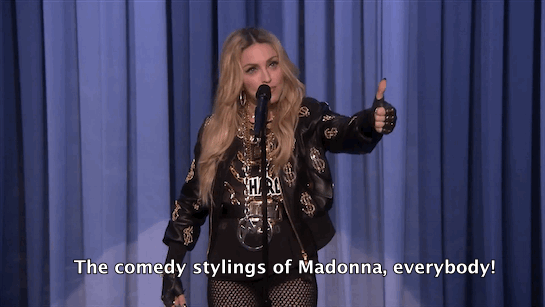 Questlove's face kinda said it all.